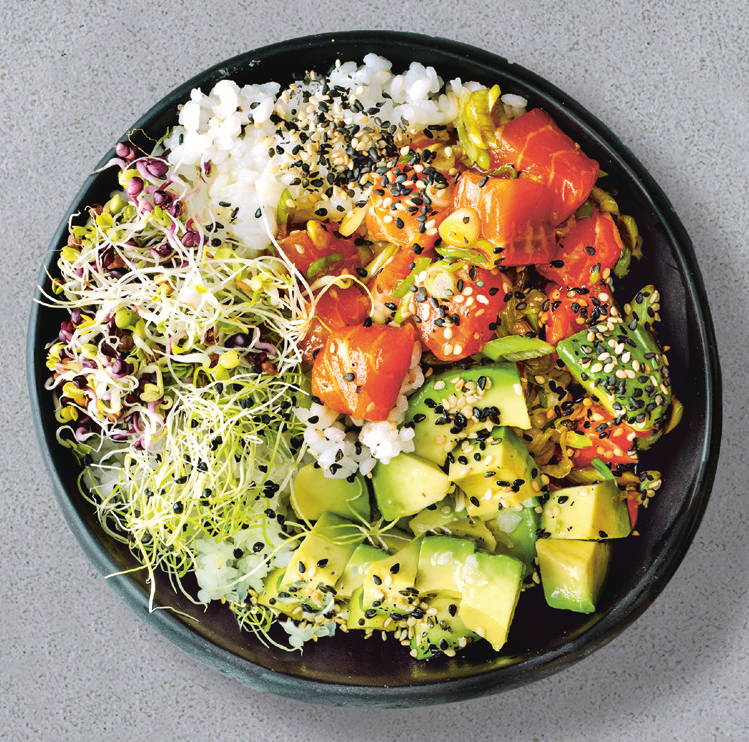 Recipes
Hawaiian poke bowls
Bowls are very trendy right now! With this bowl you not only bring the trend, but also the holiday feeling into your kitchen
For the recipe you need:
240g sushi rice
8 spring onions
8 tbsp light soy sauce
4 tbsp sesame oil salt
4 salmon fillets (about 100g; sushi quality, skinned)
2 avocados
4 tbsp lemon juice
4 tbsp black sesame seeds
4 tbsp white sesame seeds
4 tbsp alfalfa sprouts
4 tbsp radish sprouts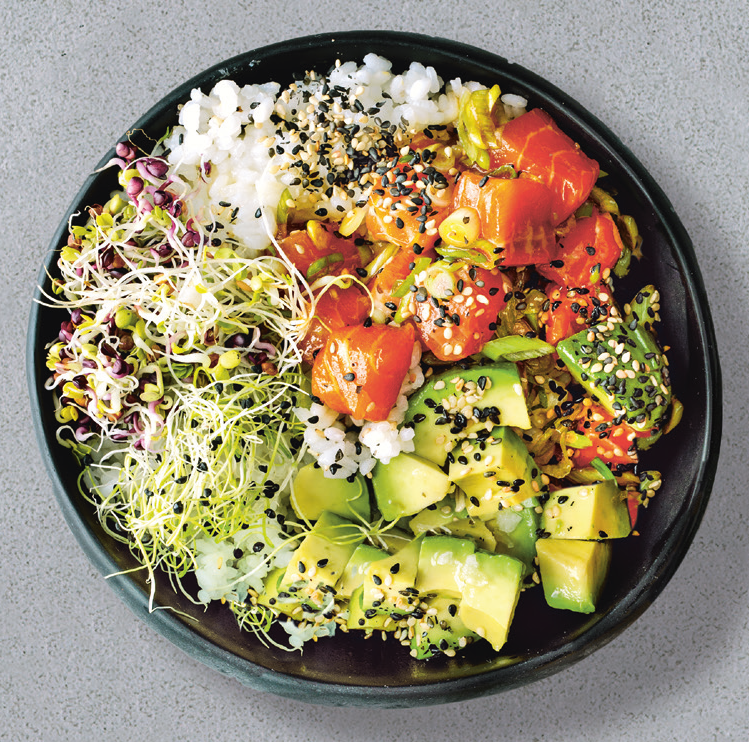 Preparation:
Cook the sushi rice in 600ml water for about 20 minutes, until it is cooked and has absorbed the water. Take the pan off the heat and leave to cool. Meanwhile trim and wash the spring onions, then cut them into thin rings. In a bowl, combine the soy sauce with the sesame oil and the spring onions. Season with salt.
Pat the salmon dry, cut into cubes of about 1½cm and add to the marinade, making sure it is evenly covered. Cover and leave to marinate for about 30 minutes. Spoon the flesh out of the avocado shells, cut it into cubes and combine with the lemon juice.
Dry-roast both kinds of sesame seeds in a frying pan over medium heat until they release a scent. Rinse the sprouts in a sieve and drain. Divide the sushi rice between four bowls. Arrange the marinated salmon, the avocado cubes and the sprouts on top. Sprinkle the poke bowls with the sesame seeds and serve.
We wish you a lot of fun making them!