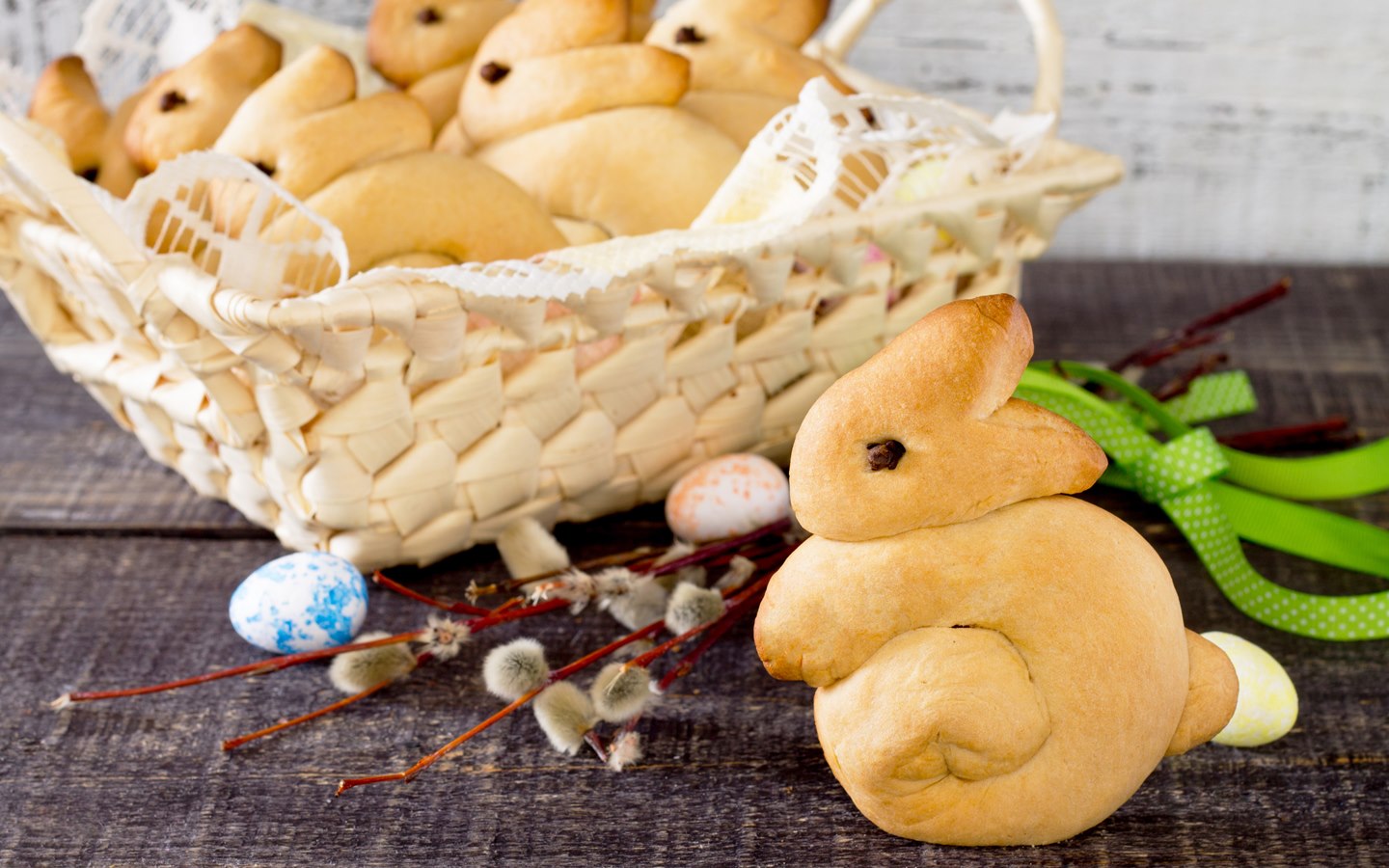 Recipes
YEAST DOUGH RECIPE EASTER BUNNY
The belief that the Easter bunny brings the Easter eggs is not that old, because it has only existed since the 19th century. Before that, depending on the belief, other animals such as the cuckoo, stork or fox hid the Easter eggs.
For the recipe you need:
500 g wheat flour
250 ml milk
1/2 cube of yeast or 1 packet of dry yeast
50 g sugar
2 eggs
75 g soft butter or margarine
1 tsp salt
1 egg to coat
Sultanas for decoration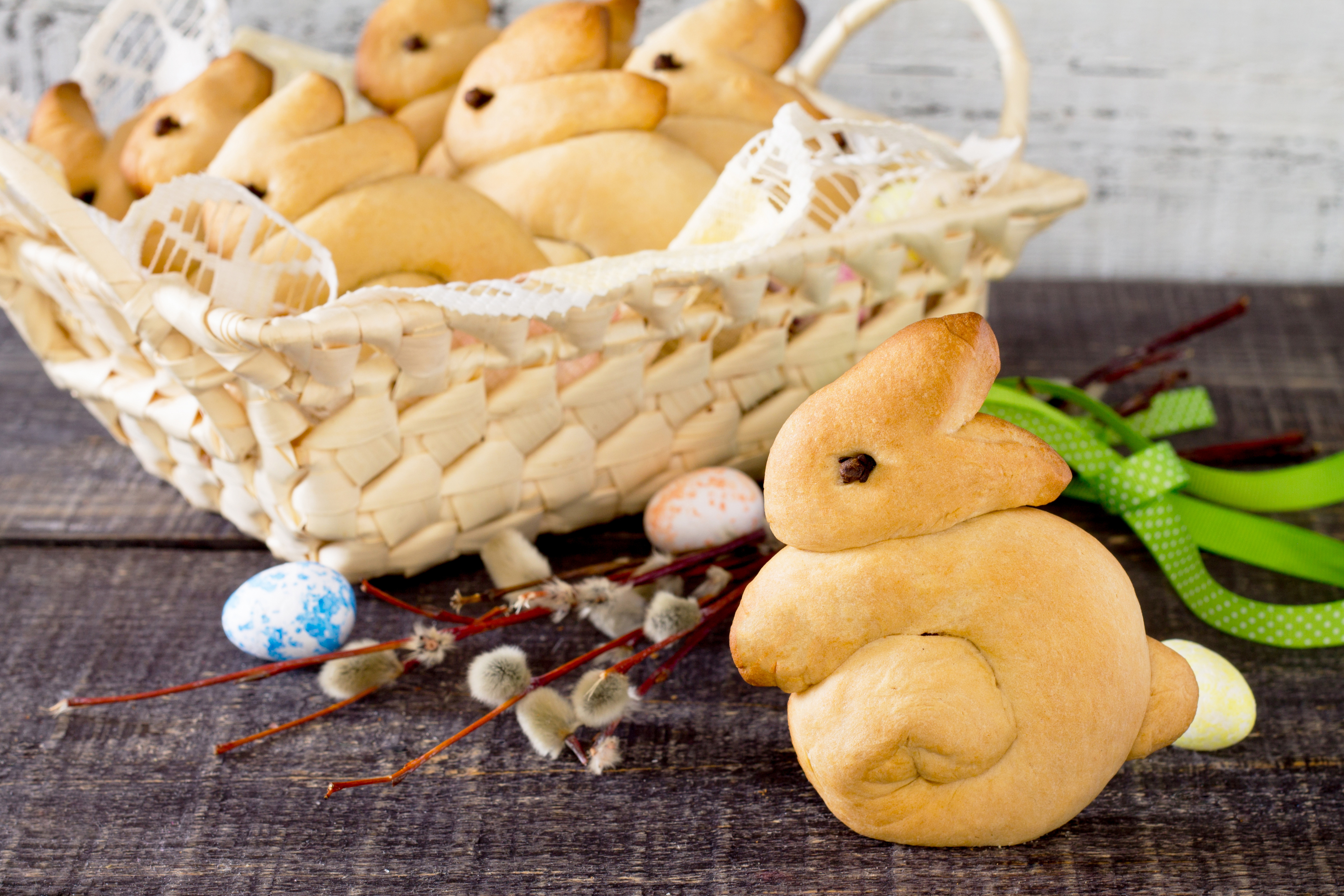 Preparation:
Heat the milk (do not boil) and dissolve the yeast and half of the sugar in it.
Then add the other half of the sugar, the butter and the two eggs and stir briefly.
Now add the flour and salt and knead well for 4 minutes with a hand mixer (dough hook).
Then place the covered yeast dough in a warm place and let it rise until it has approximately doubled in size.
Now remove the yeast dough from the container and knead again. Then divide the dough into small portions and shape the bunnies.
Bake them in the preheated oven at 180° C top/bottom heat for about 15 to 20 minutes.
P.S. There are no limits to your creativity with this yeast dough, so you could also form Easter nests or Easter lambs, for example.
Note: The bunnies rise well, so leave some space between them.
We wish you a lot of fun making them!