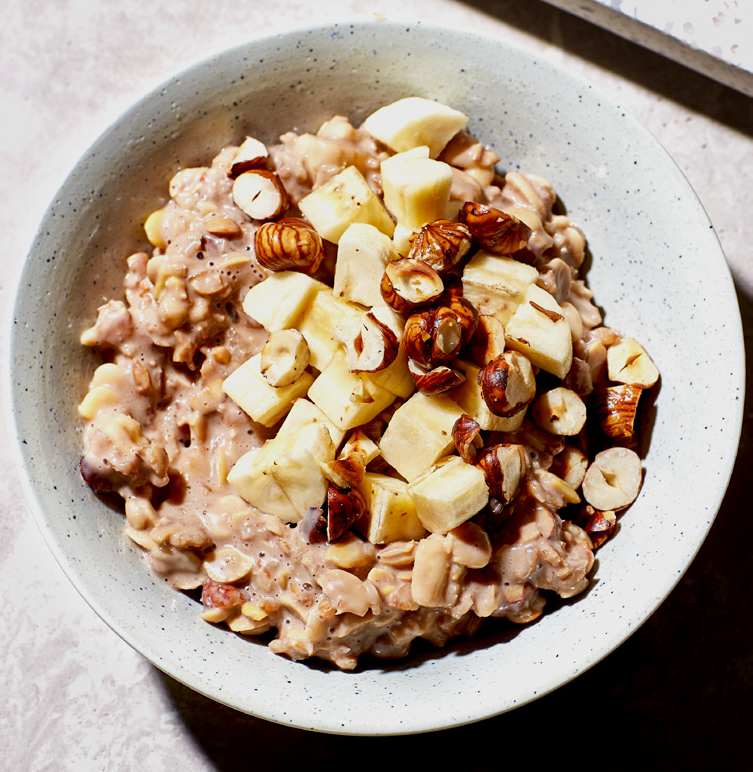 Recipes
Multi-grain porridge with cocoa and banana
Breakfast is the most important meal of the day! Therefore, this porridge is just the right thing to start the day healthy and tasty.
For the recipe you need:
120g multi-grain flakes
160g soy flakes
600ml full-fat milk
20g cocoa powder
4 small bananas
40g hazelnuts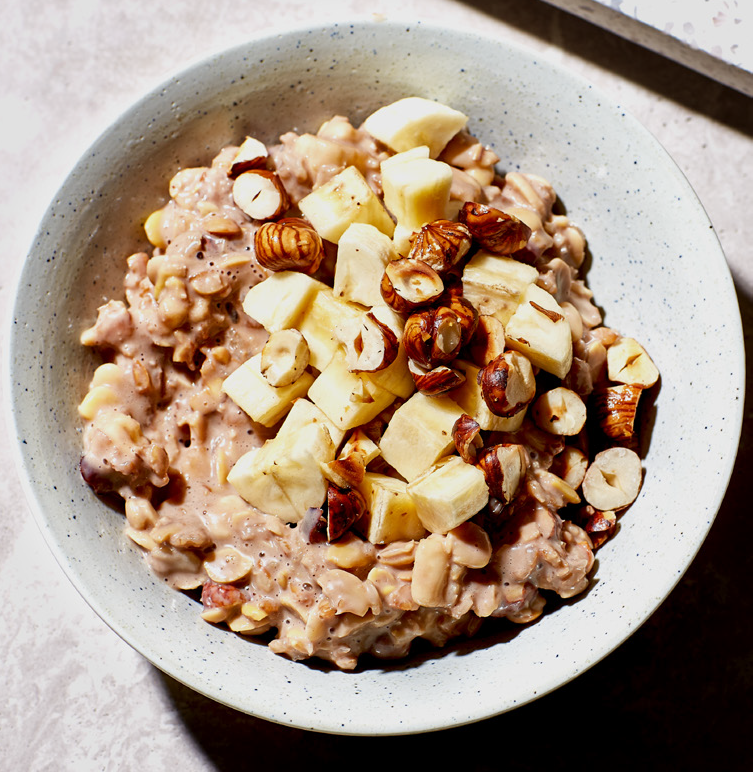 Preparation:
Put the multi-grain and soy flakes in a saucepan together with the milk, 100ml water and the cocoa powder. Simmer over medium heat for 2–3 minutes, stirring constantly, until the mixture has a creamy consistency. Divide the porridge between four bowls.
Peel and finely chop the bananas. If liked, dry-roast the hazelnuts in a non-stick pan without fat over medium heat, stirring constantly until they begin to release a scent, then roughly chop them.
Add the chopped bananas to the porridge, sprinkle with the hazelnuts and enjoy.
We wish you a lot of fun making them!