For the recipe you need:
800g waxy potatoes
300–350ml olive oil, plus 100ml oil for the aioli
2 egg yolks
2 garlic cloves
1–2 tbsp lime juice
50g sour cream
salt
½ tbsp chopped parsley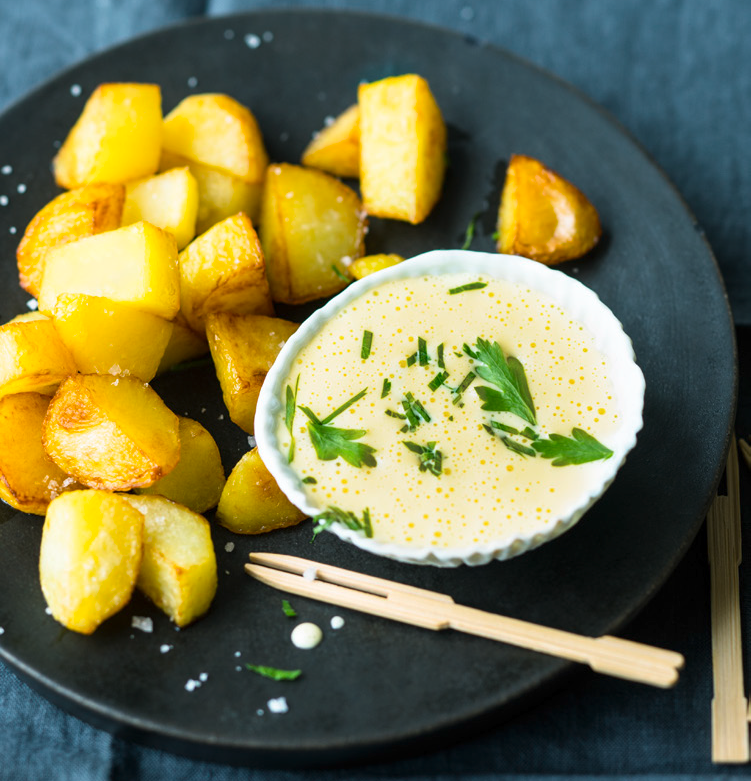 Preparation:
Peel and quarter, then thickly slice the potatoes. Pour the oil into two frying pans so it is 1 cm deep and heat. Divide the potatoes between the pans, then cook over a medium heat for 8–10 minutes until they are lightly browned all over..
To make the aioli, all the ingredients should be at room temperature. Put the egg yolks with the peeled garlic, 1 tbsp lime juice, a pinch of salt and 100ml oil into a tall mixing jug, then beat with a handheld blender until creamy. Stir in the sour cream. Drain the potatoes on kitchen paper. Season the aioli to taste with salt and lime juice and sprinkle with the parsley. Serve with the potatoes.
We wish you a lot of fun making them!