For the recipe you need:
5g yeast
500g flour
1 half tbsp salt
Tomato sauce
250g mozzarella
Cocktail tomatoes
Basil leaves as desired
Salt
Pepper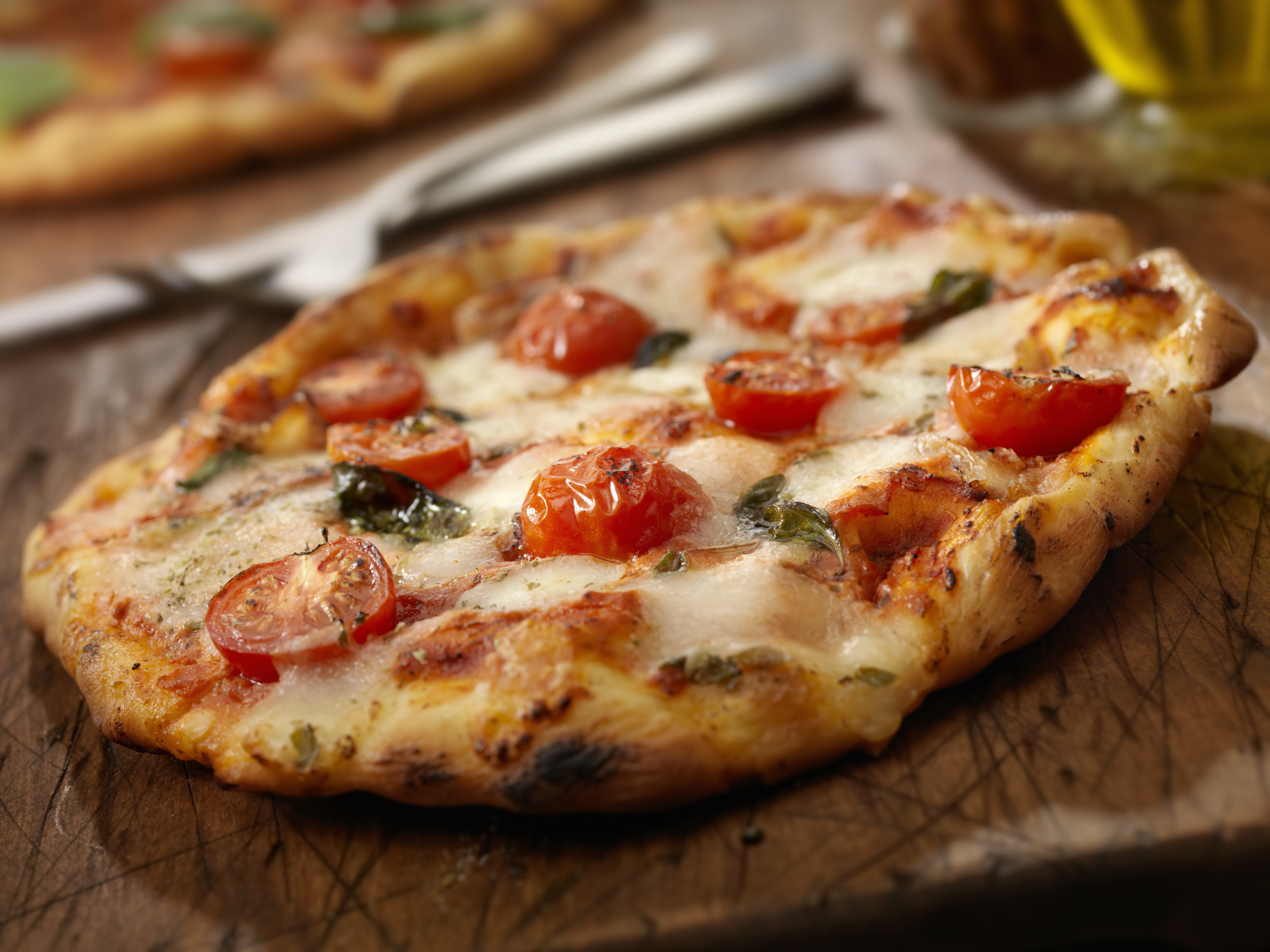 Preparation:
Pour 300 ml cold water into a bowl and crumble the 5 g fresh yeast into the water, stirring to dissolve. Add 500 g flour and half a tablespoon of salt and knead well with the dough hook of the hand mixer. Then shape into a smooth ball. Then place the ball in a bowl, cover with a kitchen towel and leave to rest in a warm place for approx. 1:30 hours. The dough should have doubled in size by then.
Dust the work surface with more and divide the dough into four equal pieces. Then shape each piece into a ball and let it rest again for about 1 hour.
Roll out each ball into a pizza base and spread with tomato sauce. Top with mozzarella and basil as desired. Our tip: add a few cocktail tomatoes for that little extra!
Pull the pizza out onto baking paper and bake in the lower third of the oven (preheated to 250°C convection oven) for 12-15 minutes.
Enjoy!
We wish you a lot of fun making it!