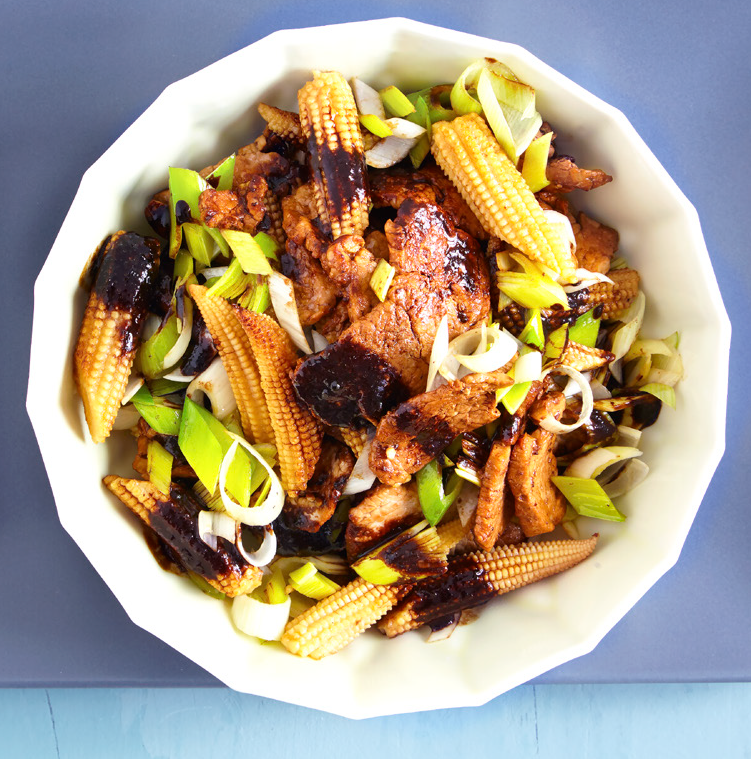 Recipes
Pork fillet in black bean sauce
A mix of vegetables and meat, rounded off with an extraordinary sauce, is what makes this Asian dish special.
For the recipe you need:
1 tin baby corn cobs (in water, not marinade; 280g drained weight)
1 thin leek
500g pork fillet
2 tbsp oil
3 tbsp light soy sauce
3 tbsp black bean paste
1 tsp cornflour
salt
pepper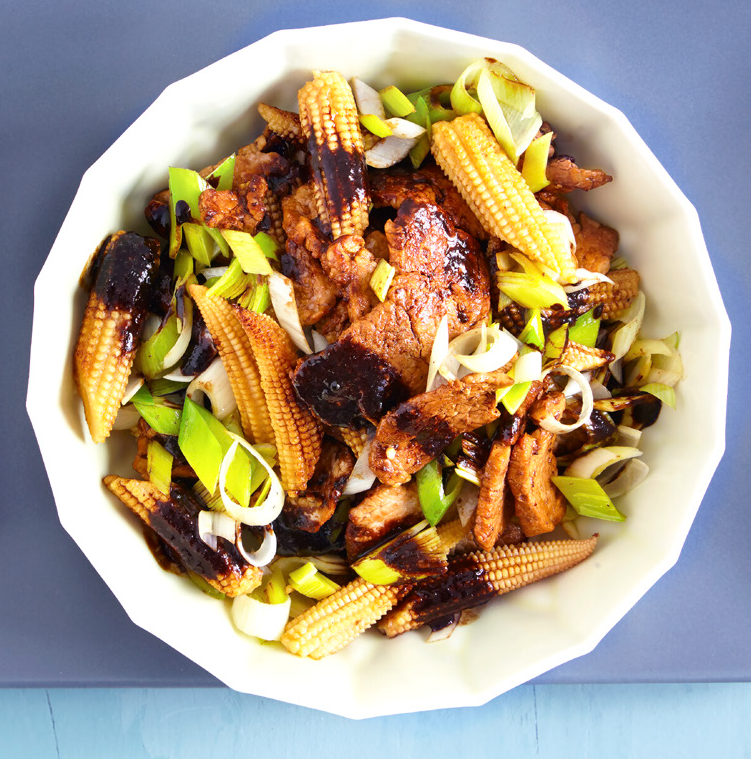 Preparation:
Drain the corn cobs and halve them lengthways. Trim and halve the leek lengthways, wash and shake dry, then cut it into thin slices. Rinse and pat dry the pork fillet, then cut it into ½cm slices.
Heat the oil in a wok and fry the pork slices in batches over high heat for about 15 seconds on both sides. Push the fried slices to the sides of the pan and fry more slices in the centre of the wok. Once all slices are fried, add the corn cobs and the leek to the wok and stir-fry everything over high heat for 1 minute.
Whisk together the soy sauce with the bean paste, 5 tbsp cold water and the cornflour, pour into the wok and stir-fry everything or another 1 minute. Season the dish with salt and pepper and serve immediately
We wish you a lot of fun making it!