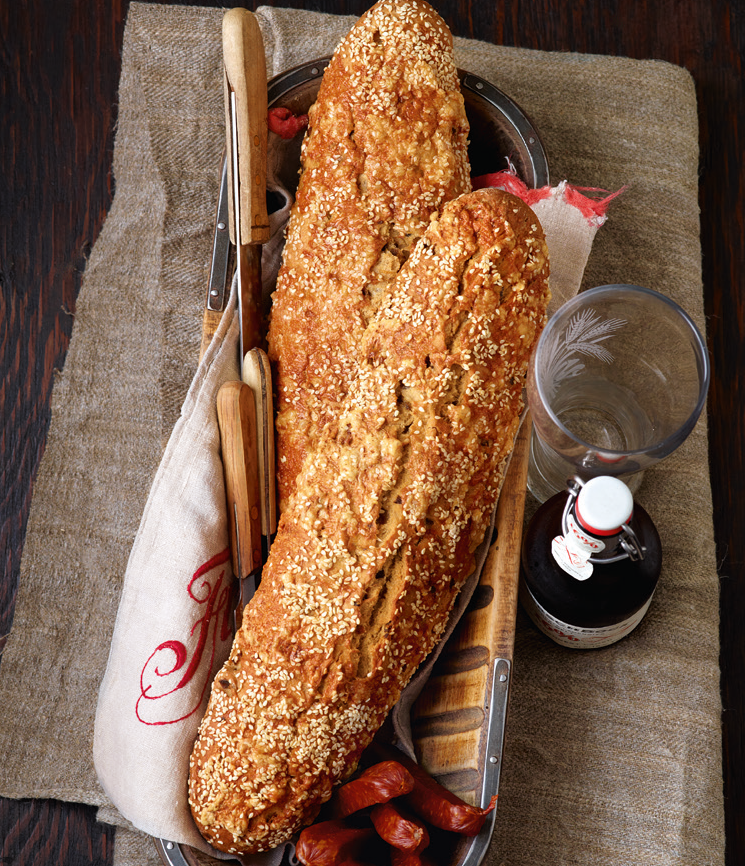 Recipes
Gherkin and cheese bread
The many rich German breads are known everywhere. This gherkin and cheese bread recipe is also very presentable.
For the recipe you need:
15g yeast (about 1 /3 cube)
300ml lukewarm water
350g plain flour 1
50g rye flour
2 tsp salt
300g pickled gherkins (from a jar)
1 bunch chives
100g cheese (e.g. Gouda)
100g sesame seeds
Plus flour for the work surface
baking paper for the tray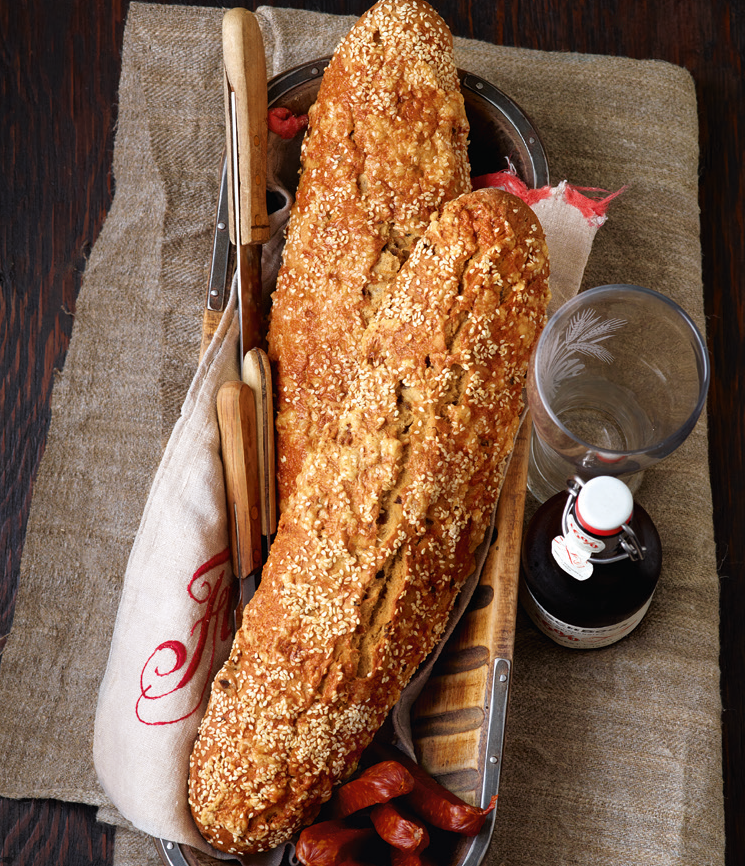 Preparation:
To make the dough, dissolve the yeast in a bowl with the water. Add the two flours and the salt. Knead everything thoroughly for about 10 minutes, then cover and leave to rise at room temperature for about 15 minutes.
Chop the gherkins. Wash and shake dry the chives and cut them into rings. Grate the cheese. Knead the gherkins and the chives into the dough. Place the dough on a floured work surface, cover and leave to rest again for about 10 minutes. Shape the dough into two loaves. Brush with water. Sprinkle with the grated cheese and the sesame seeds, pressing down lightly. Line a baking tray with baking paper, place the loaves on top and leave to rest for 20 minutes.
Meanwhile, preheat the oven to 230°C, placing a tray sprinkled with water in the oven at the same time. As soon as the temperature is reached, take out the tray, put the loaves into the oven (centre) and reduce the temperature to 210°C. Bake the loaves for 35–40 minutes until golden brown.
We wish you a lot of fun making them!