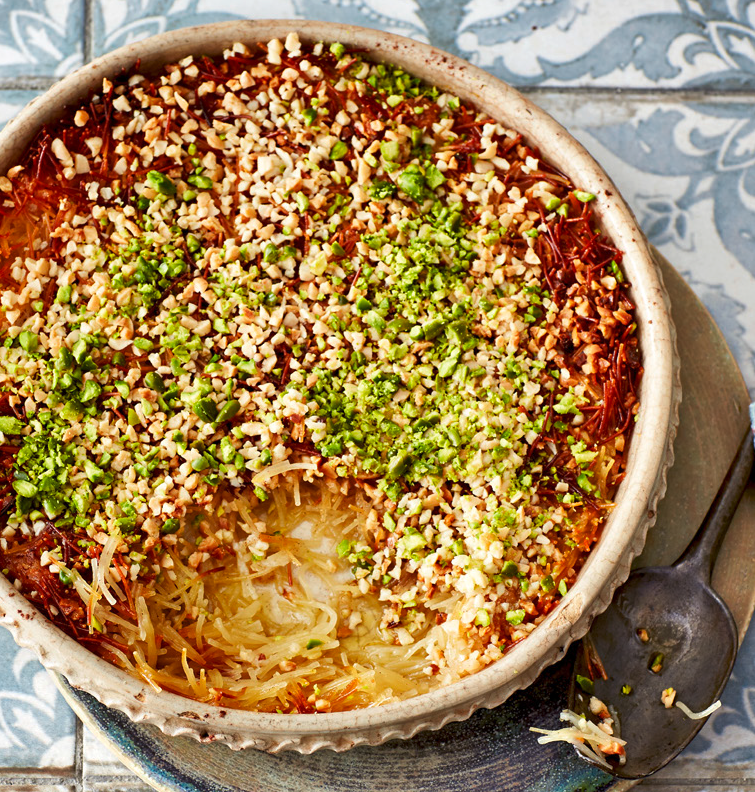 Recipes
Sweet cheese pastry knafeh
When sweet and savory meet, this Levantine dessert is born, it's served warm.
For the recipe you need:
50g blanched almonds
3 tbsp pistachios
100g butter
200g finely shredded filo pastry (kadaif, from Turkish shops)
250g mozzarella
1 tsp ground cinnamon
85g sugar
2 tbsp rosewater
Plus gratin dish (20 × 30cm)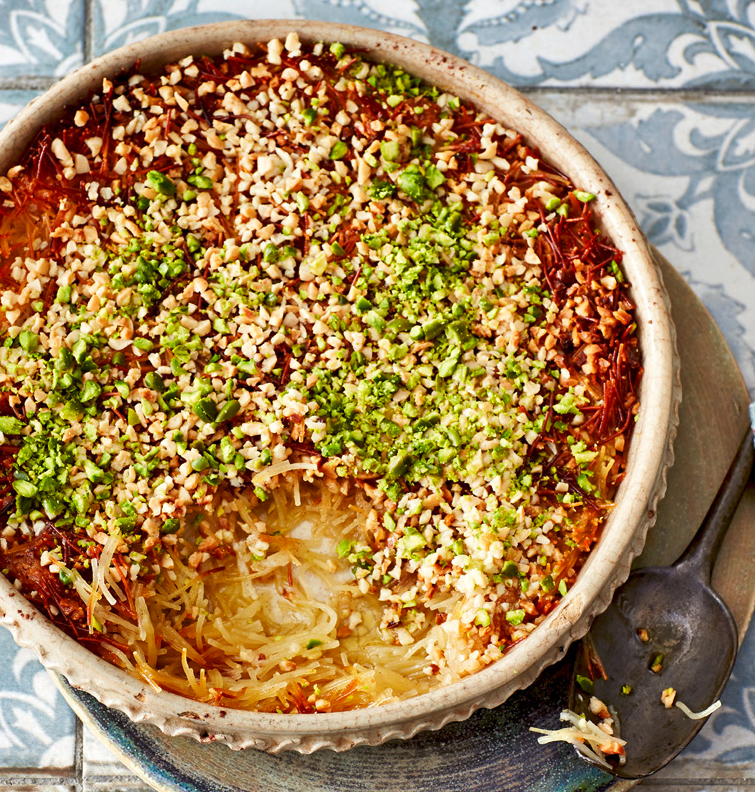 Preparation:
Preheat the oven to 250°C. Meanwhile, chop the almonds and the pistachios separately. Melt the butter in a frying pan. Pull apart the shredded filo pastry (kadaif) and turn in the melted butter. Spread out half the filo shreds in the gratin dish. Coarsely grate the mozzarella, spread on top of the filo pastry, then cover with the remaining filo pastry. Sprinkle with the chopped almonds and the ground cinnamon.
Put the dish into the oven (centre), reduce the temperature to 200°C and bake the pastry for about 30 minutes. Meanwhile, in a small saucepan, stir the sugar and the rosewater into 200ml water and bring to the boil. Boil, stirring, until the sugar is dissolved and the syrup is very hot. 3.
Take the dish out of the oven and pour the hot sugar syrup over the filo pastry. Sprinkle with the pistachios and serve hot.
We wish you a lot of fun making it!