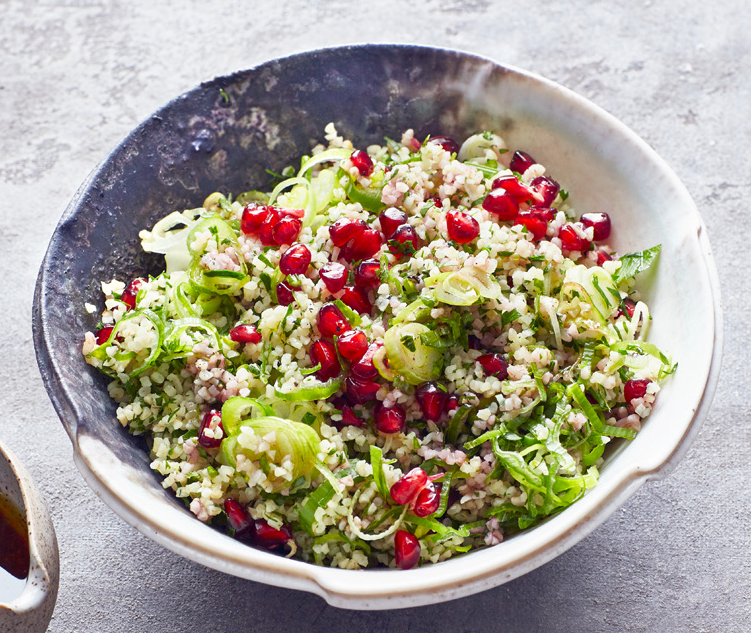 Recipes
Tabbouleh with pomegranate
Despite the differences between the ethnic groups, the kitchens of the Middle East still have a few things in common, especially when it comes to tabbouleh dishes.
For the recipe you need:
250g bulgur wheat
1 pomegranate
salt
pepper
6 tbsp olive oil
2 bunches parsley
6 spring onions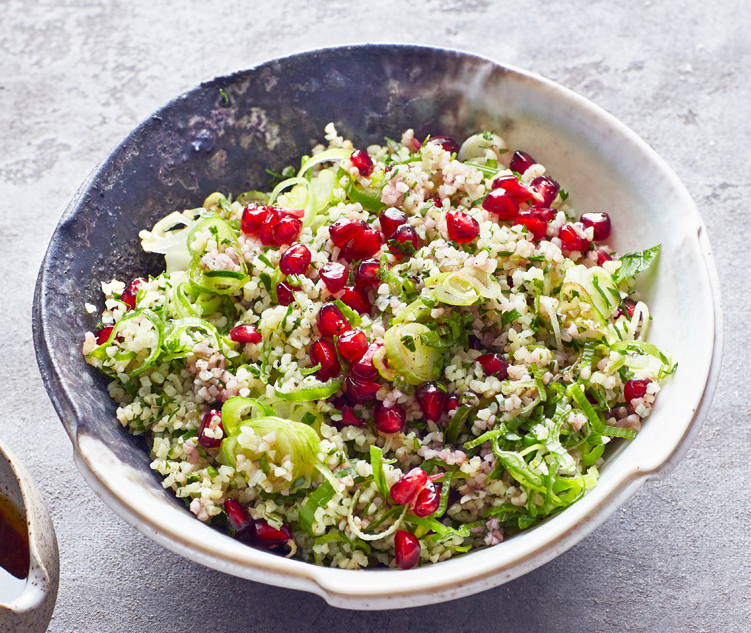 Preparation:
In a bowl, cover the bulgur wheat with 250ml boiling water, cover and leave to soak for about 20 minutes. Meanwhile, halve the pomegranate and squeeze out the juice using a lemon squeezer, catching the seeds and the juice separately. Separate the seeds from the white membranes and set aside. In a bowl, stir together the pomegranate juice with the salt, pepper and olive oil.
Wash and shake dry the parsley, pull off and finely chop the leaves. Wash and trim the spring onions, then cut the white and green parts into thin rings.
Fork through the bulgur wheat and stir in the pomegranate dressing. Combine the bulgur wheat with the parsley and the spring onions, reserving a few rings. Season the salad to taste with salt and pepper and divide between four plates. Sprinkle with the pomegranate seeds and the reserved spring onion rings.
We wish you a lot of fun making it!