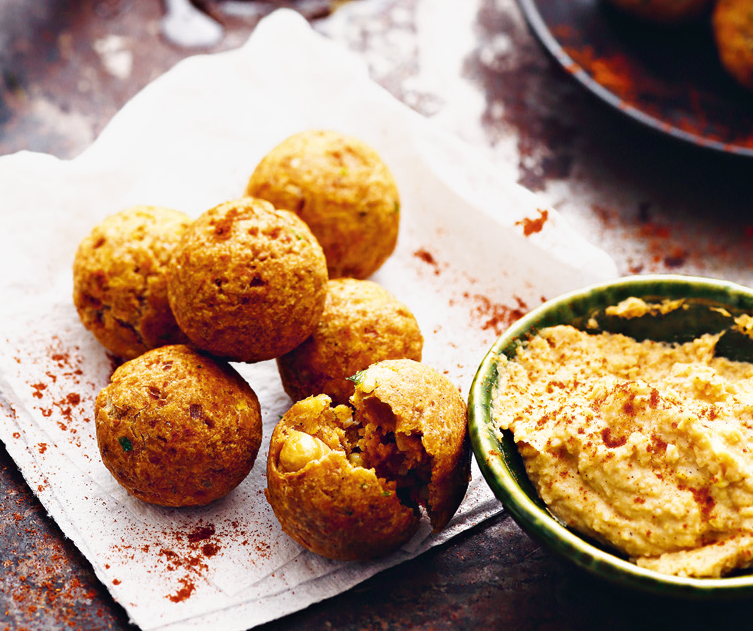 Recipes
Spicy falafel
This dish comes from Arabic cuisine and is particularly popular internationally as a snack.
For the recipe you need:
250g dried peas (green or yellow; or fava beans or dried chickpeas)
2 onions
2 garlic cloves
½ bunch parsley
½ bunch fresh coriander
1 tsp ground coriander
1 tsp ground cumin
1 tsp sweet paprika
salt
1 tsp baking powder
750ml oil for deep-frying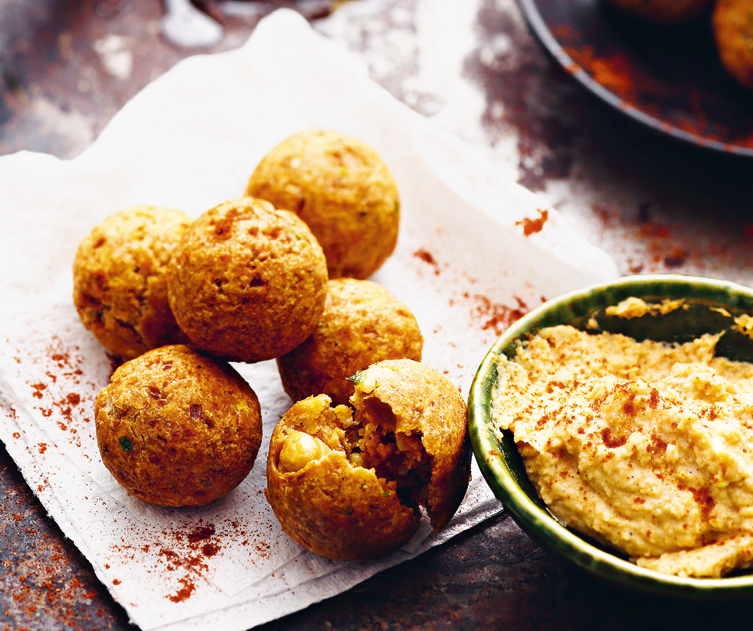 Preparation:
Put the pulses into a bowl, cover with water and leave to soak overnight.
The next day, peel and finely chop the onions and the garlic. Wash and shake dry the herbs, pull off the leaves. Drain the pulses in a sieve, then put them into a blender. Add the onions, garlic and herbs and blend as finely as possible.
Add the spices and 2 tsp baking powder to the falafel purée, stir well to combine and shape into about 40 small balls. The mixture cannot be rolled – it's best to shape the balls in your hands.
Heat the oil in a large saucepan. It is hot enough if small bubbles form on the handle of a wooden spoon. Deep-fry the balls in batches for 4–5 minutes until golden brown. Lift out with a slotted spoon and drain on kitchen paper
We wish you a lot of fun making it!