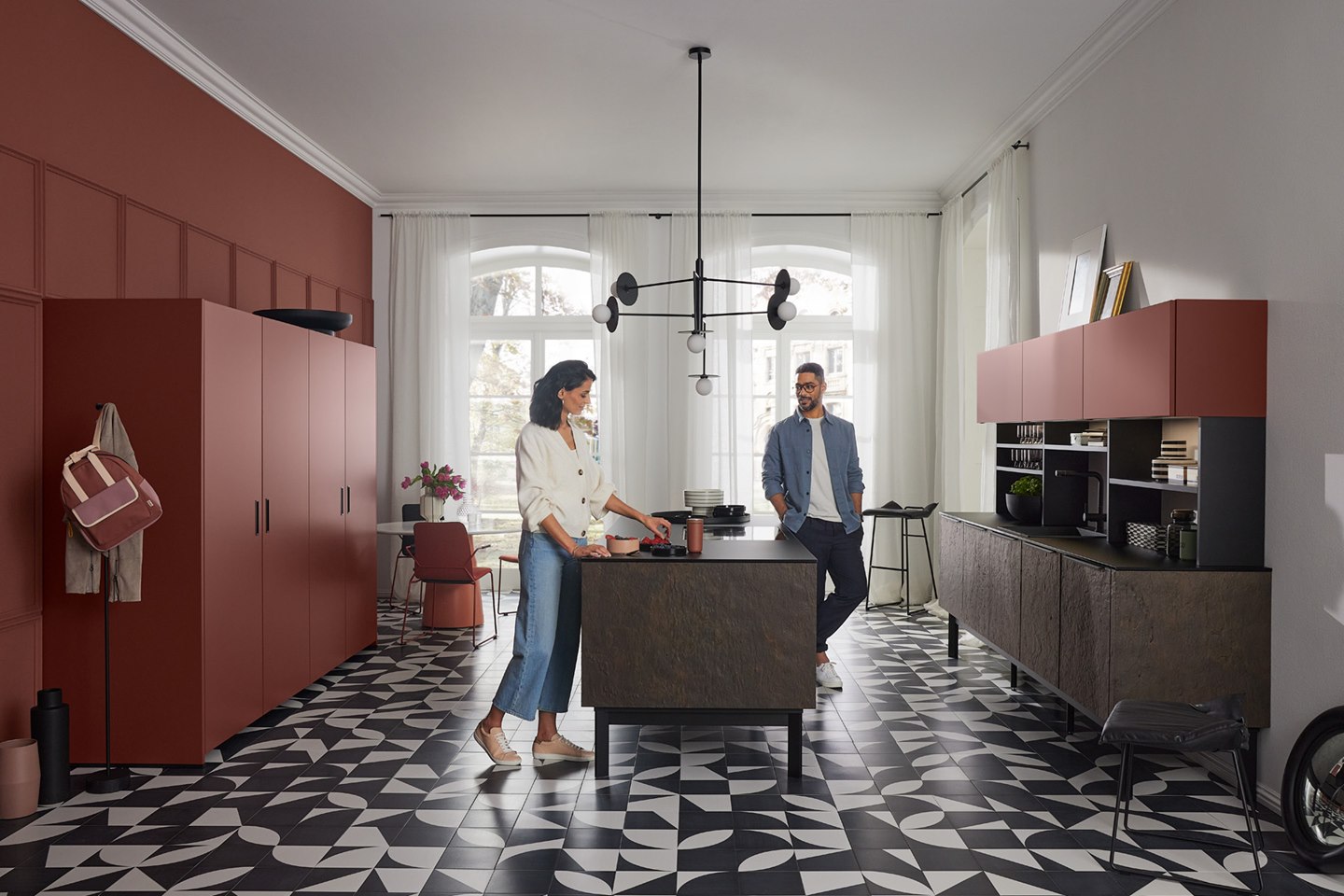 Fronts
neoSLATE
The neoSLATE front is a unique stone front with a three-dimensional slate surface. Looking so natural, this front comes with very special aesthetic appeal.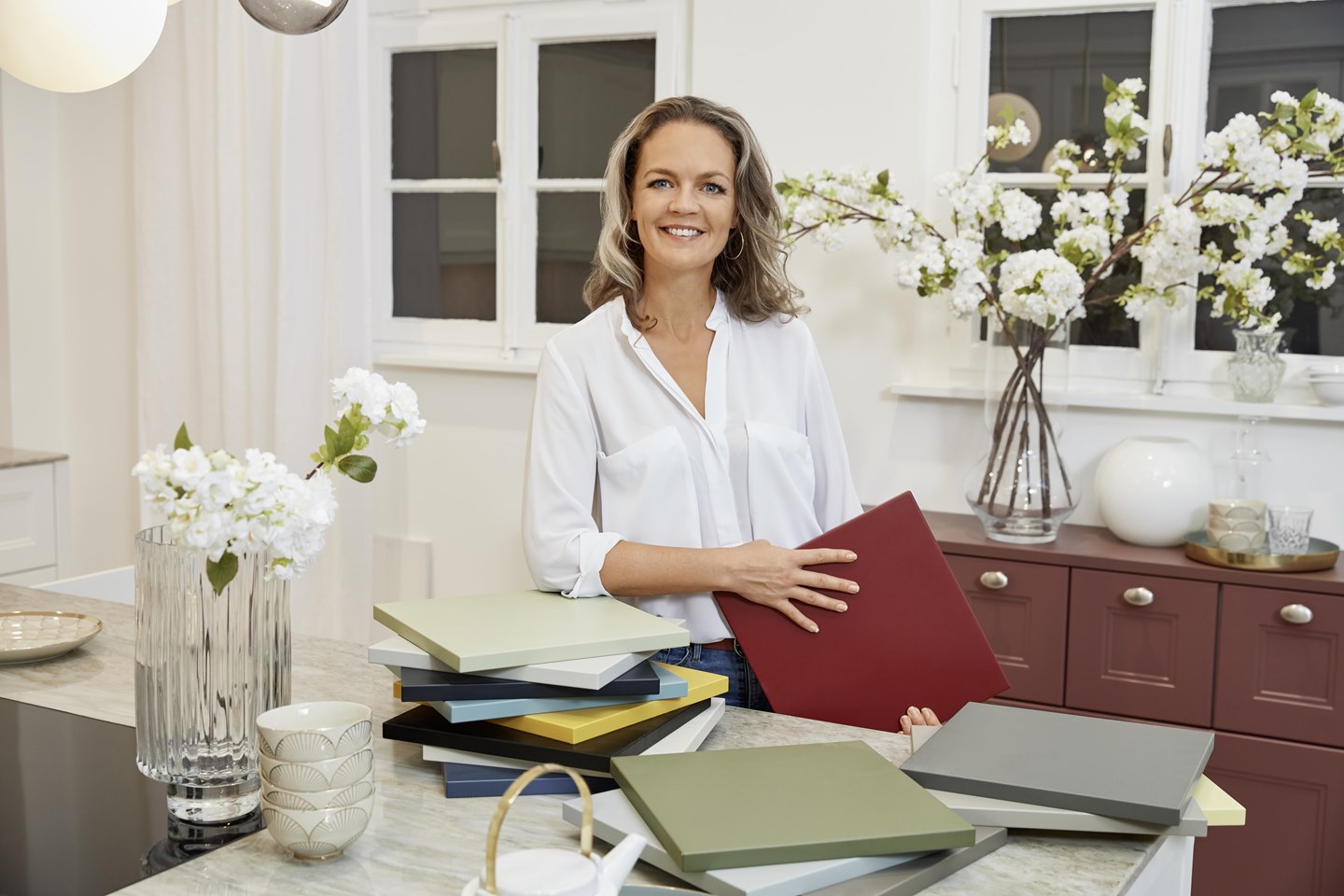 MATERIAL
The surface consists of a matt lacquered stone veneer with a matt black lacquered edge.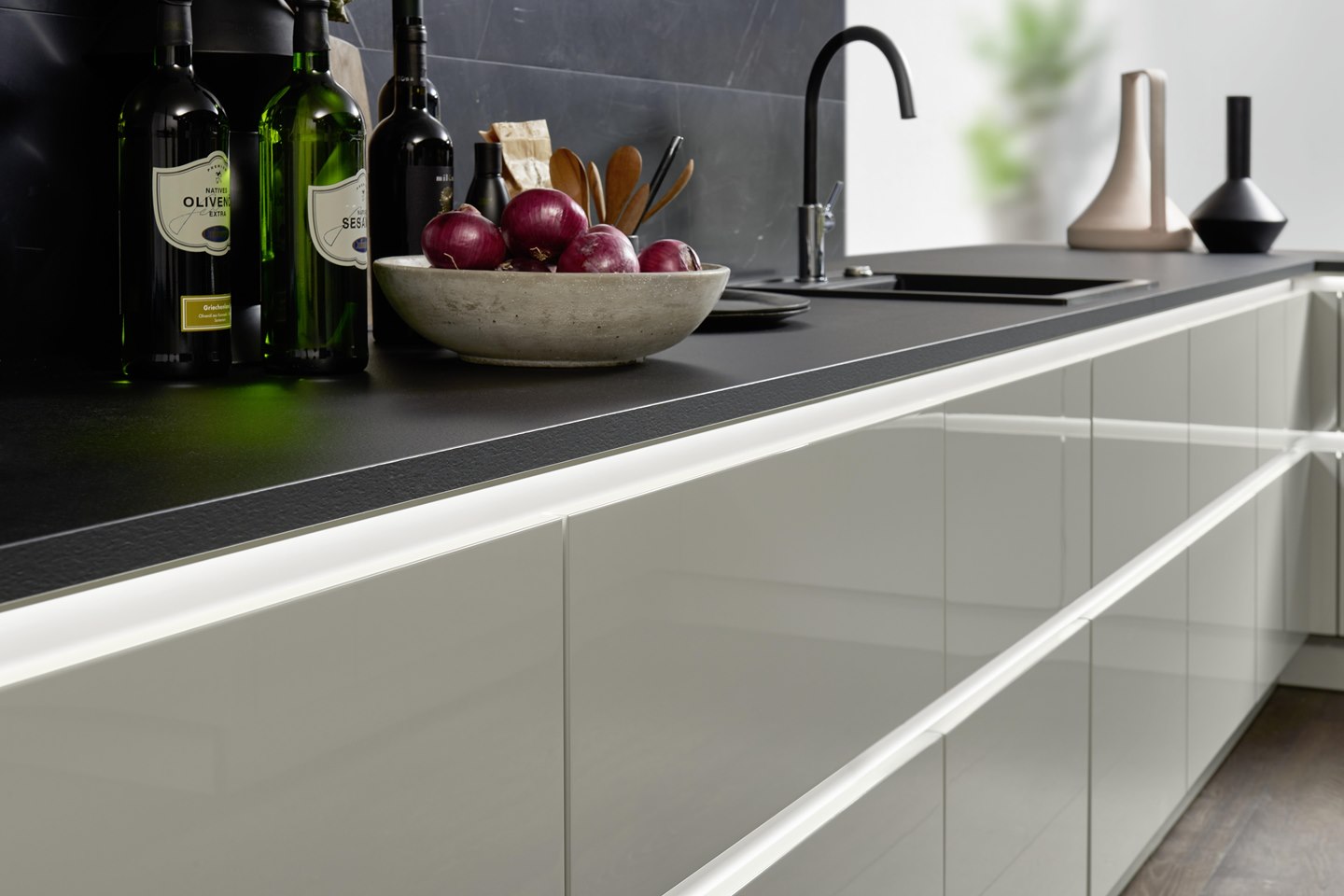 Matrix Art
This front range is available in MatrixArt (handleless).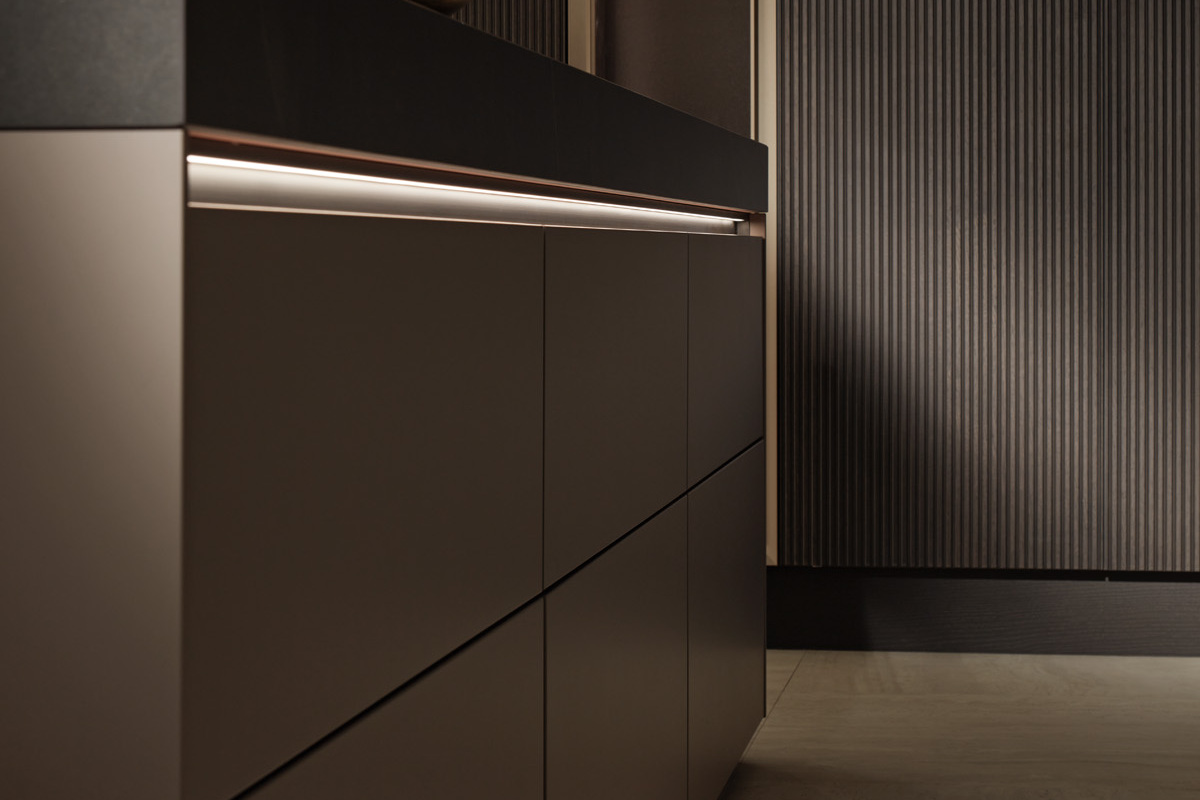 MatrixArt ONE
This front programme is available in MatrixArt ONE (with one handle track).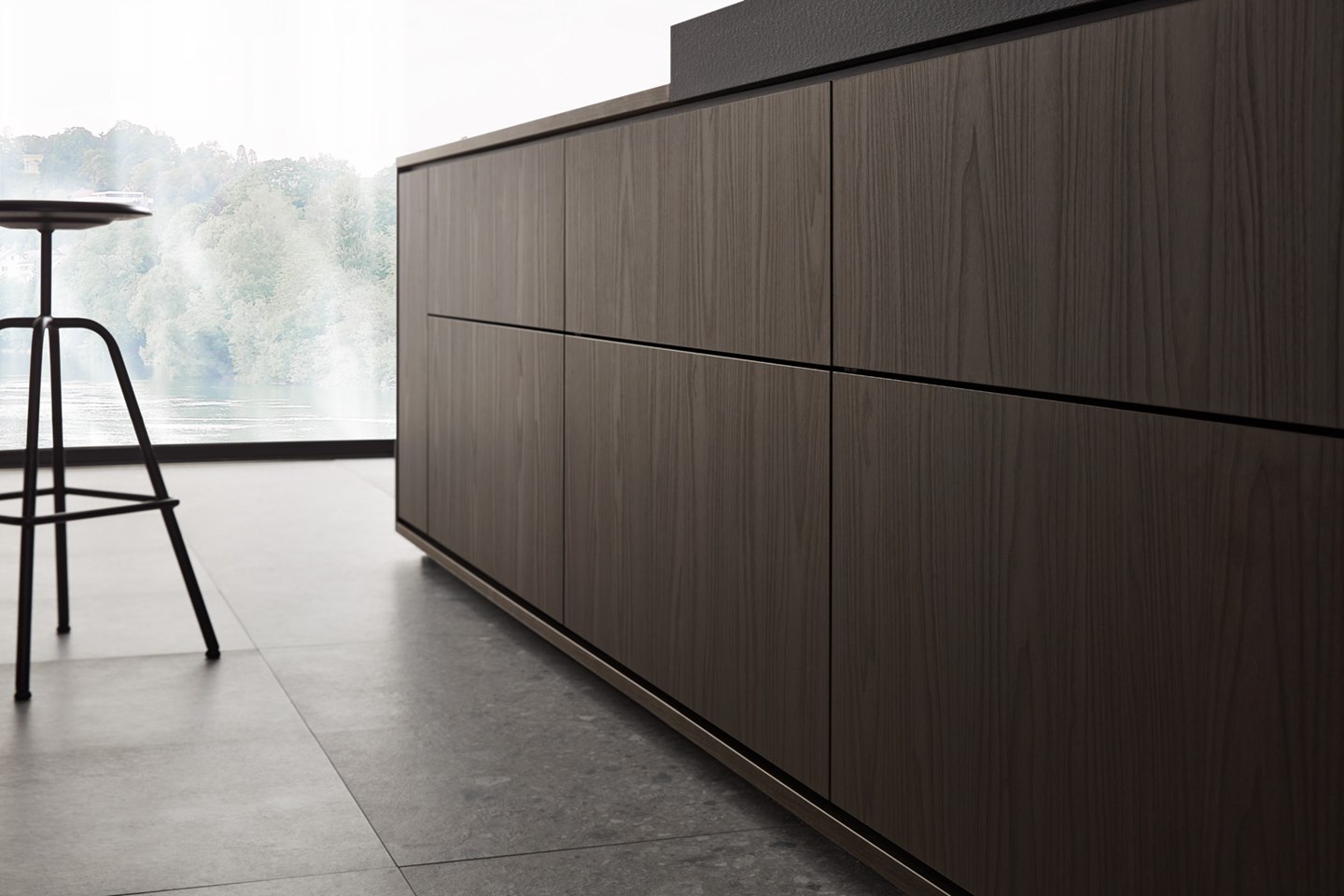 MatrixZERO
This front programme is available in MatrixZERO (PUSH-TO-OPEN only).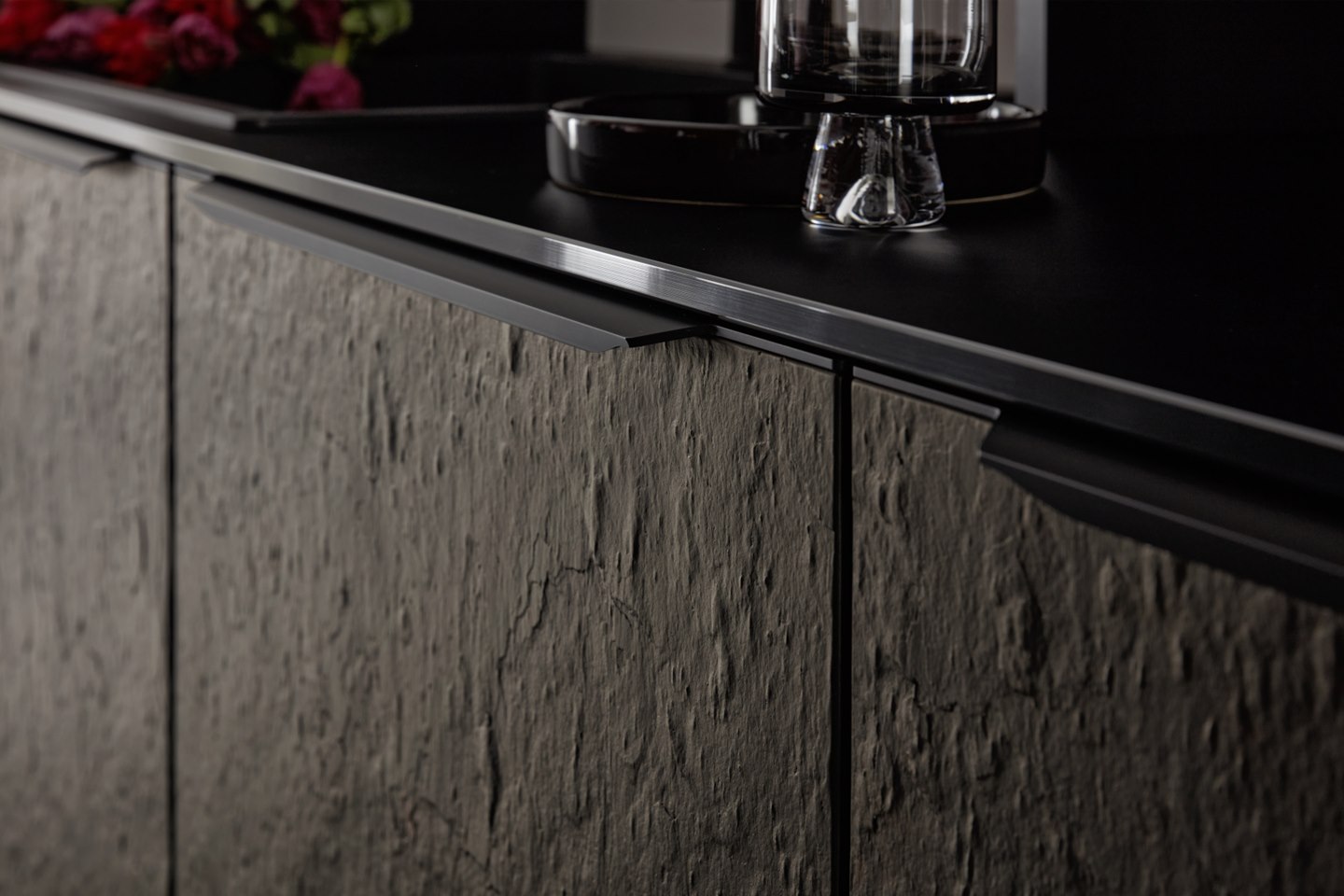 VISUAL HIGHLIGHT
A thin layer of stone is inseparably bonded to a GRP (glass-fibre reinforced plastic) carrier layer and sealed with a transparent UV varnish.