Discover the range of products from Nolte Küchen
Synthetic material or real wood – with suitable interior organisation elements, there is a place for everything in your new kitchen.
Everything in perfect order
High-quality materials, great design – first impressions count. This also applies to your new kitchen. However, the ""inner values"" are also important. Anybody who spends a lot of time cooking needs a well thought out interior organisation concept in order that there is a place for everything, and every centimetre is utilised to the full. Take inspiration from the huge range of options made possible with the Nolte Küchen interior organisation concept.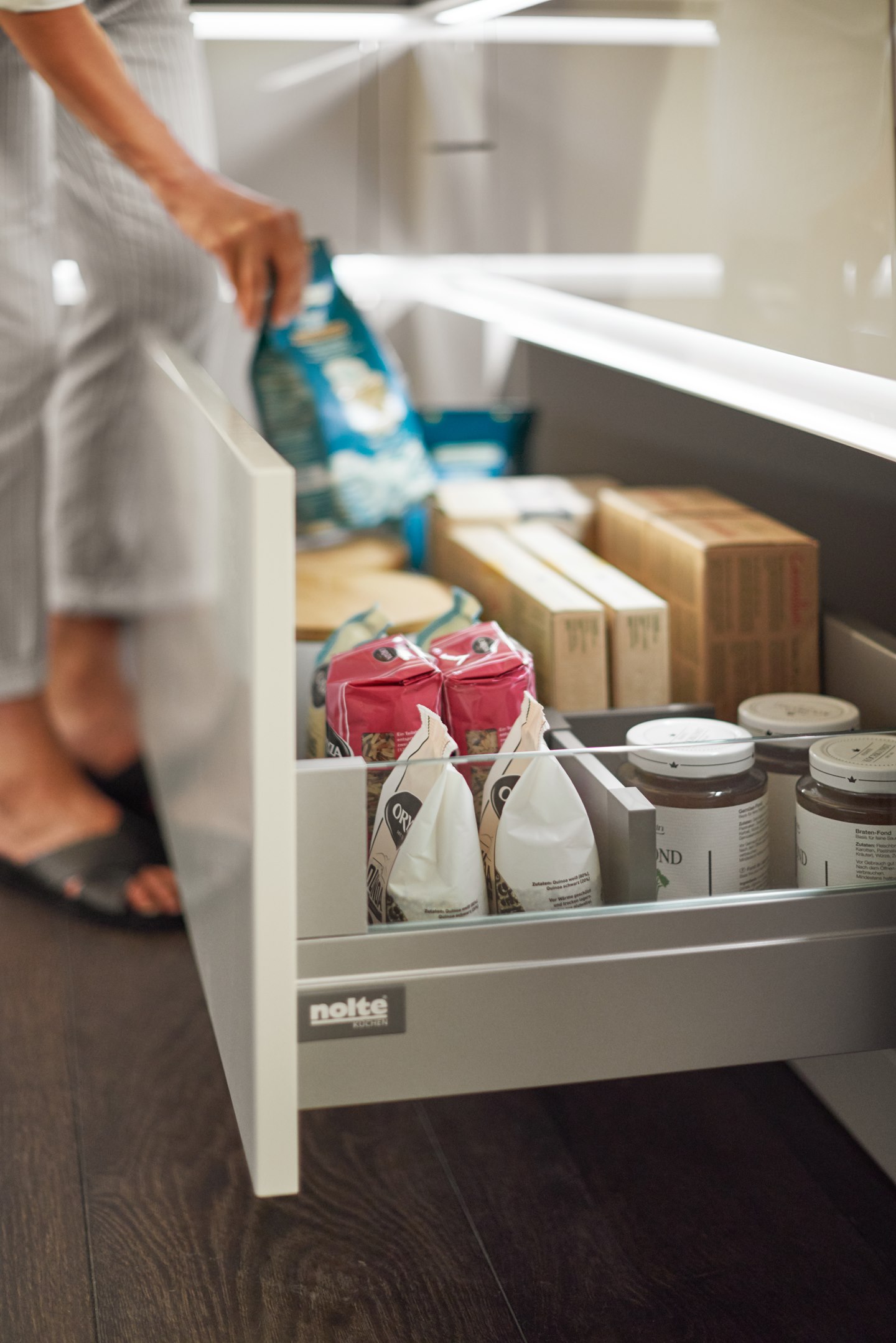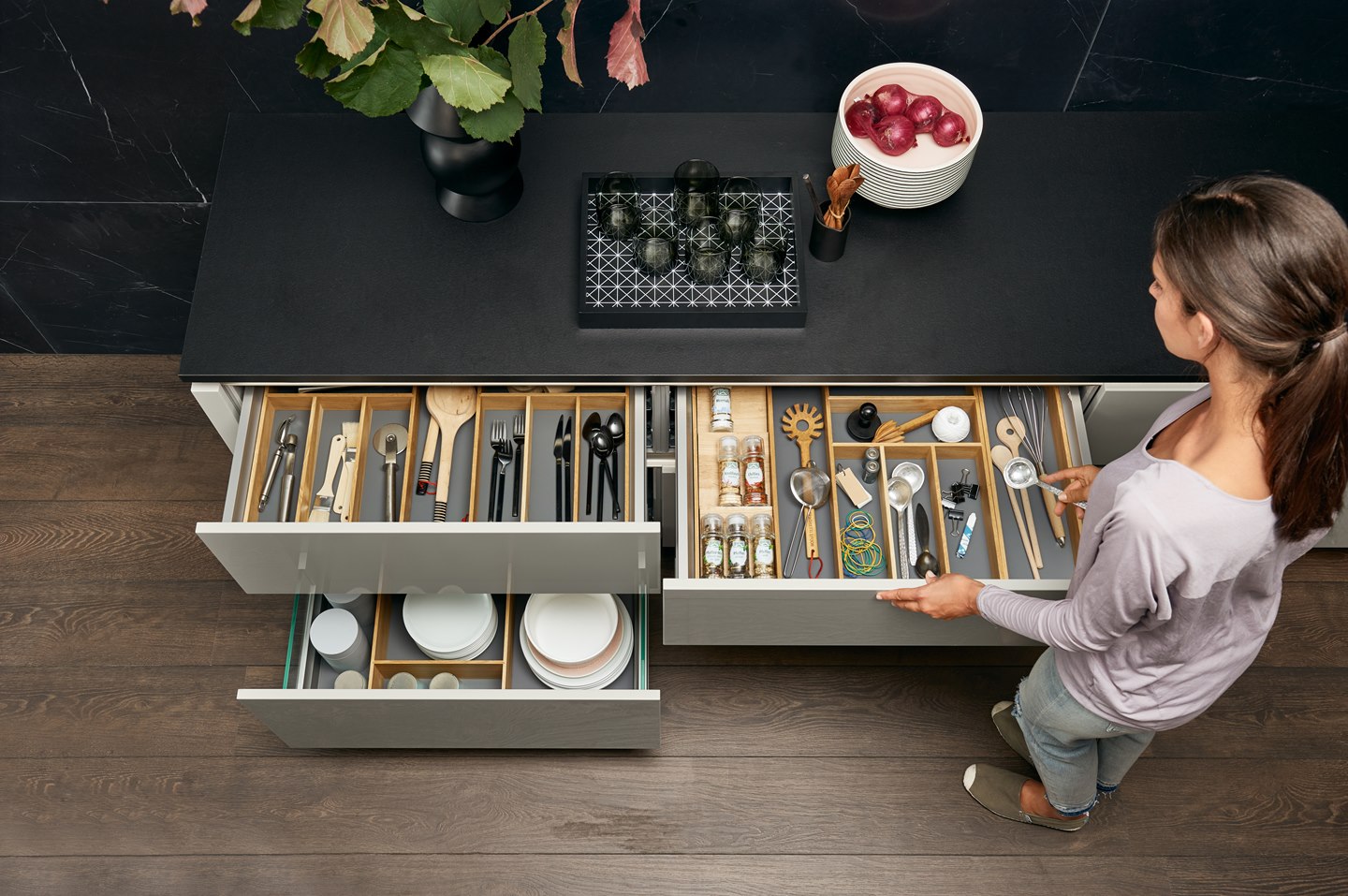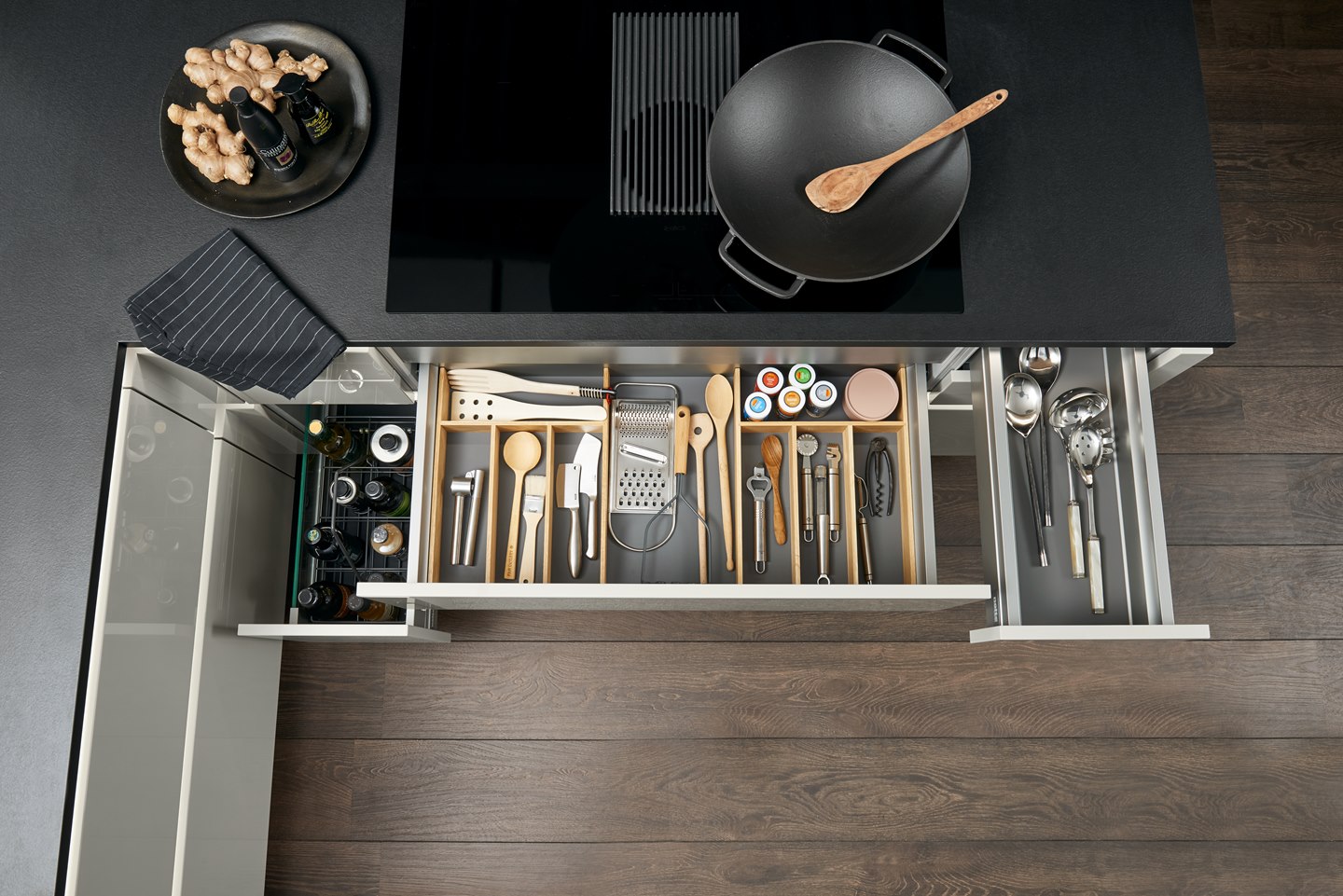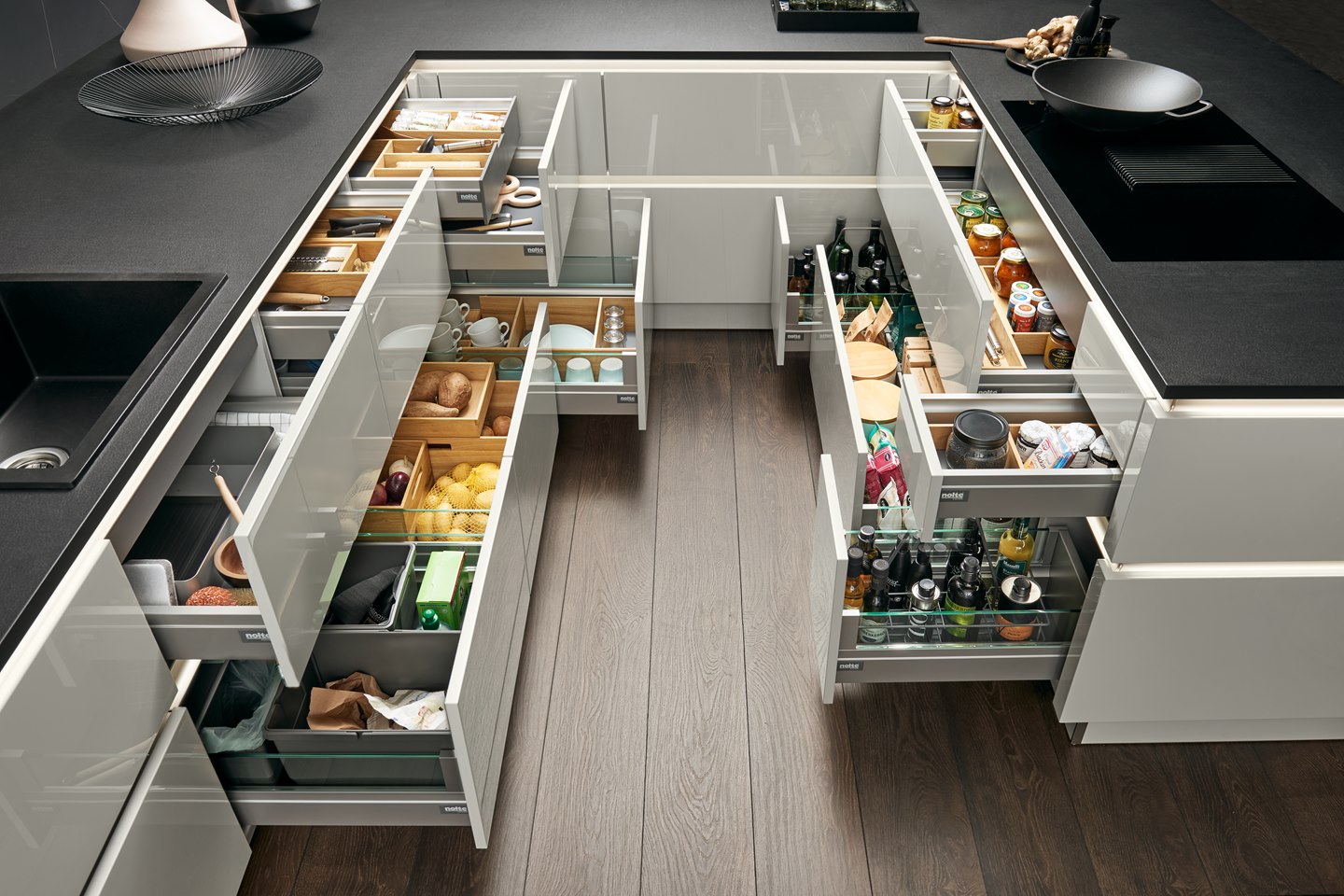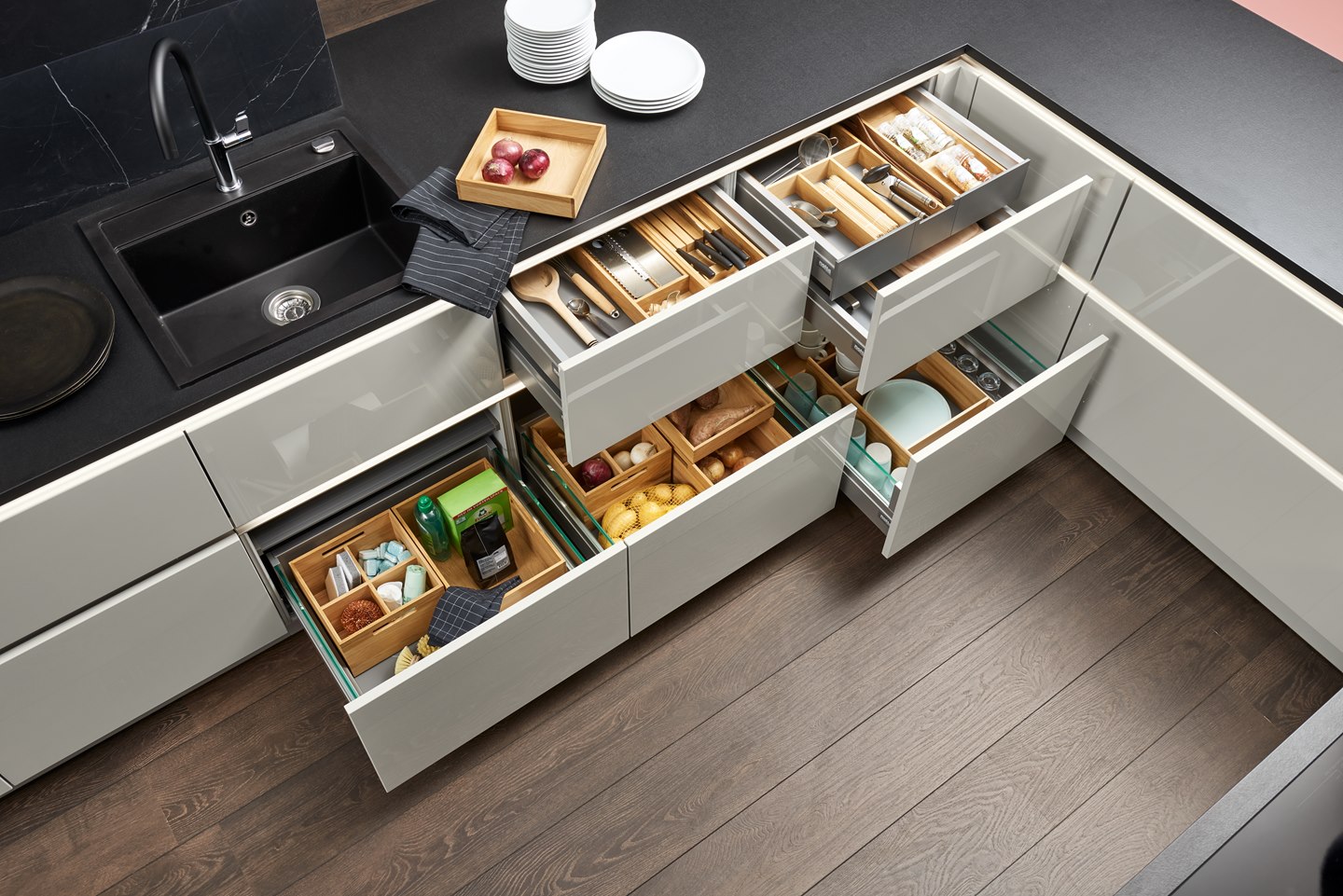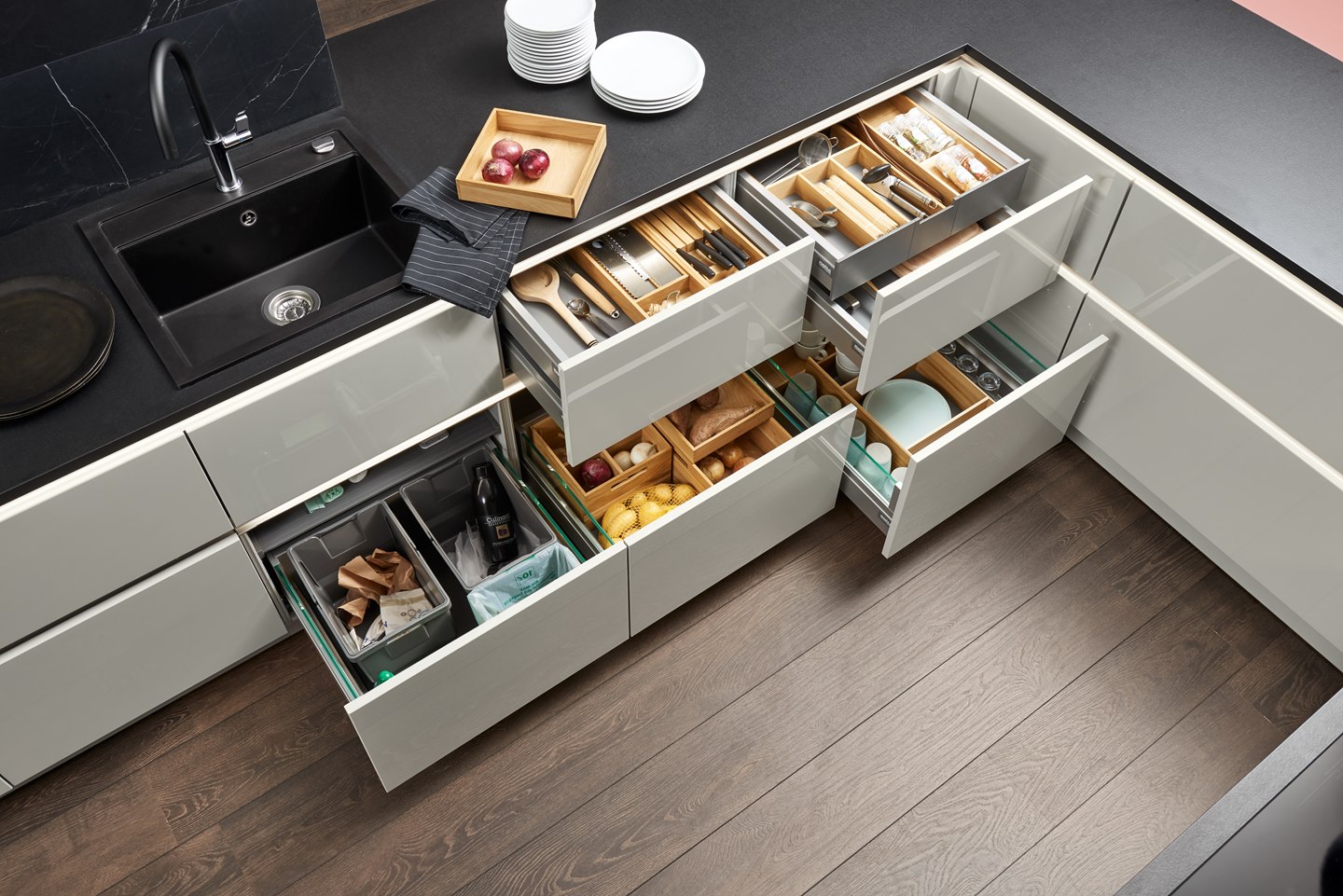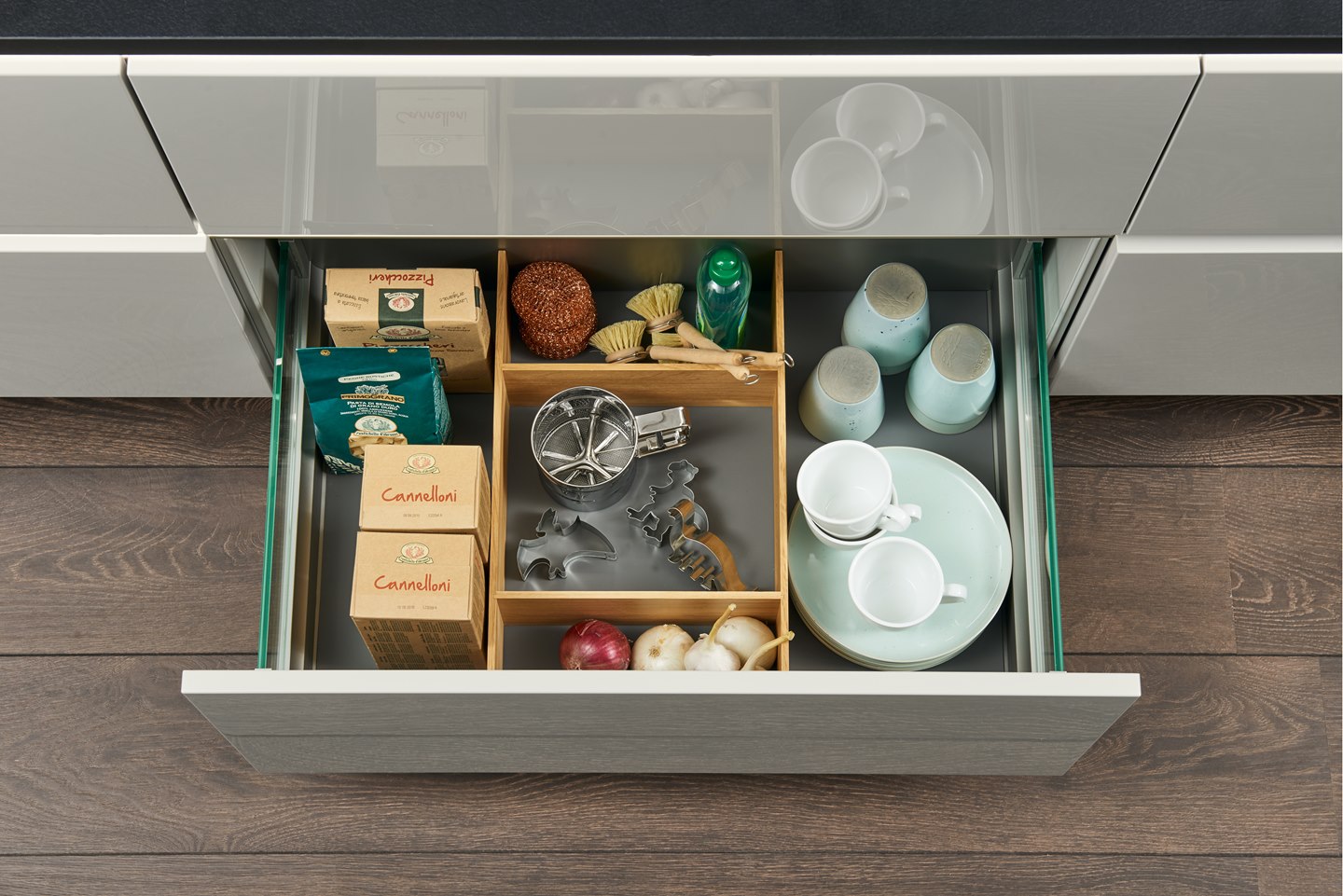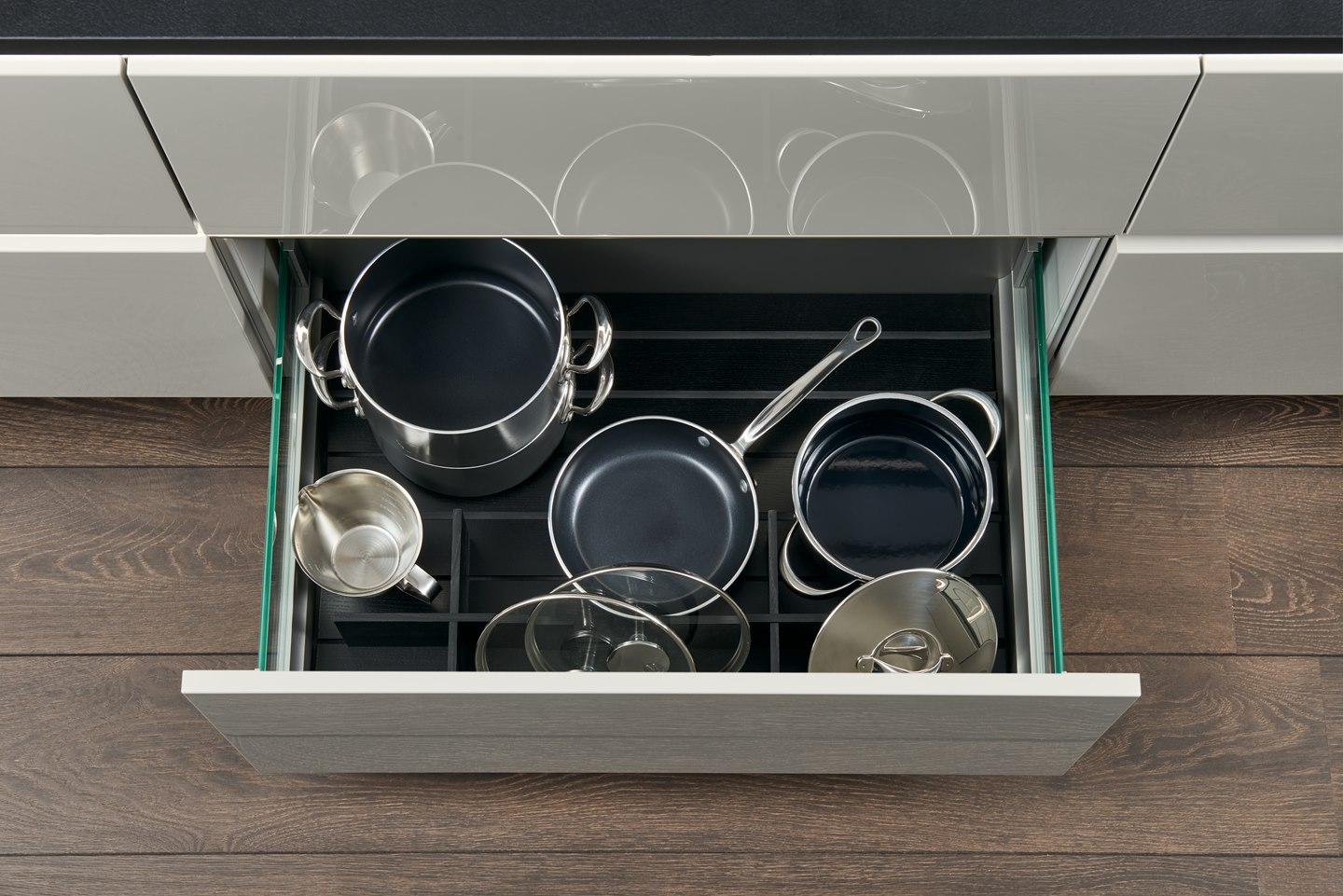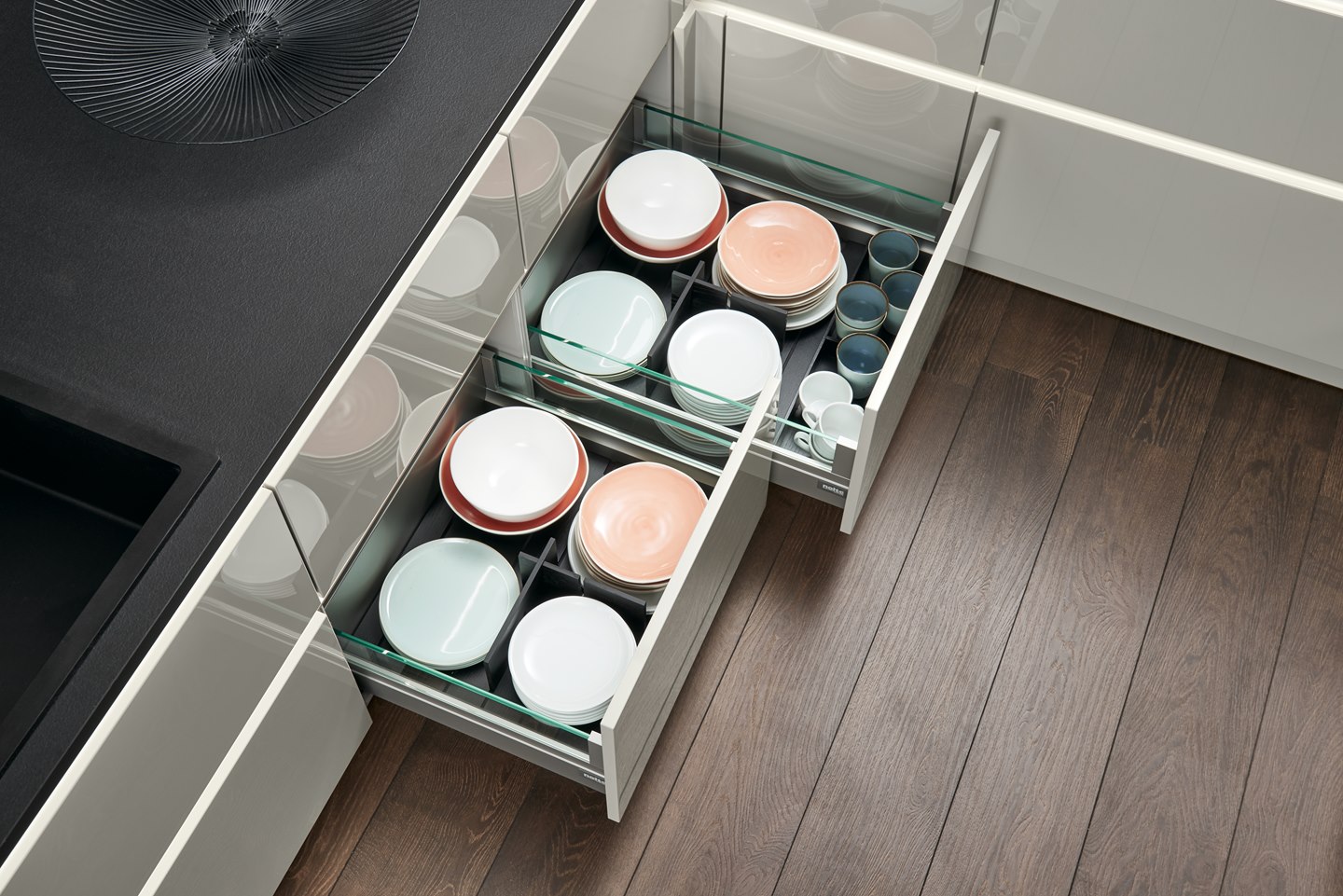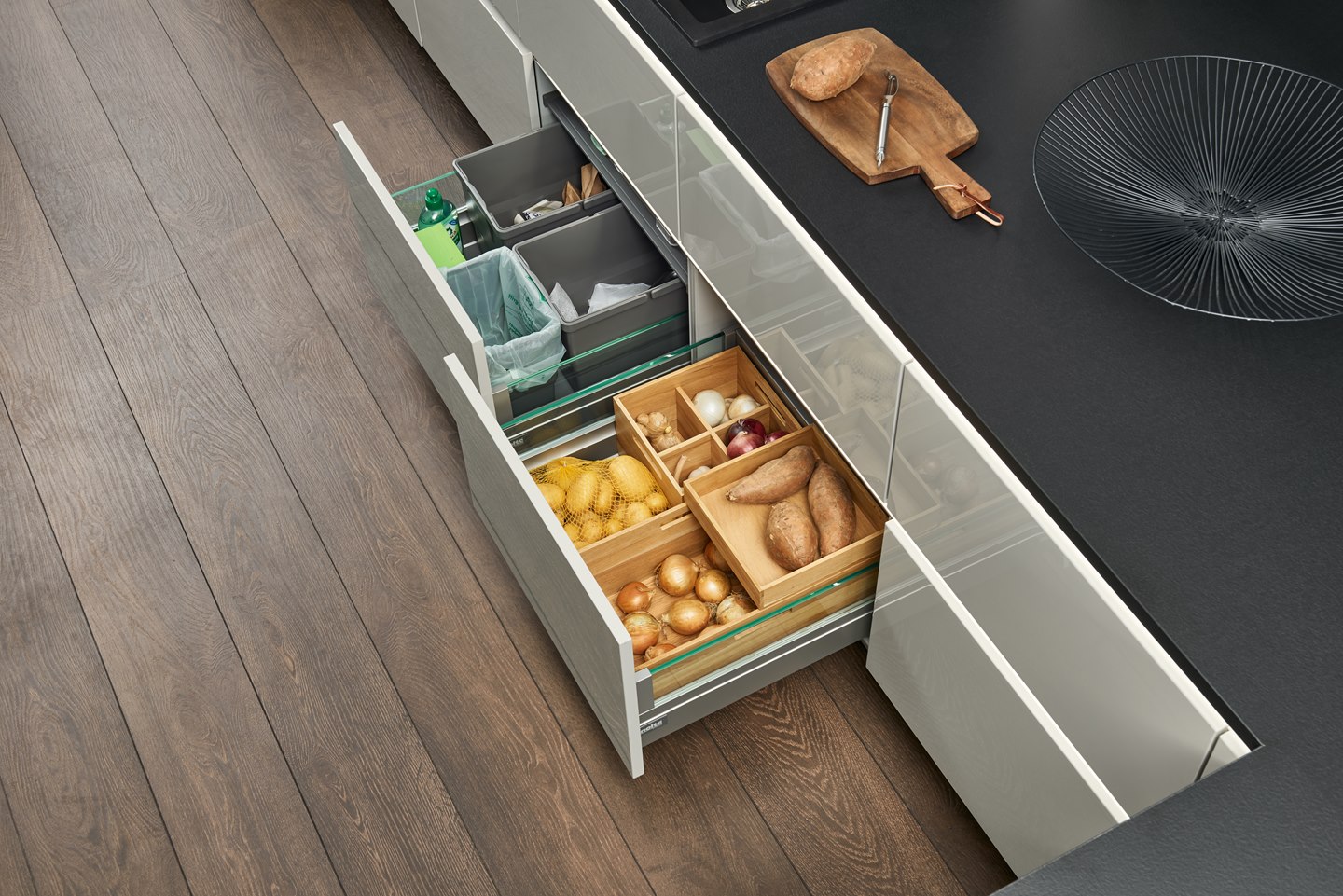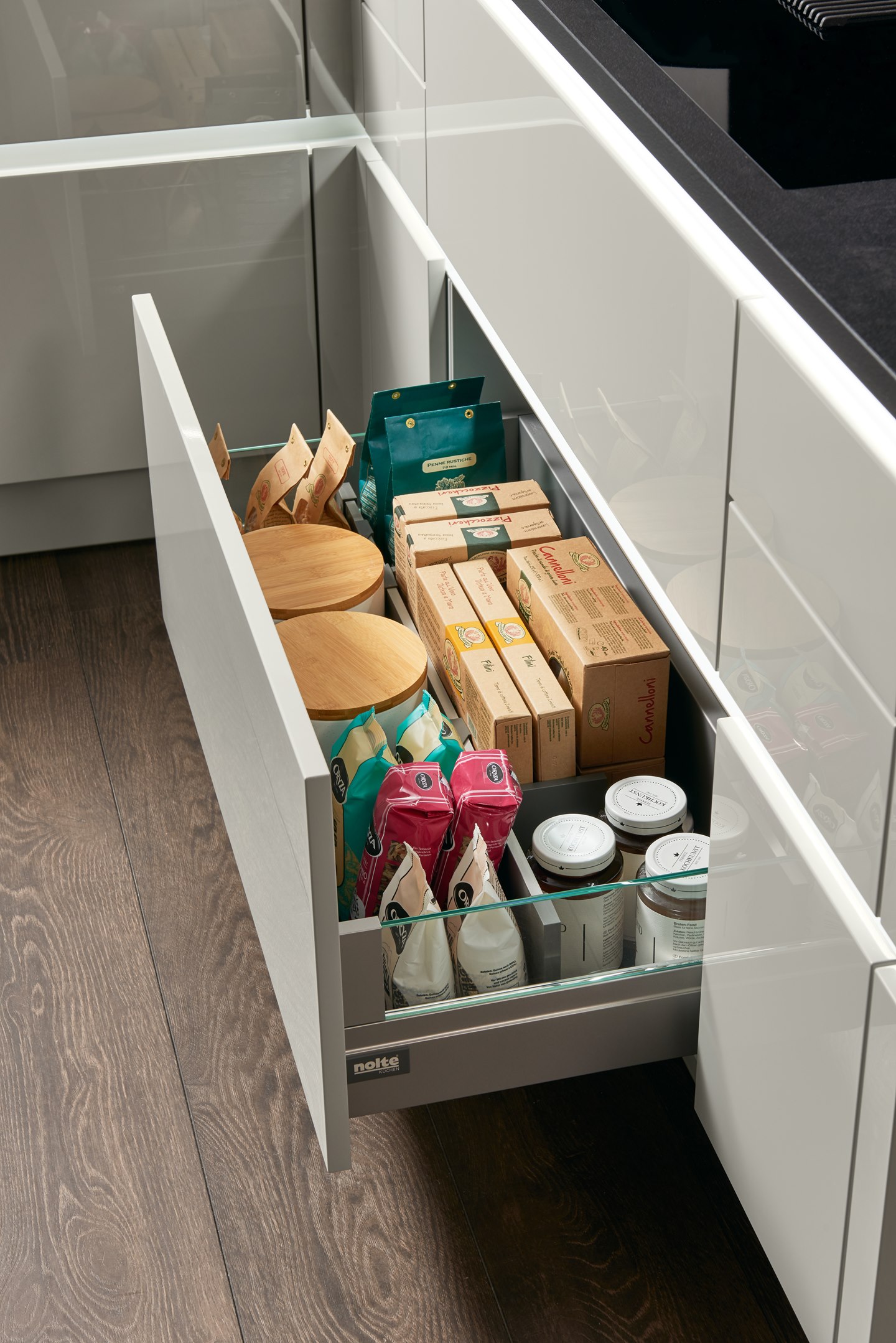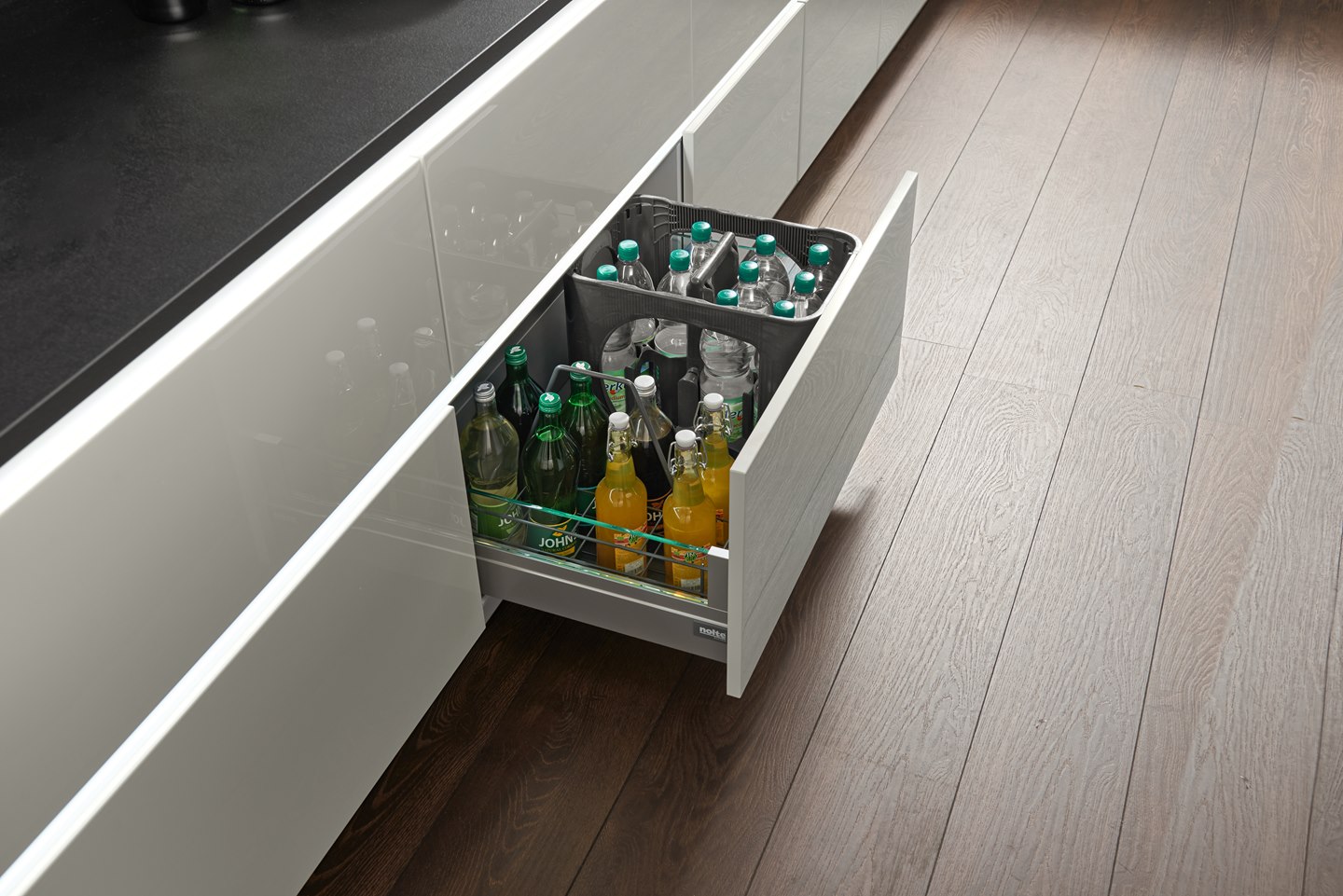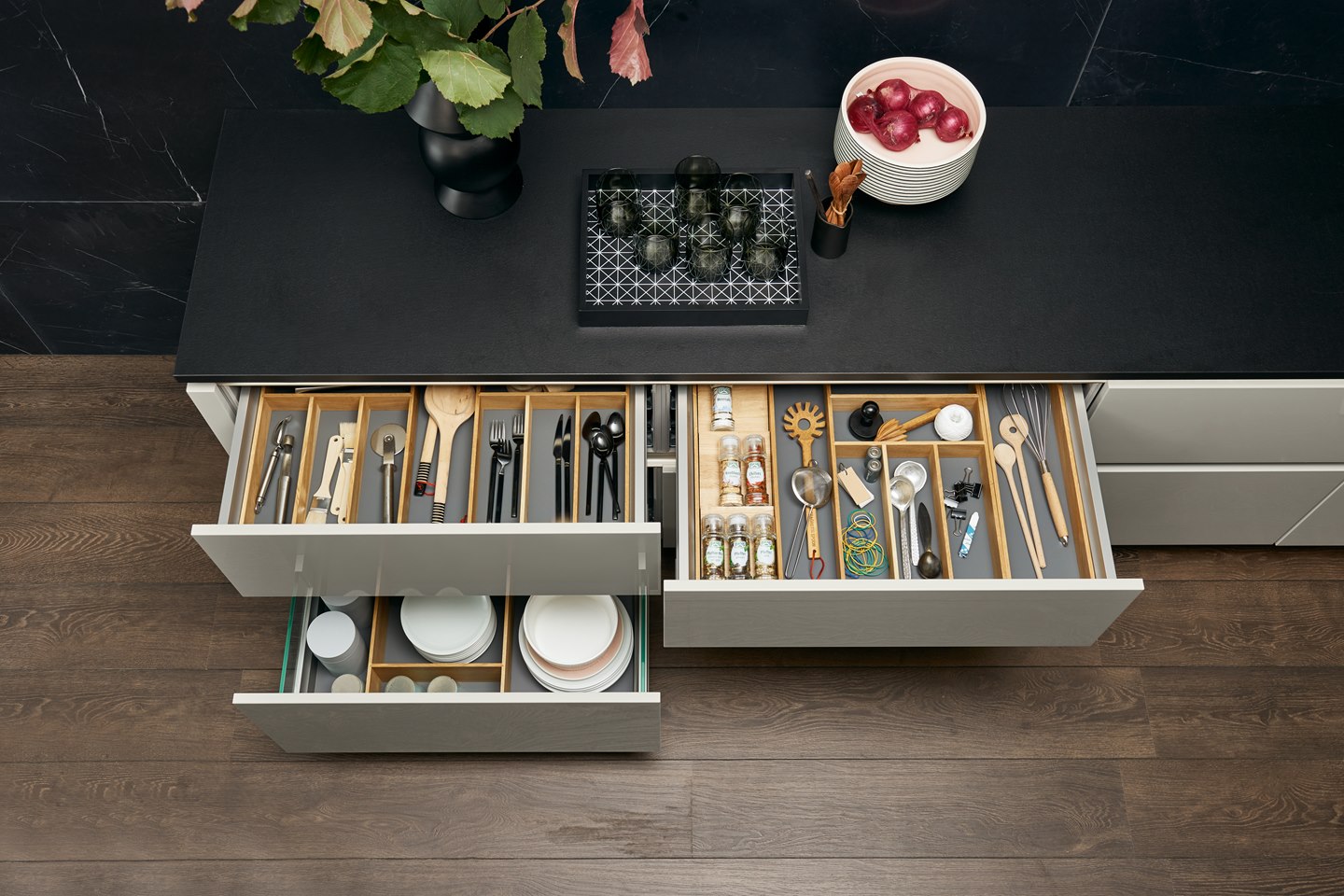 Plastic or real wood?
The choice is yours: Nolte Küchen offers you a wide variety of solutions for the interior organisation of your drawers and pull-outs – from basic equipment in plastic through to the elegant real wood versions in oak and black ash – depending on your budget.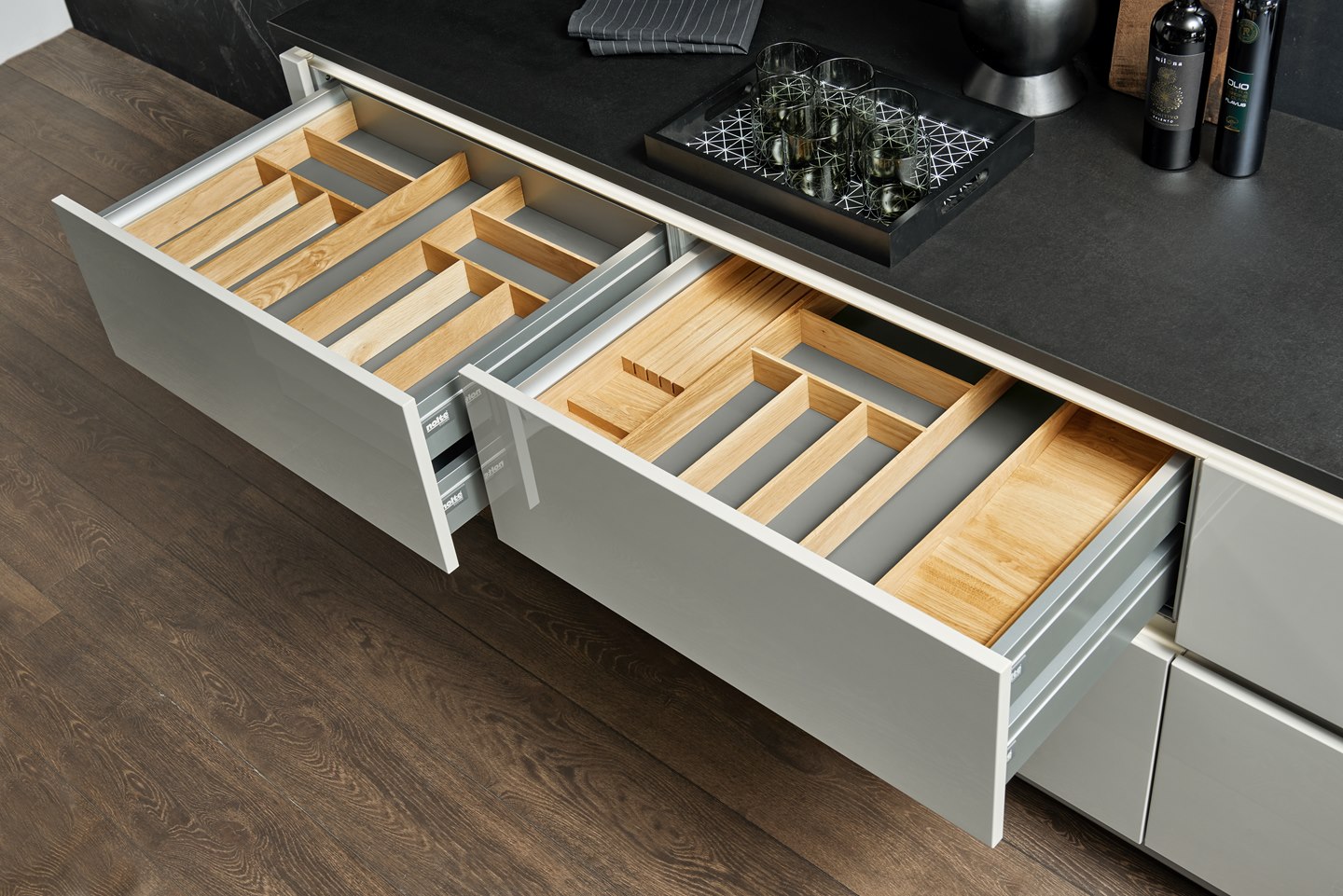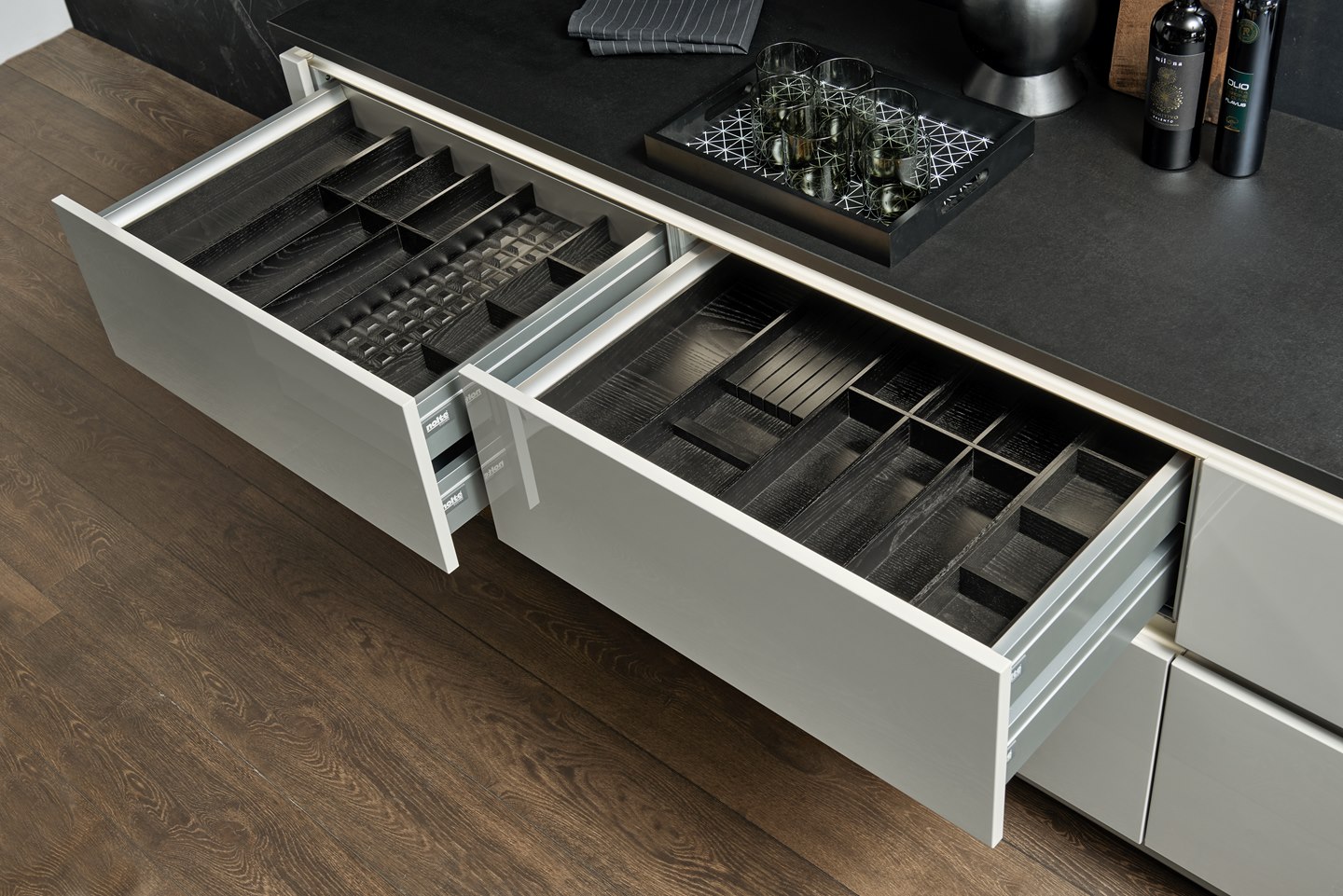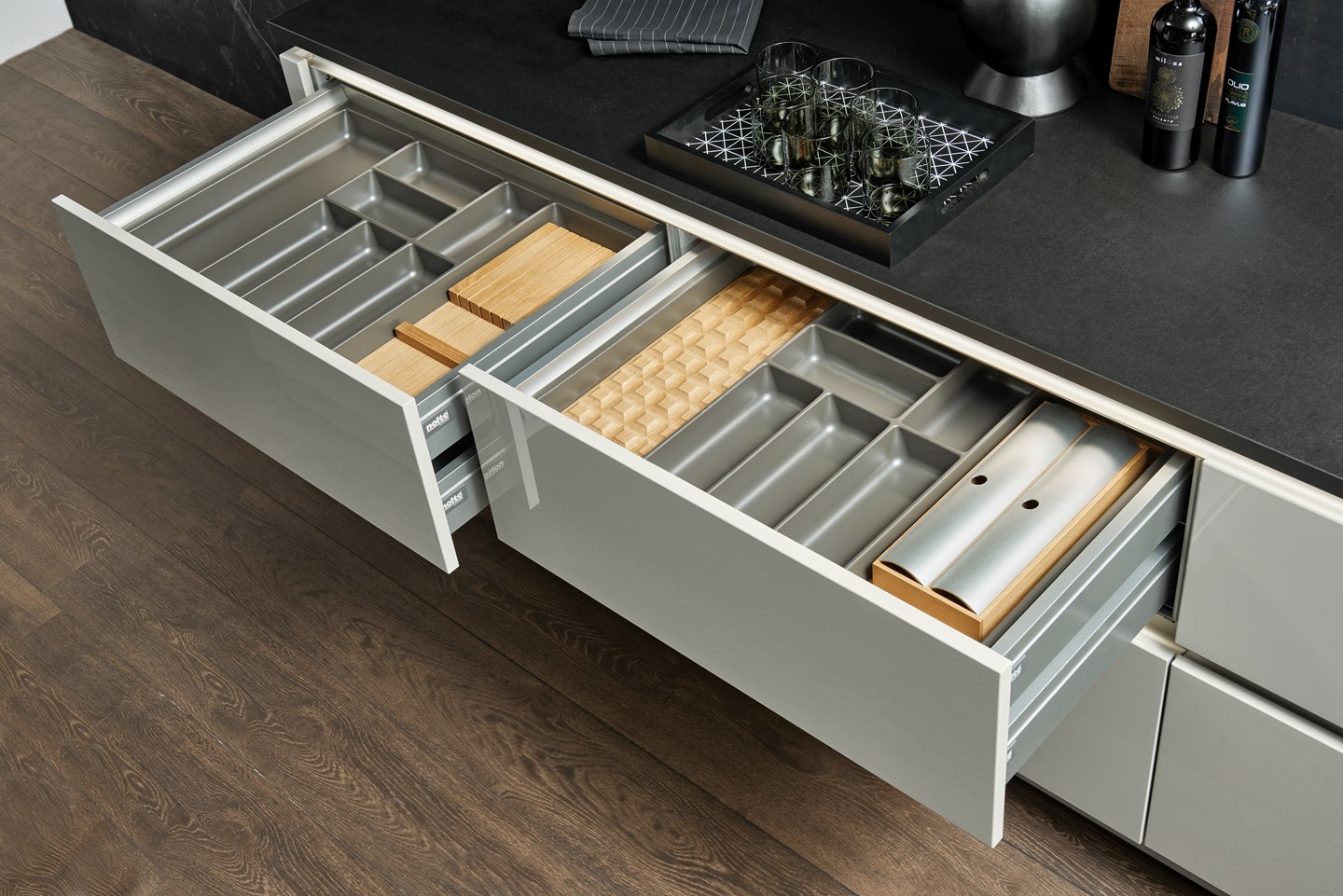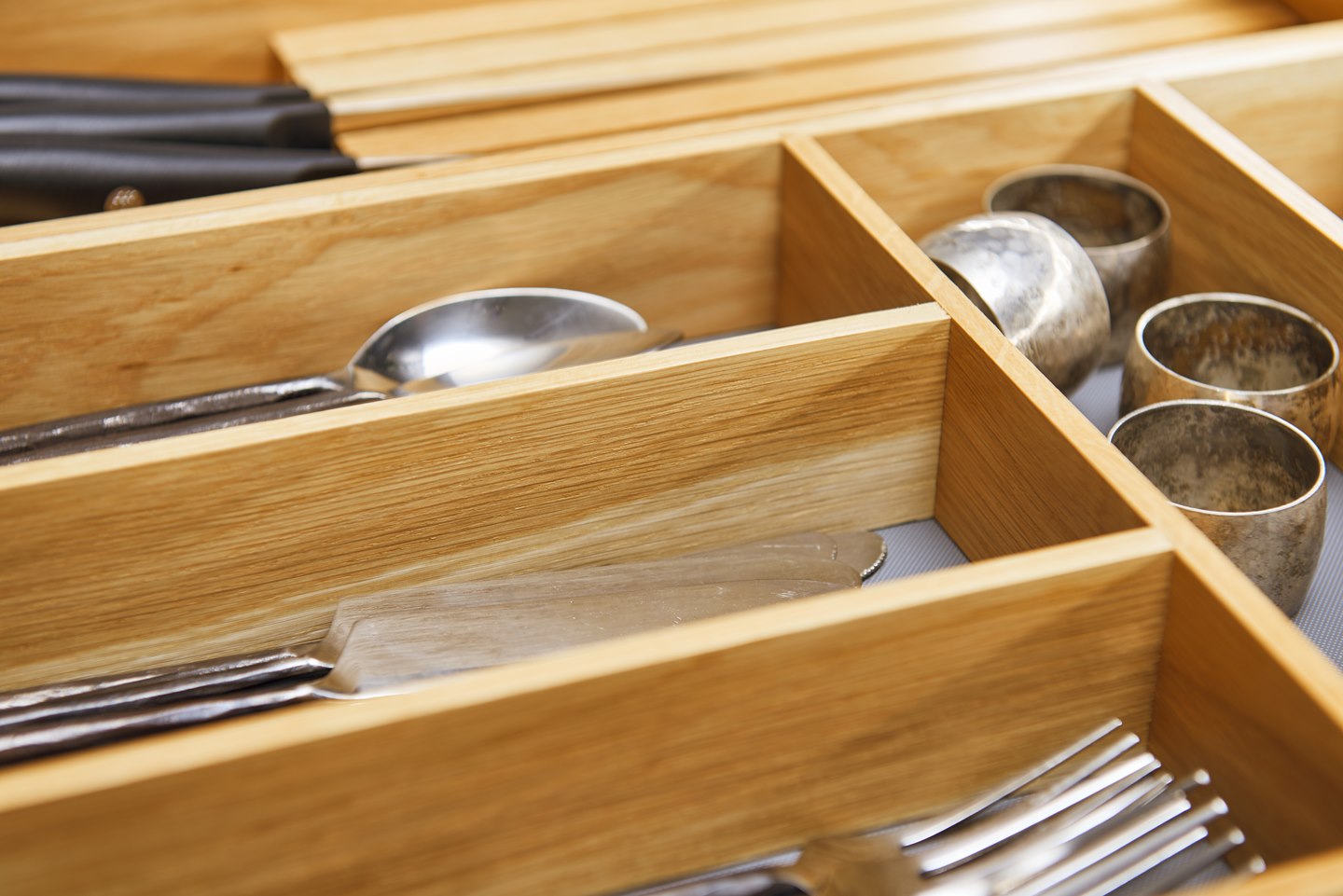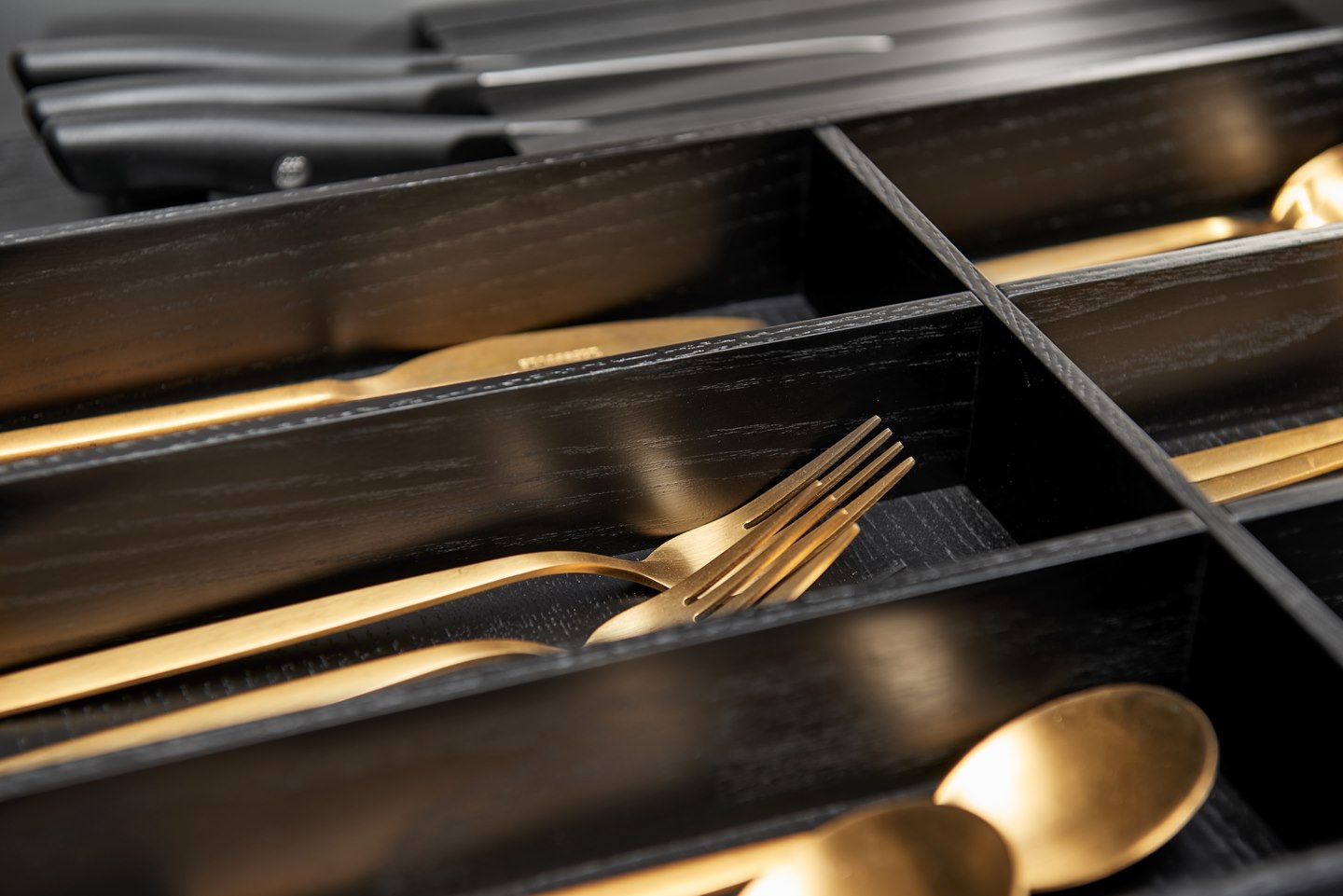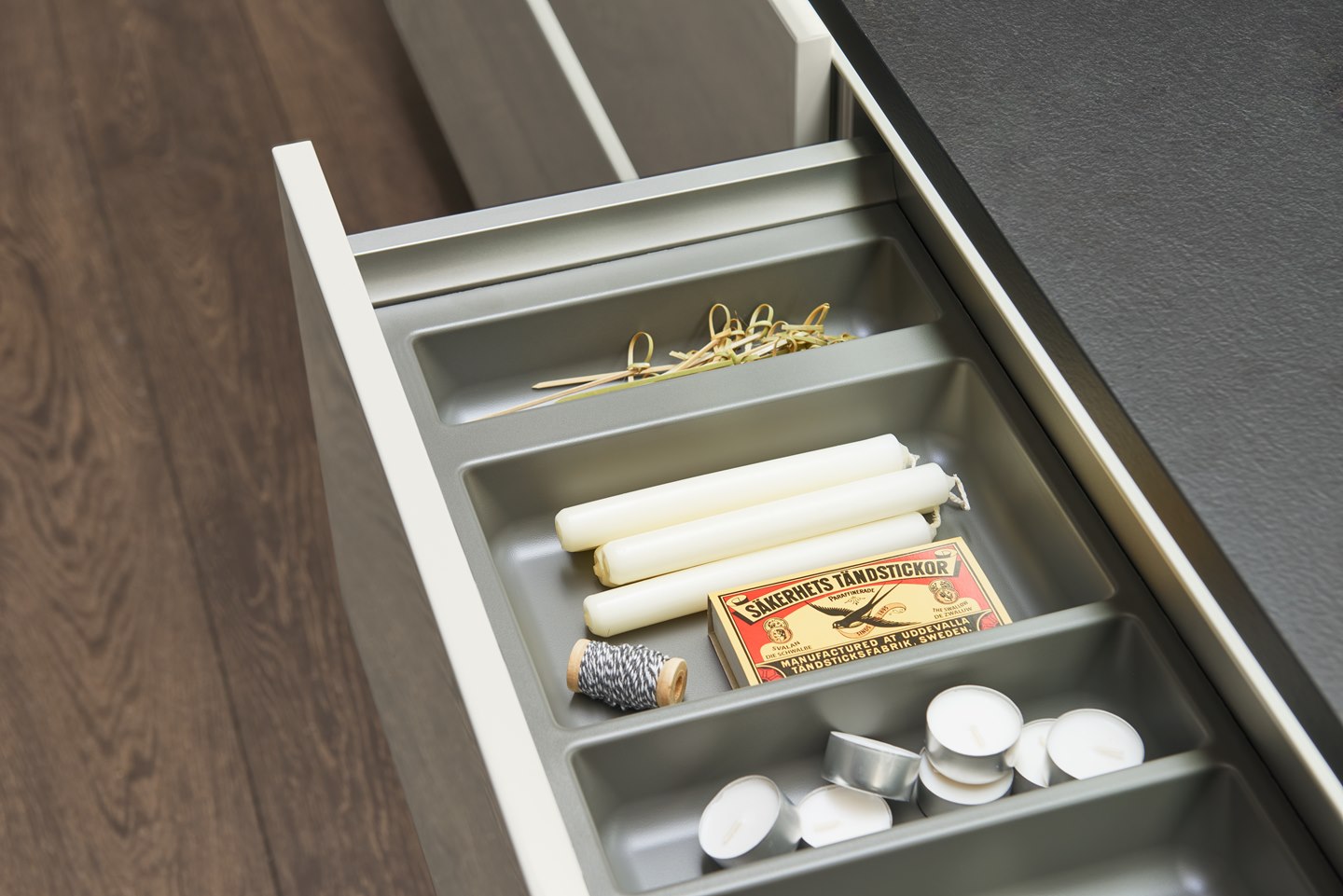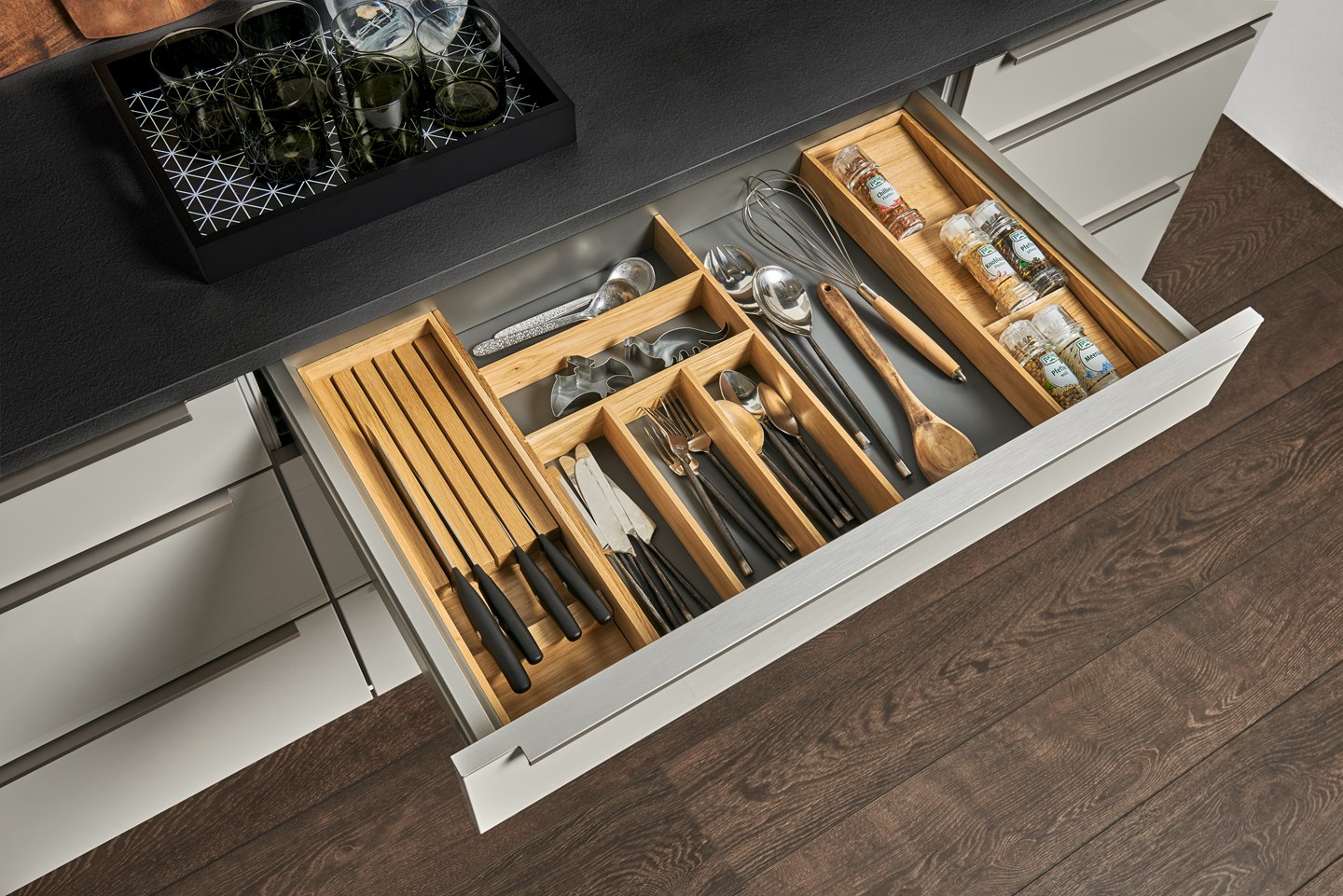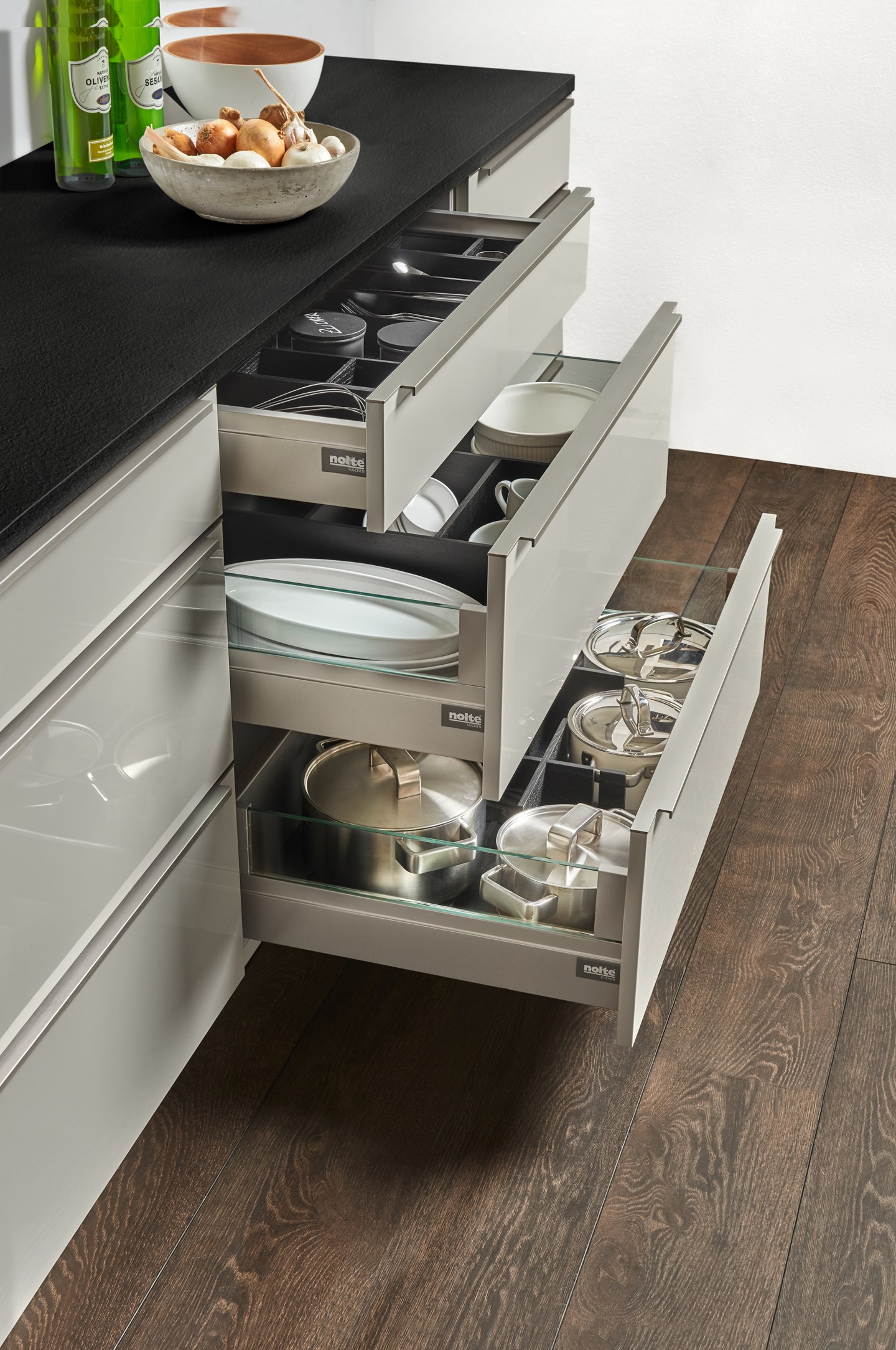 Sets for units and pull-outs
Do you like it simple and uncomplicated? With the sets for units and pull-outs, you have a good basis for your interior organisation that you can add to and adapt in any way you choose.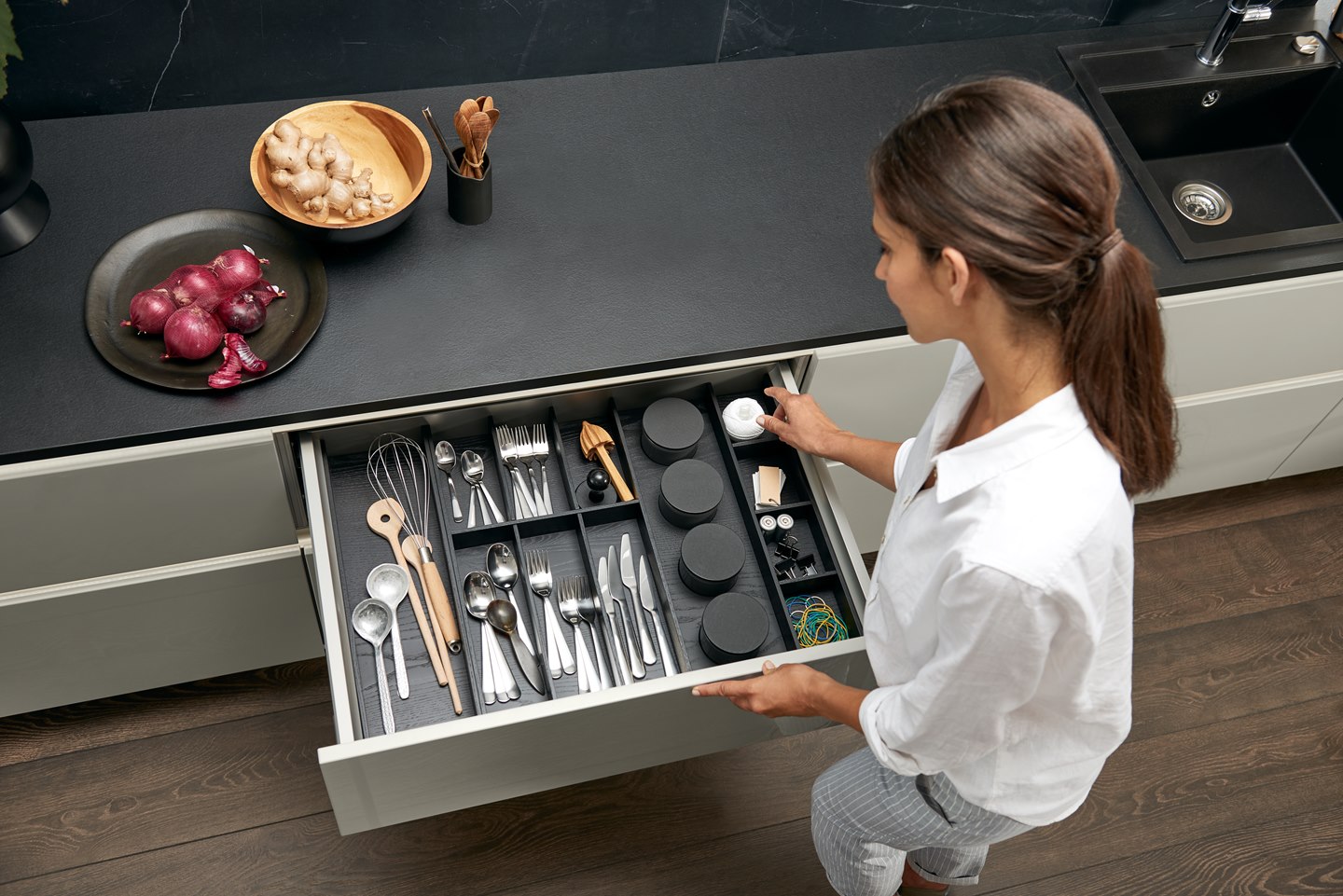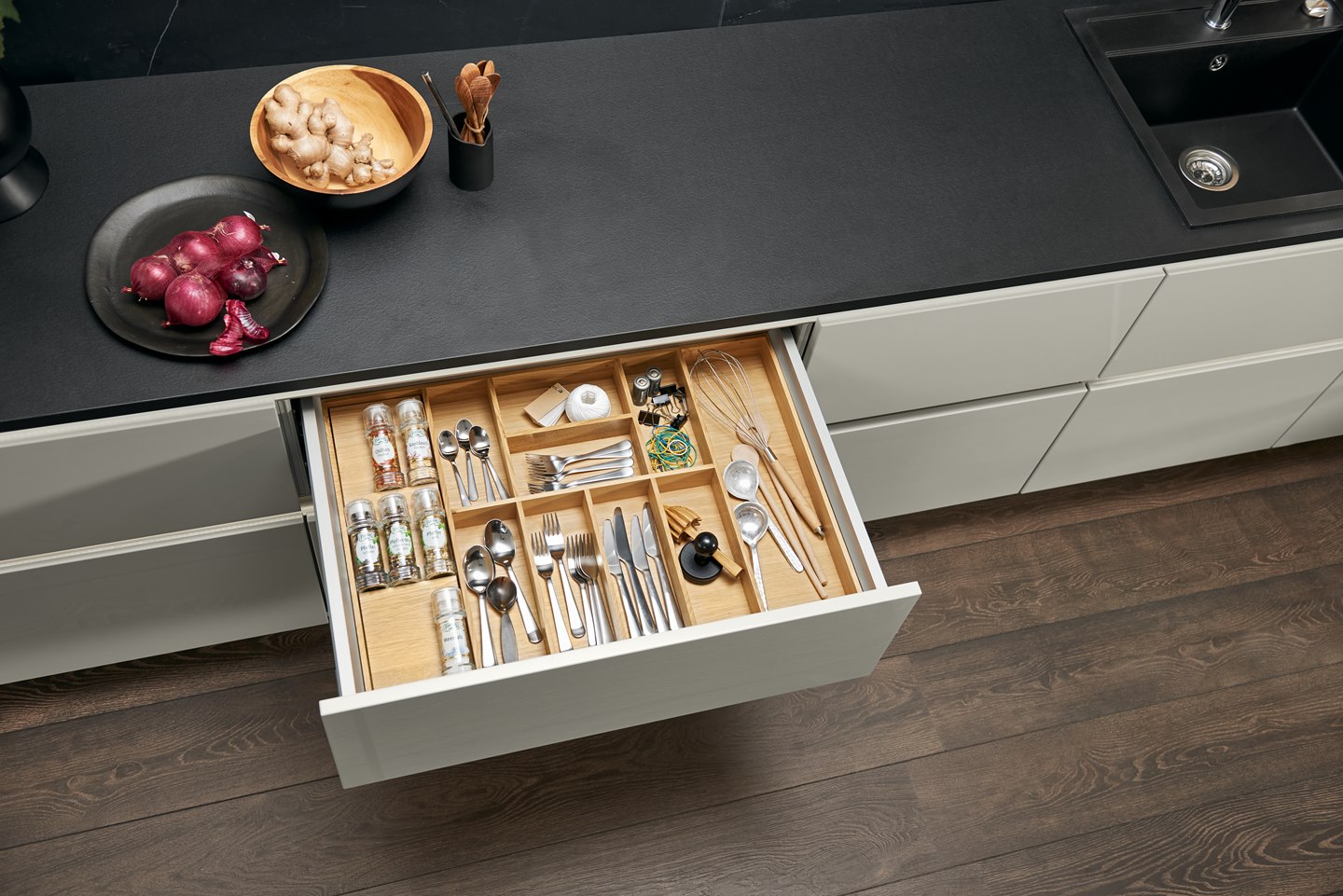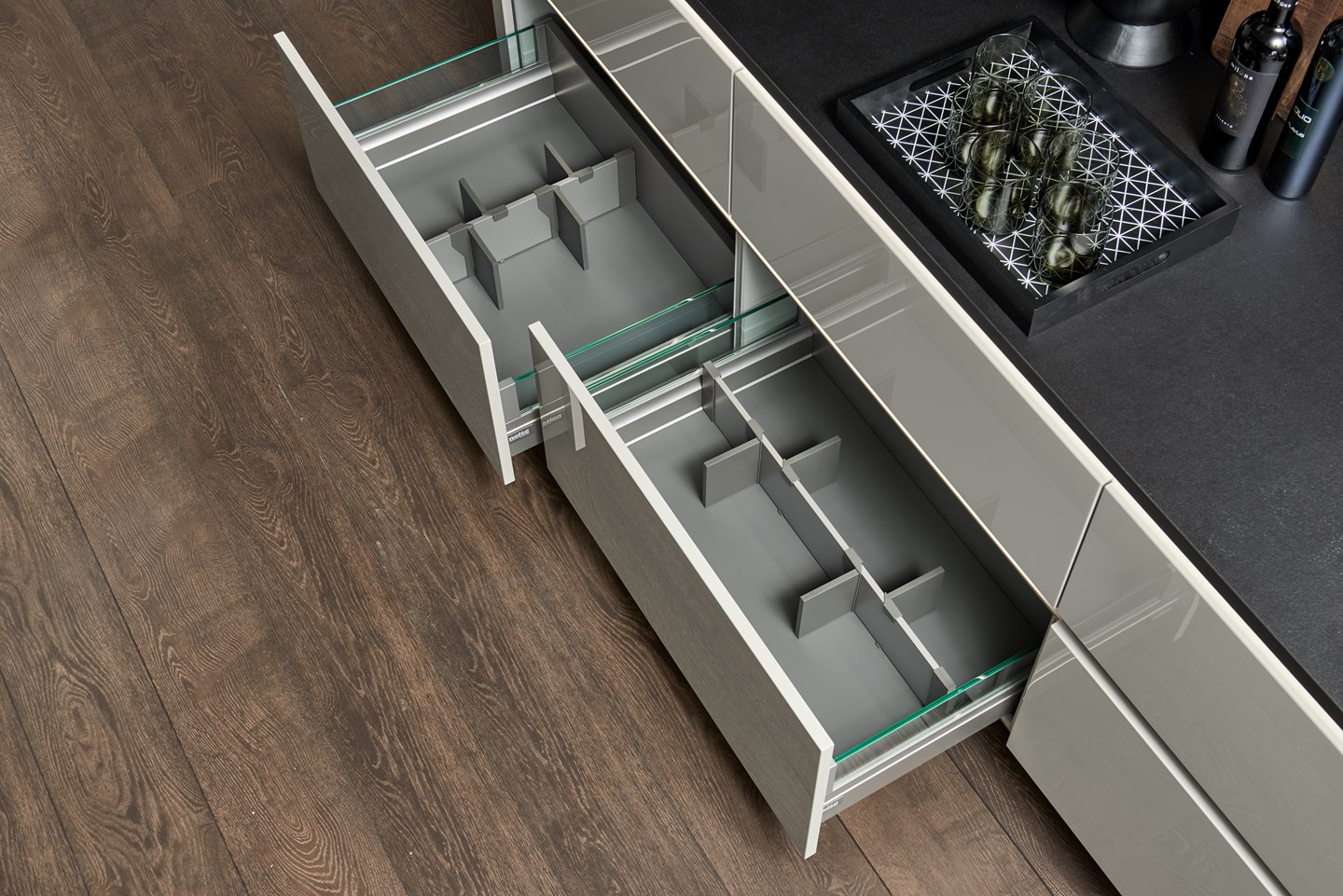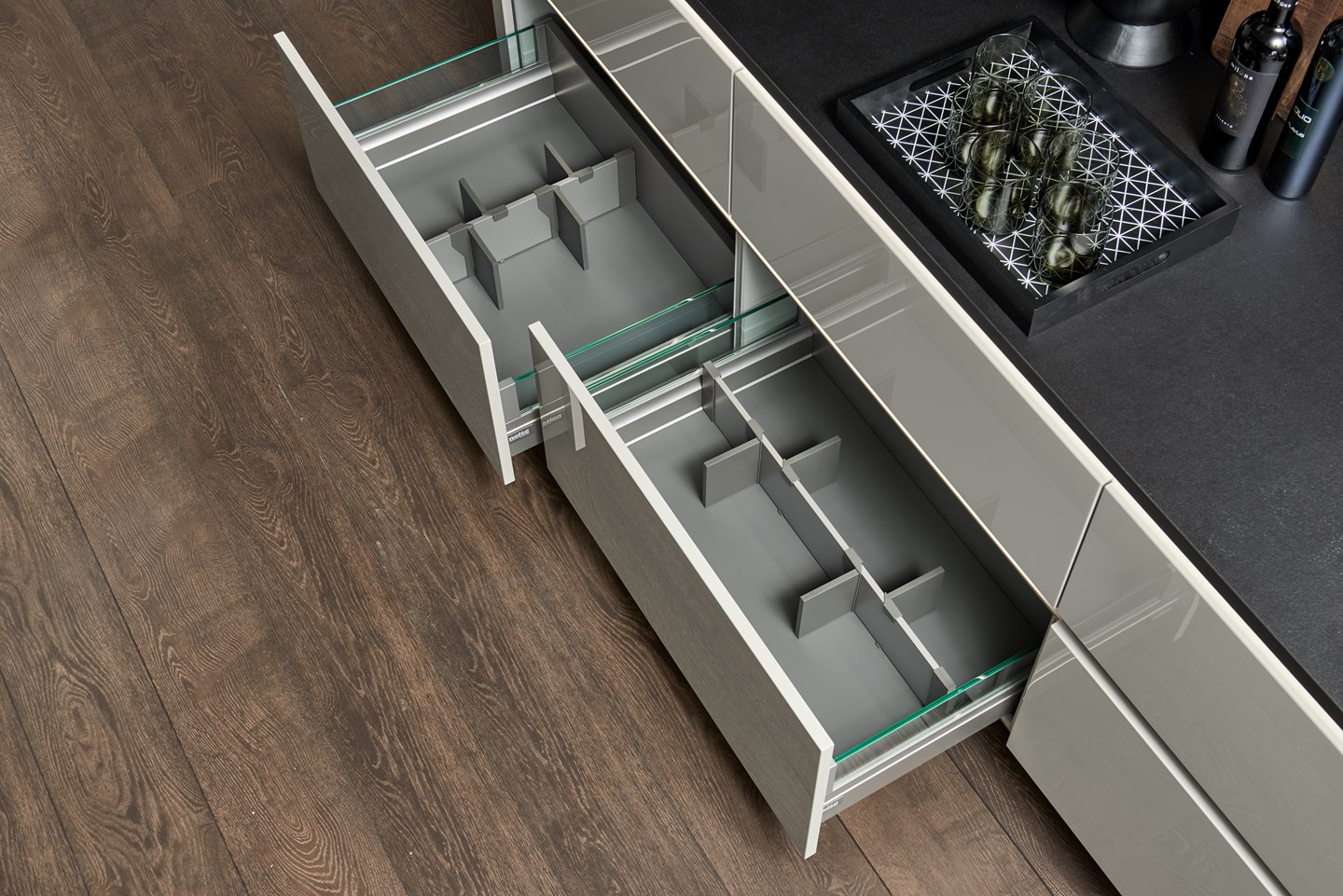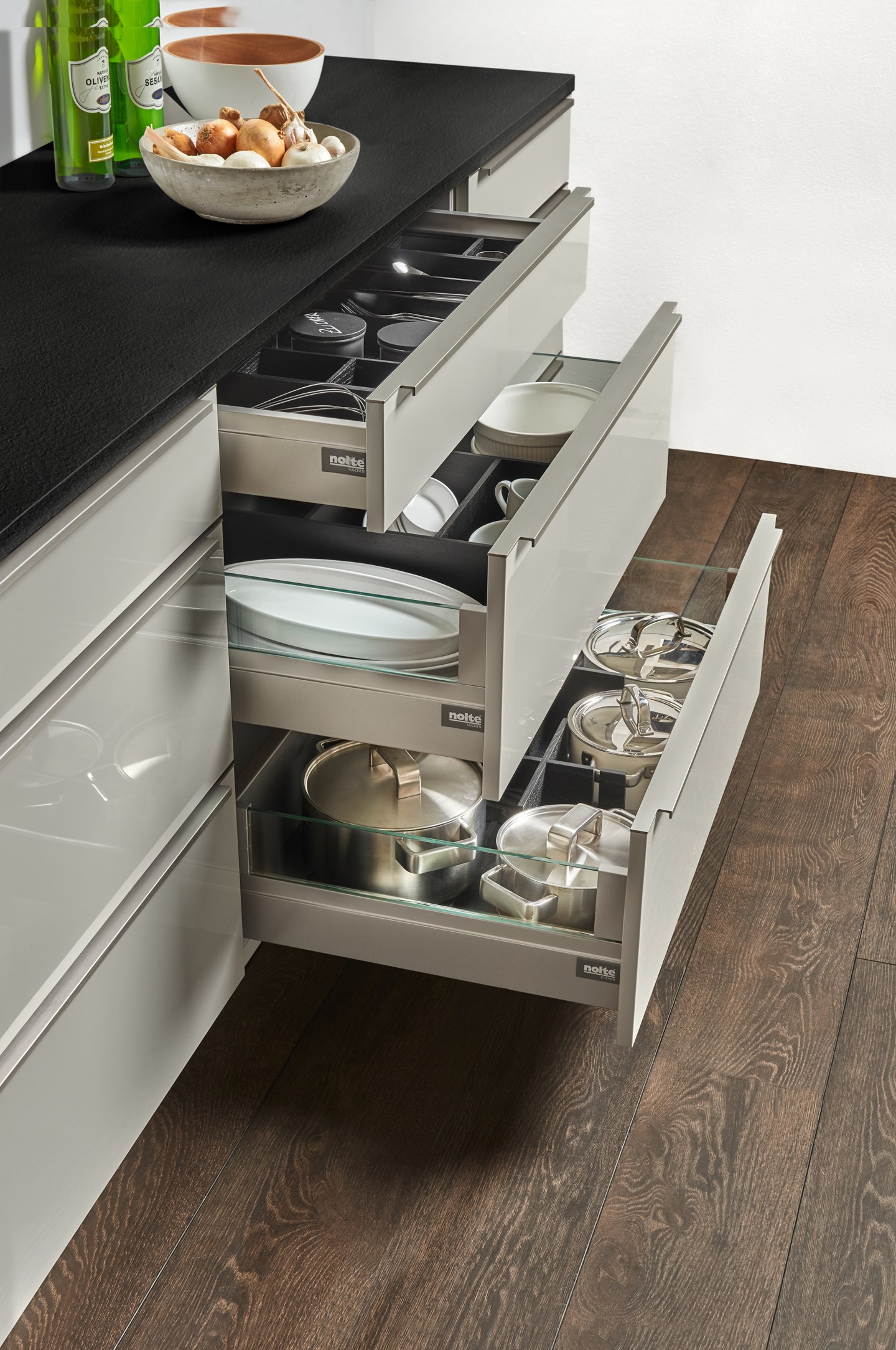 Combine interior organisation elements individually
Organise the interior of your drawers and pull-outs in just the way you need it. Choose from a broad range of individual pieces and combine the interior organisation elements in a way that perfectly matches your needs.