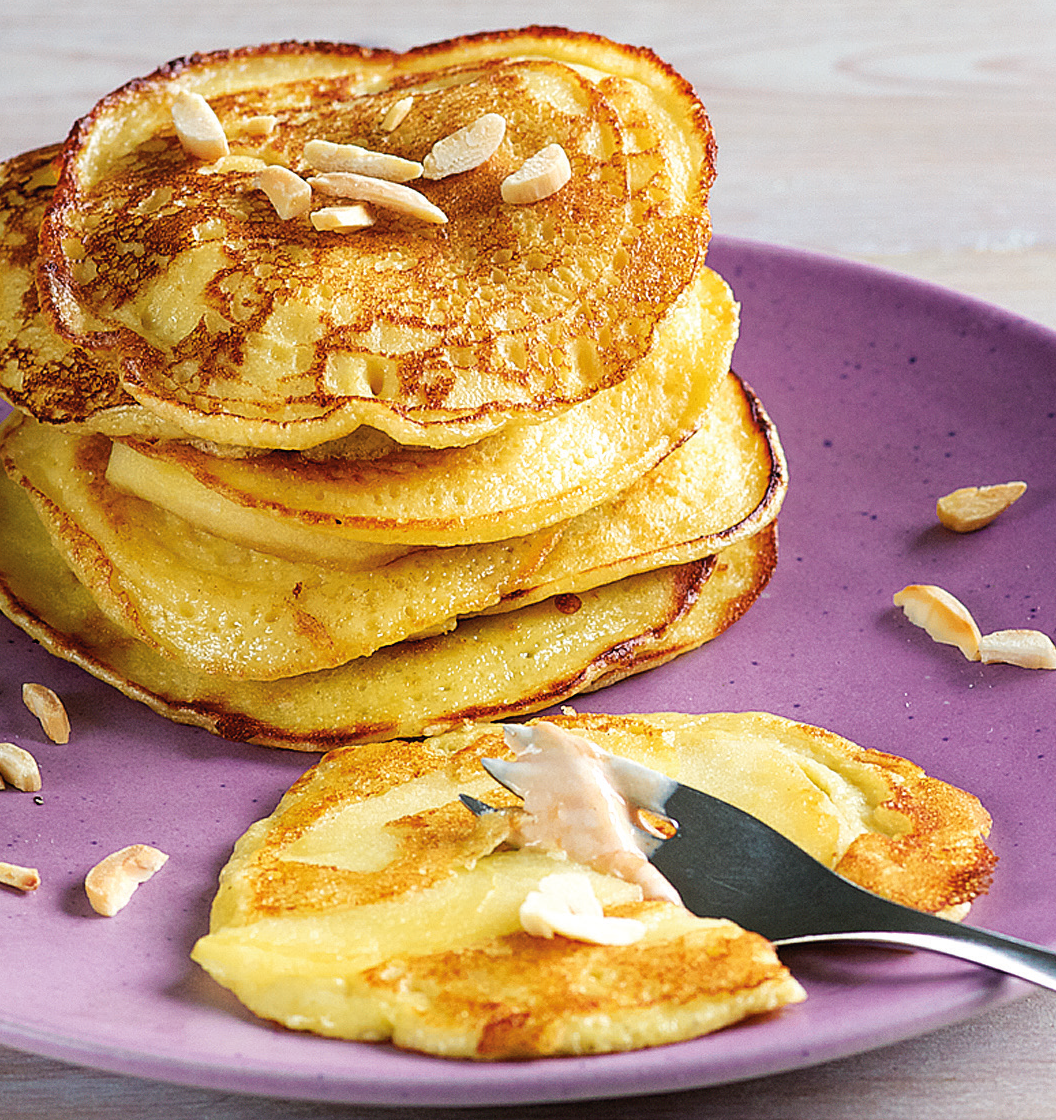 Recipes
Apple blinis with sea buckthorn jam
You can traditionally eat blinis for breakfast, as a starter or as a dessert and with the sea buckthorn jam it becomes a real taste experience at any time.
For the recipe you need:
6 eggs
4 tbsp sugar
800g low-fat quark
300ml semi-skimmed milk
200g very strong plain flour
4 apples
2 tbsp oil
4 tbsp sea buckthorn jam
4 tbsp flaked almonds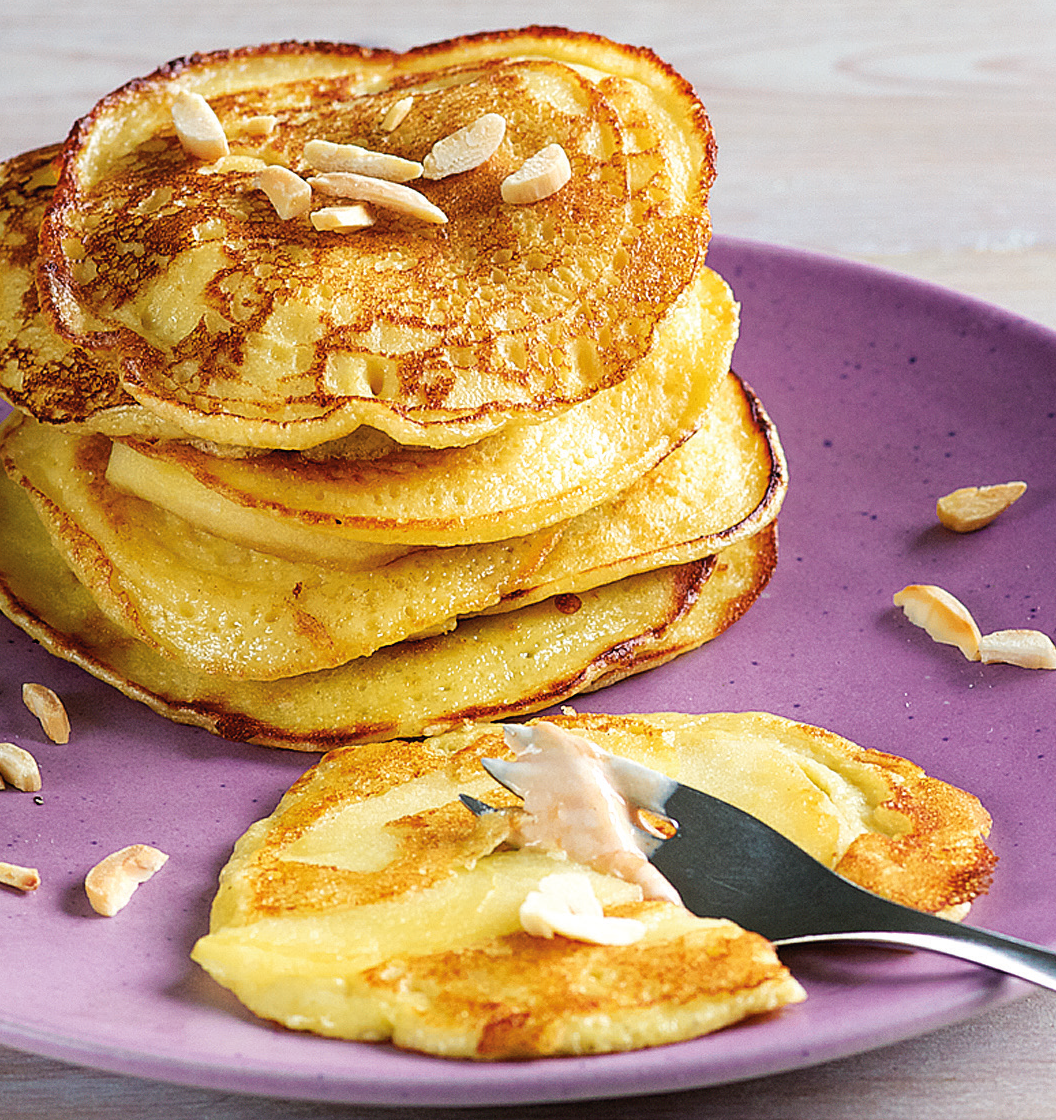 Preparation:
Beat the eggs with the sugar and 4 tbsp hot water until foamy. Stir in half the quark, then the milk, and finally the flour.
Peel, quarter and core the apples. Cut the apple quarters into wedges. Heat about 1 tsp of the oil in a non-stick pan, add about 2 tbsp of the batter per blini and place 2 to 3 apple wedges on top of each one. Cook the little pancakes until golden brown on both sides. Cook more blinis until all the batter is used up.
Meanwhile, thoroughly stir together the remaining quark and the sea buckthorn jam. Dry-roast the almonds in a non-stick pan without fat. Sprinkle the blinis with the almonds and serve with the quark mixture.
We wish you a lot of fun making them!