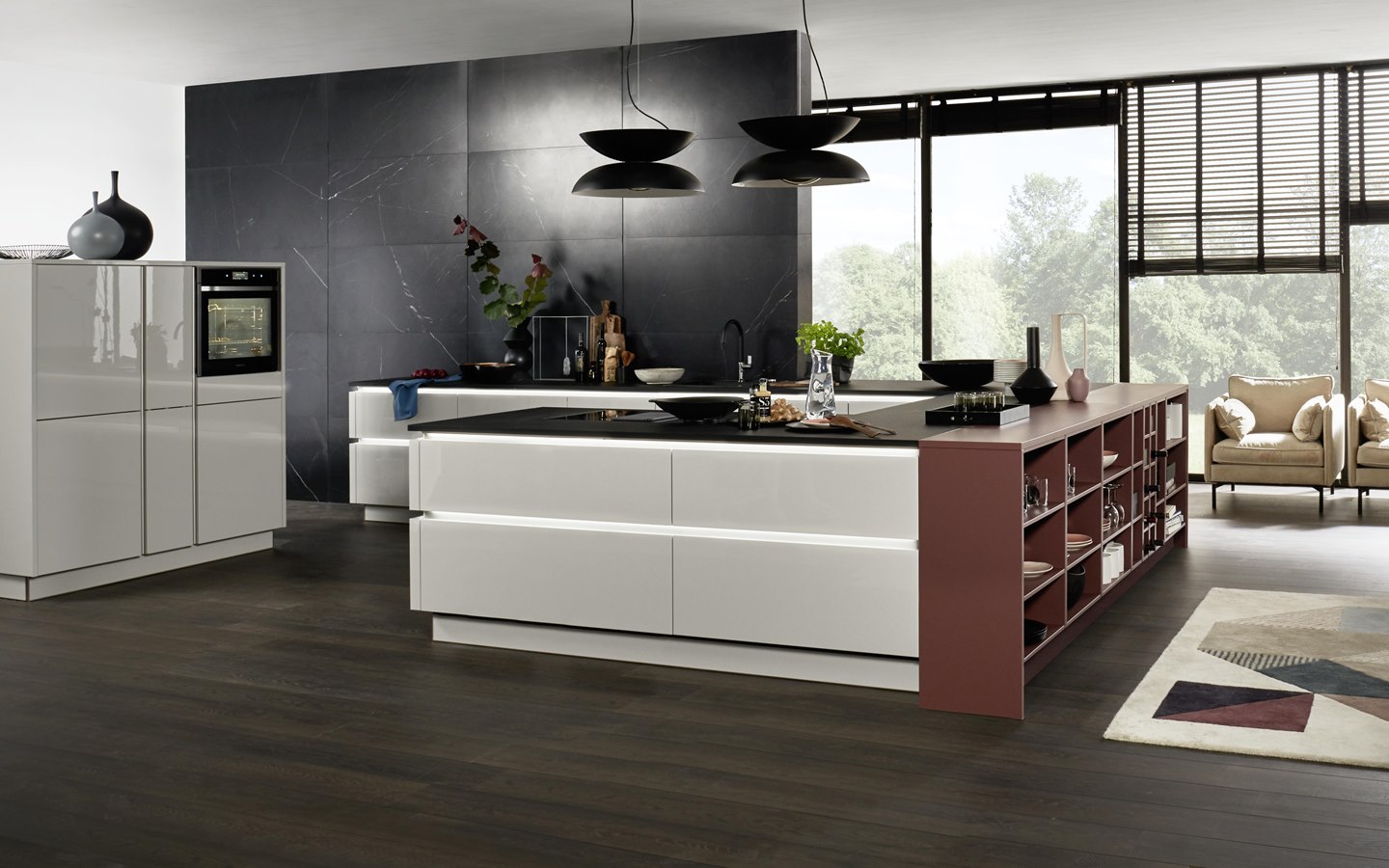 Kitchen ideas
A dream of a kitchen island
Clear lines, modern colours: this generously dimensioned kitchen island is so inviting that your guests won't want to go home.
Take a closer look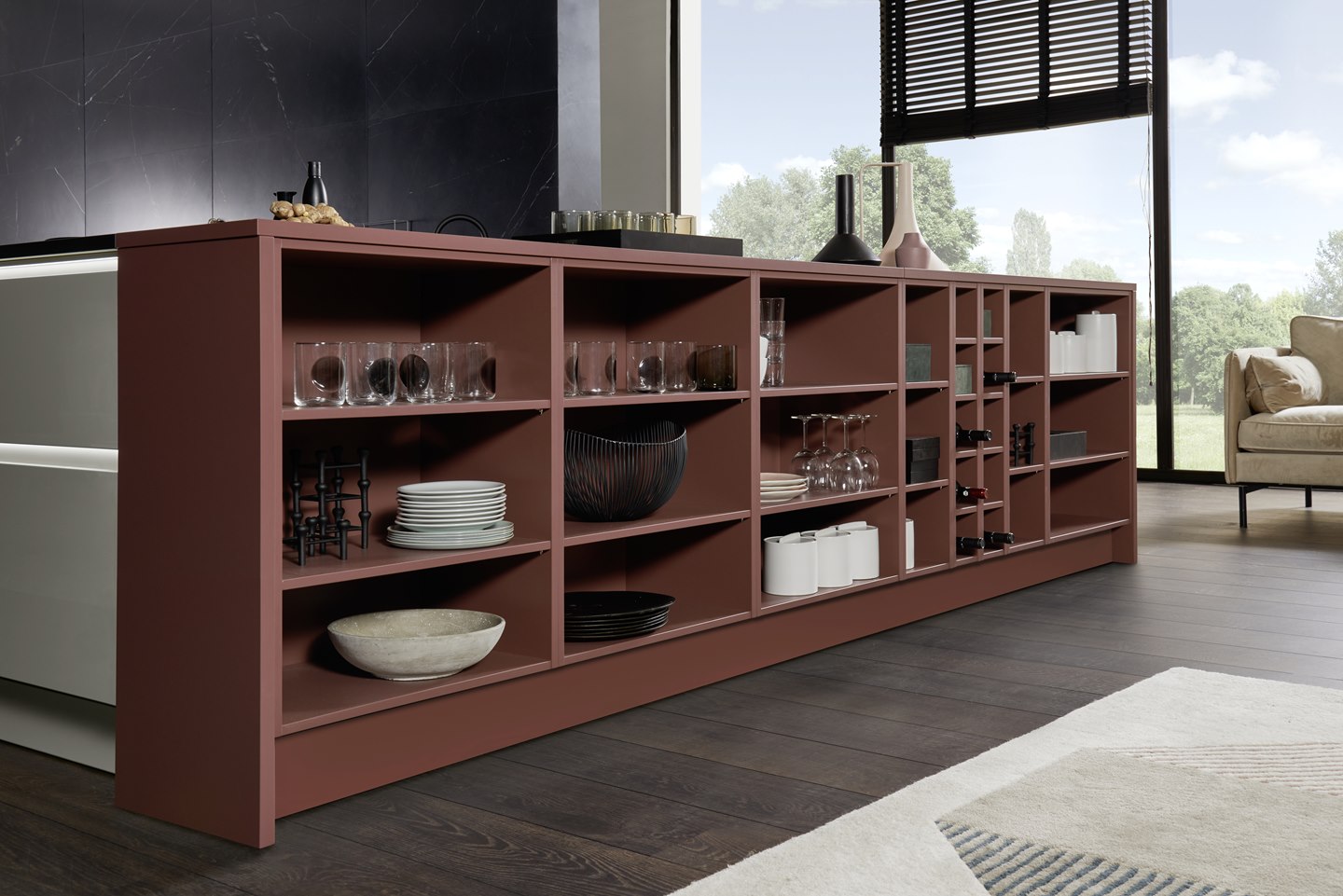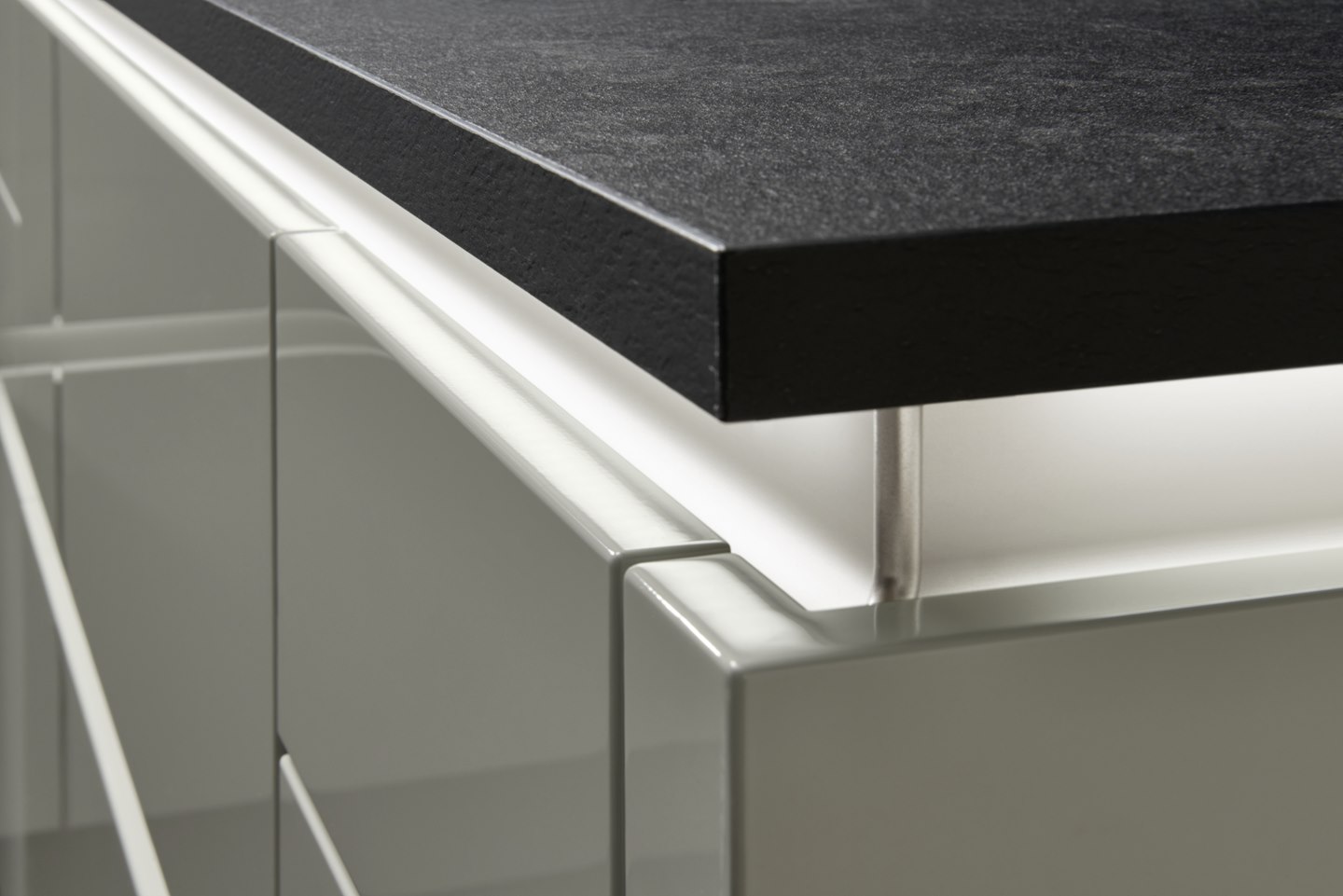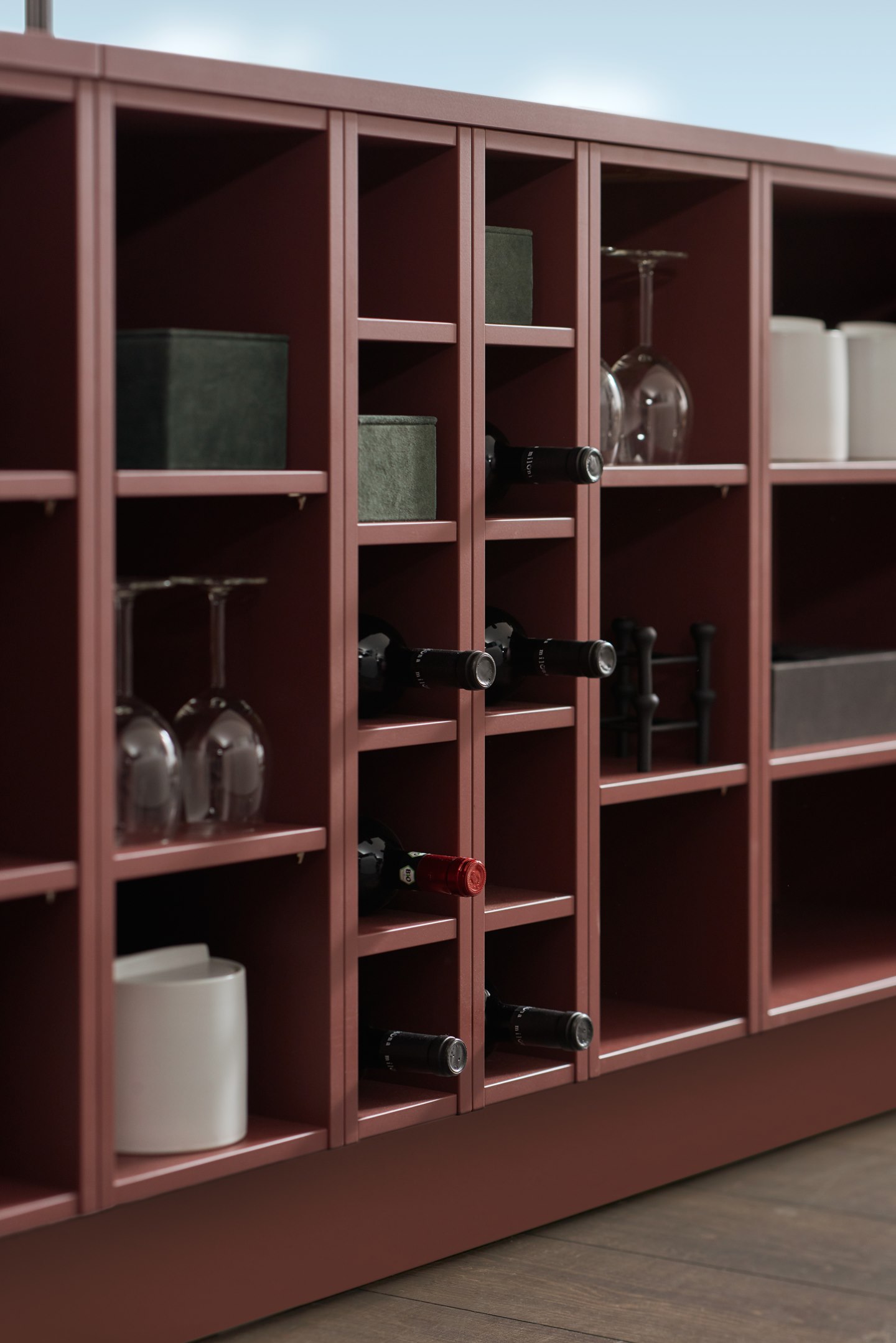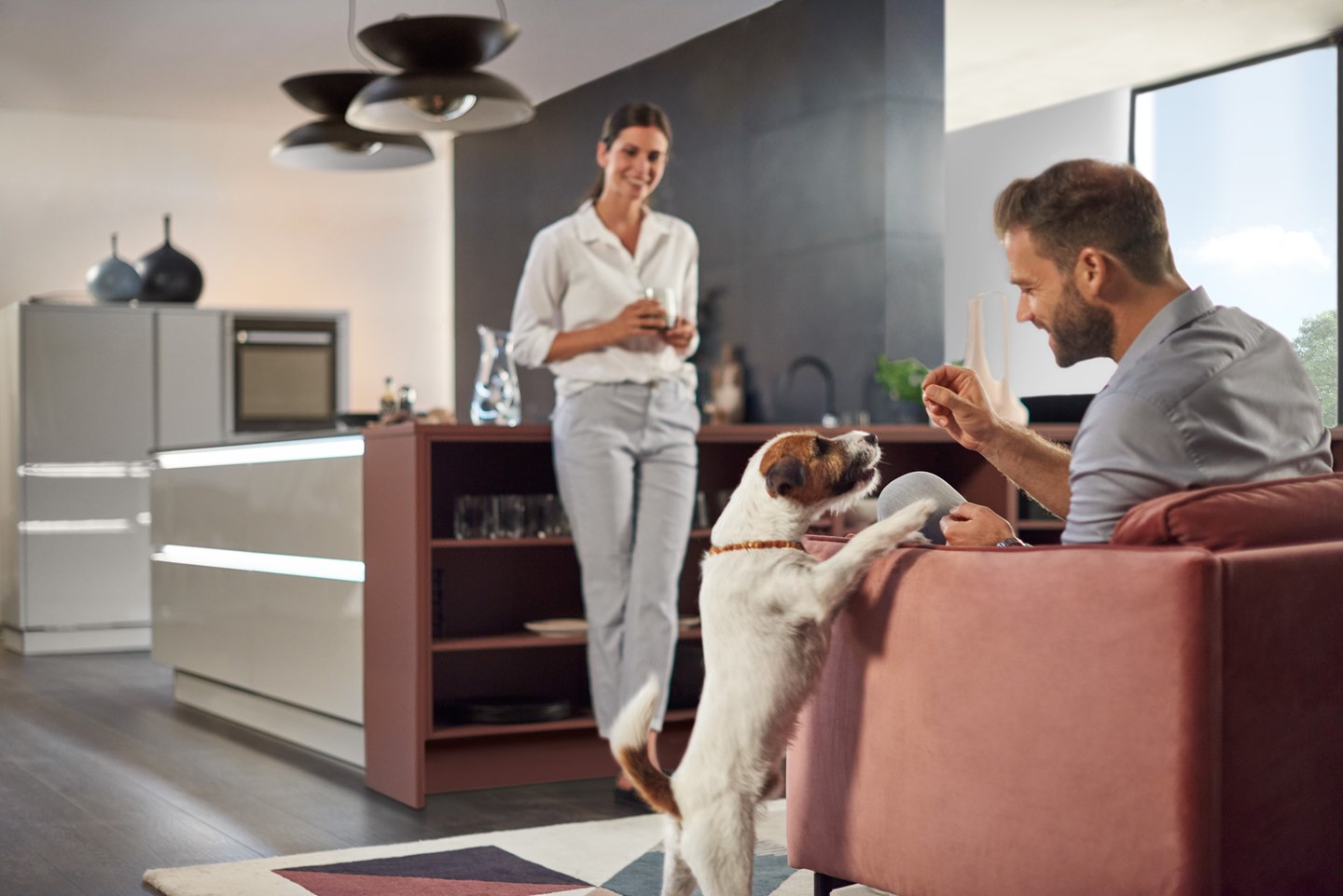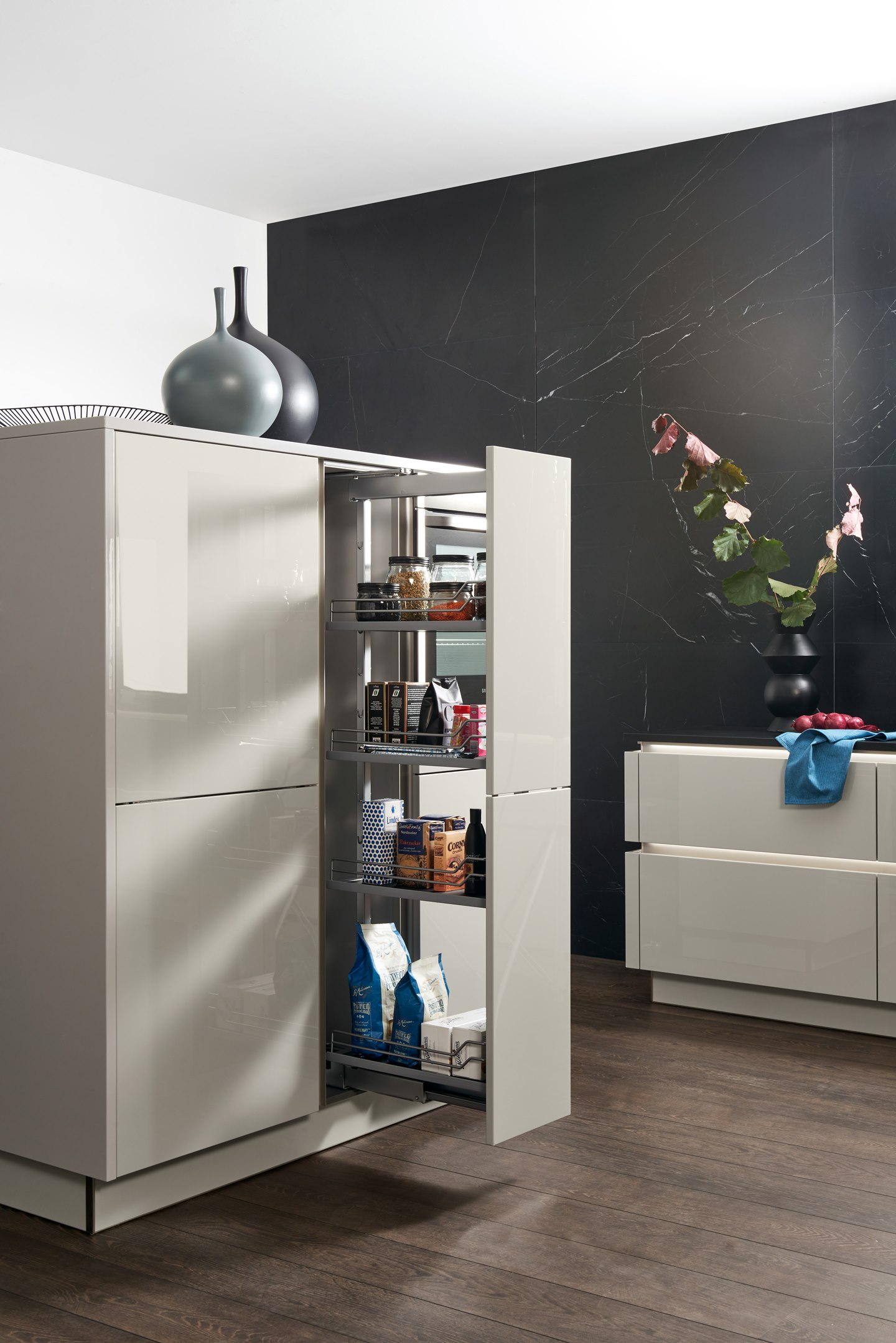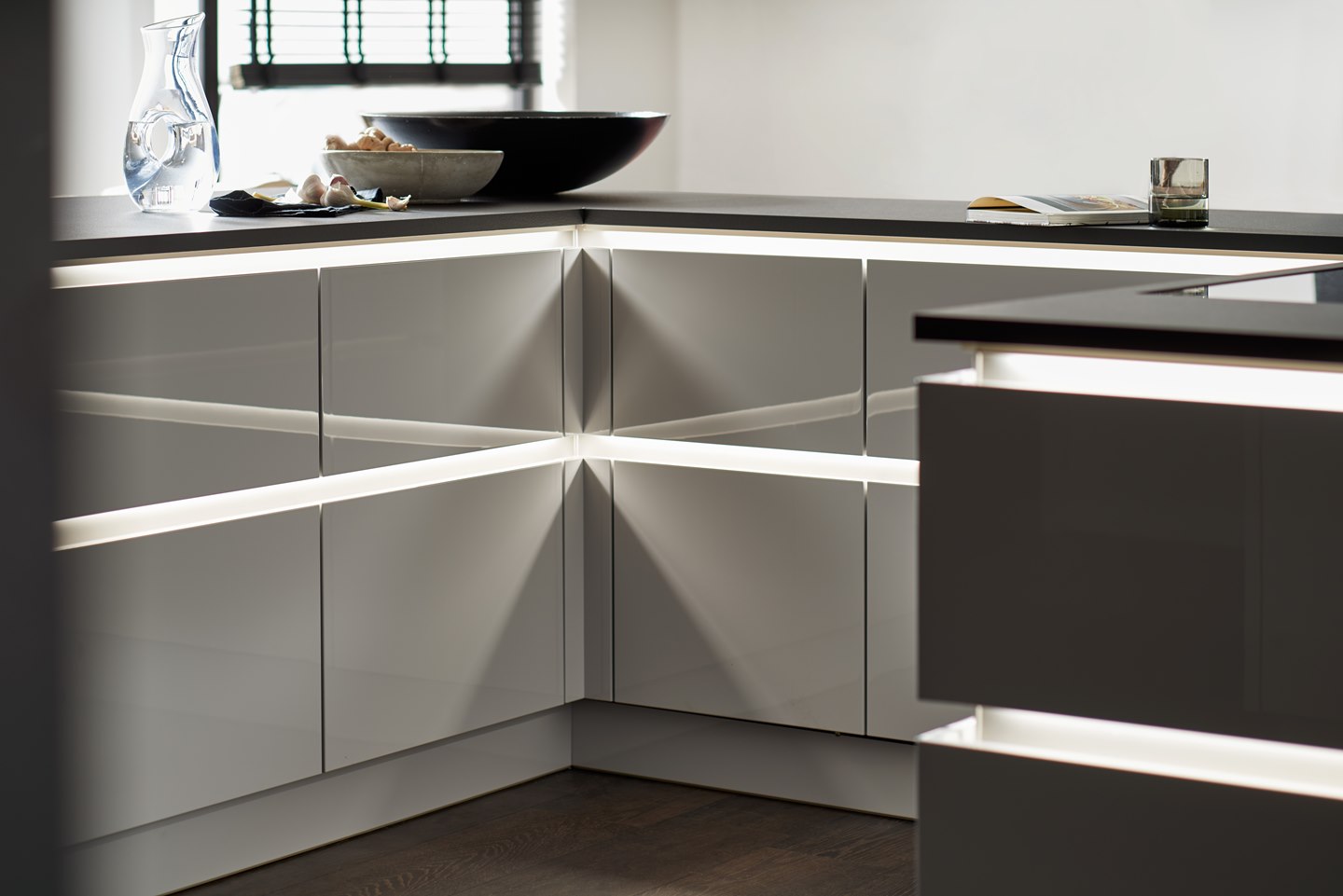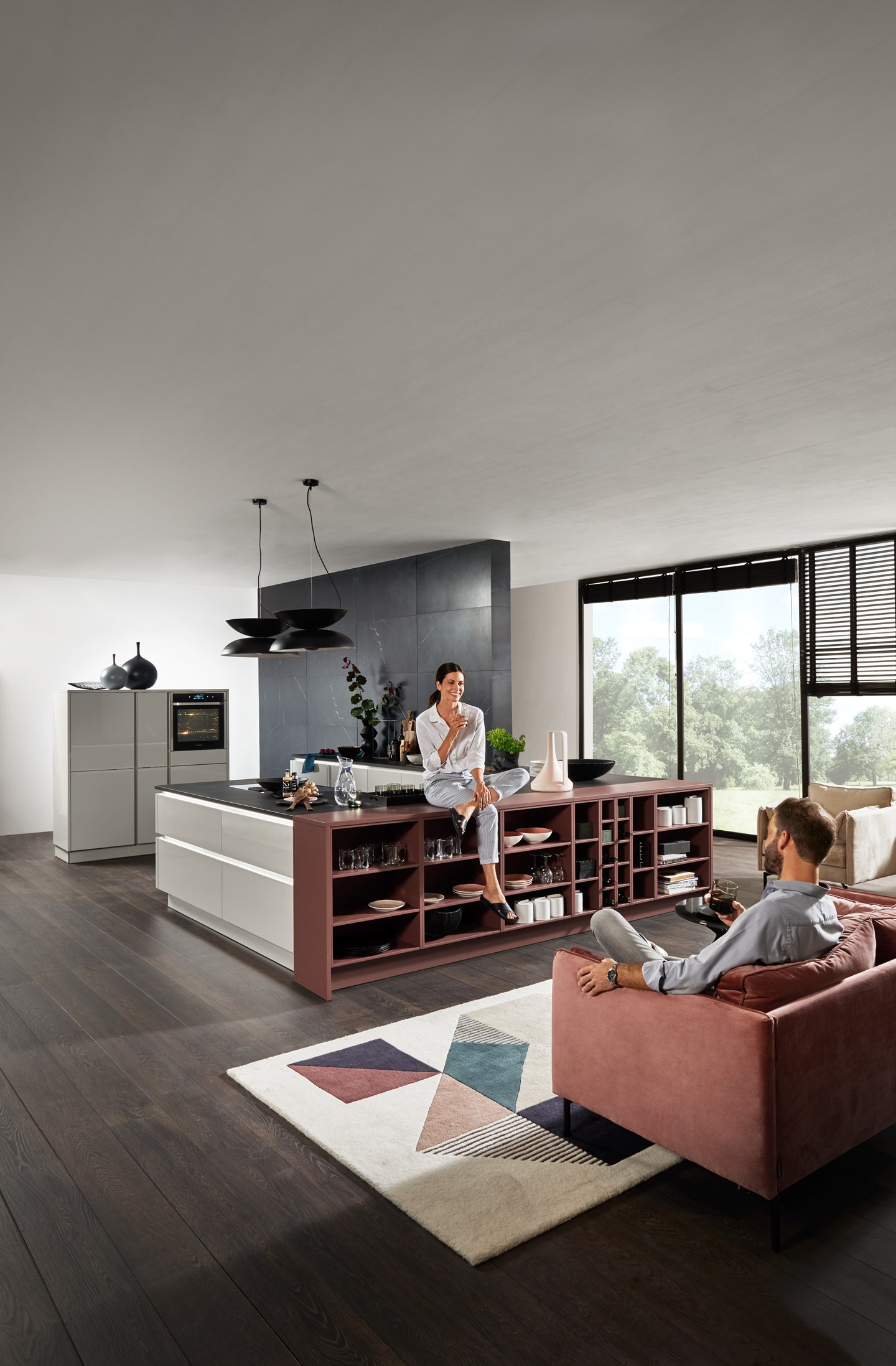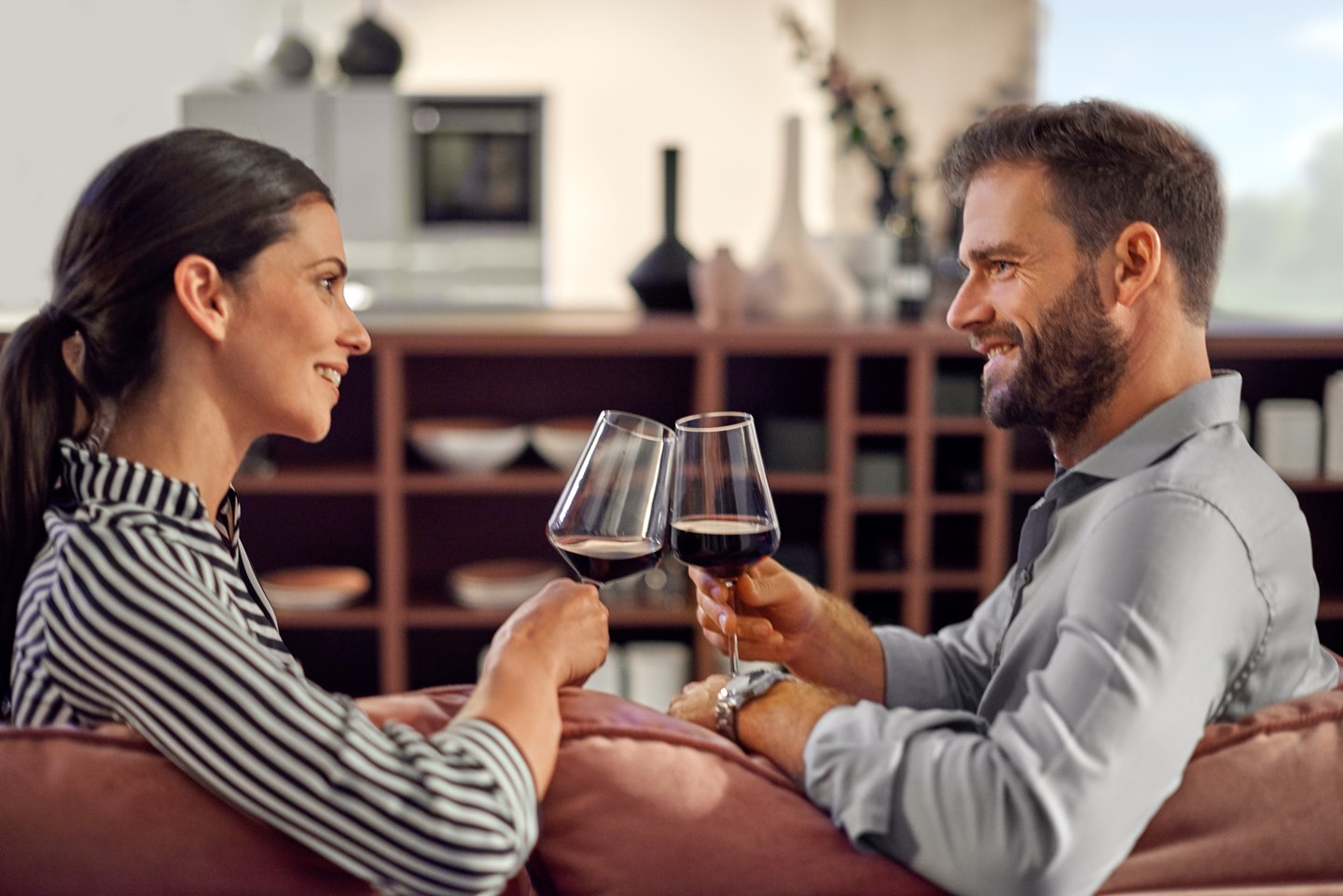 Each home is different
That's why our kitchens aren't ready-made products, but are designed for your individual needs by one of our expert trade partners: The shape, the front, the lighting fixtures and the handles – everything is designed especially for you.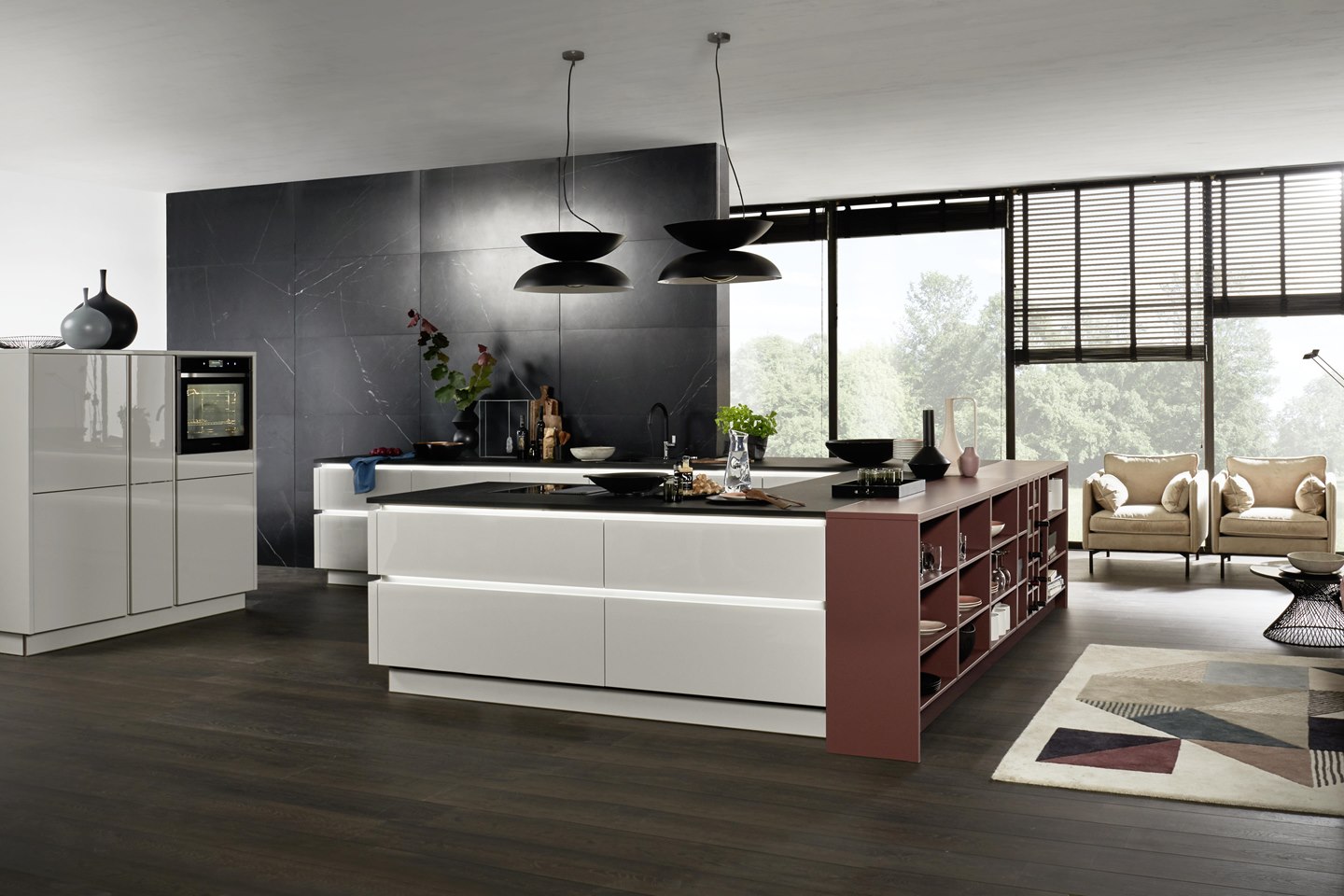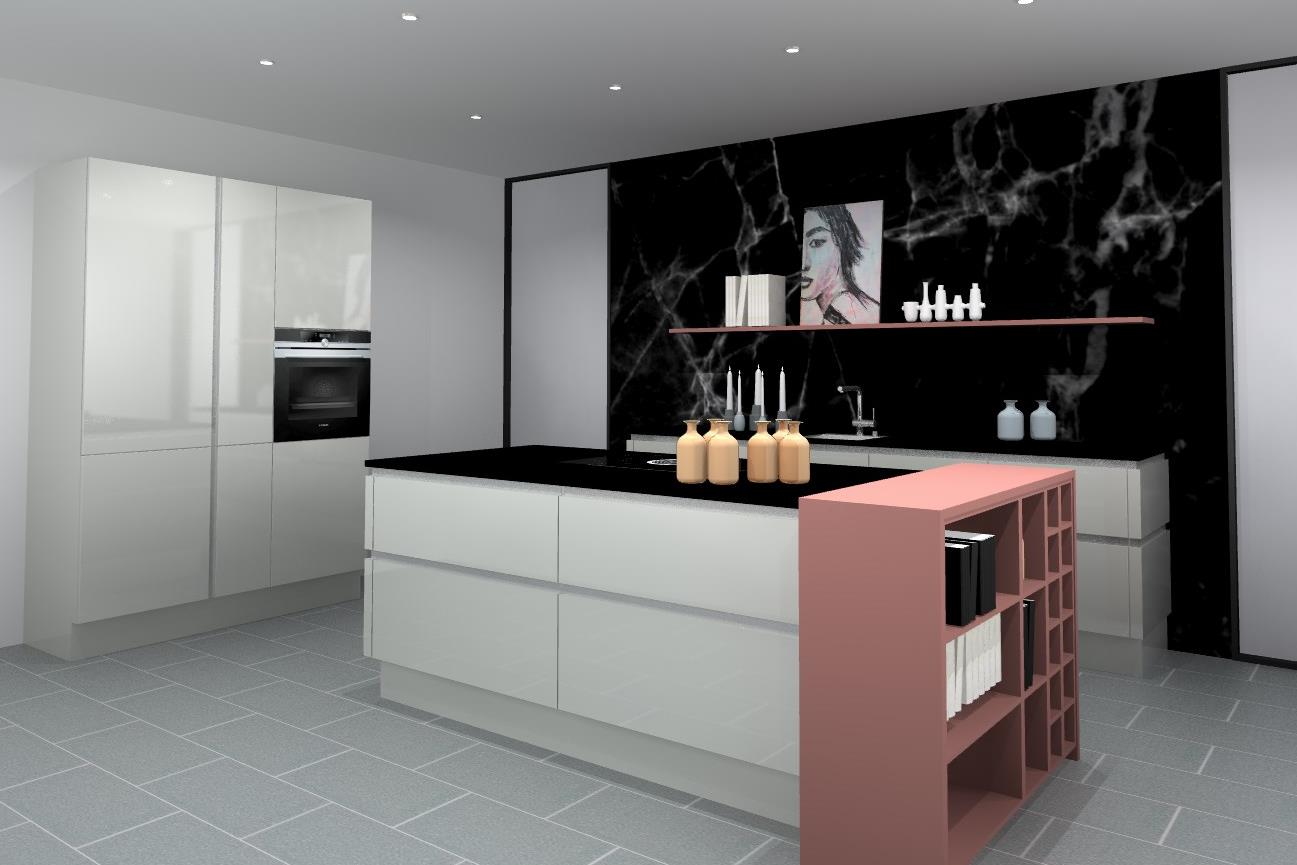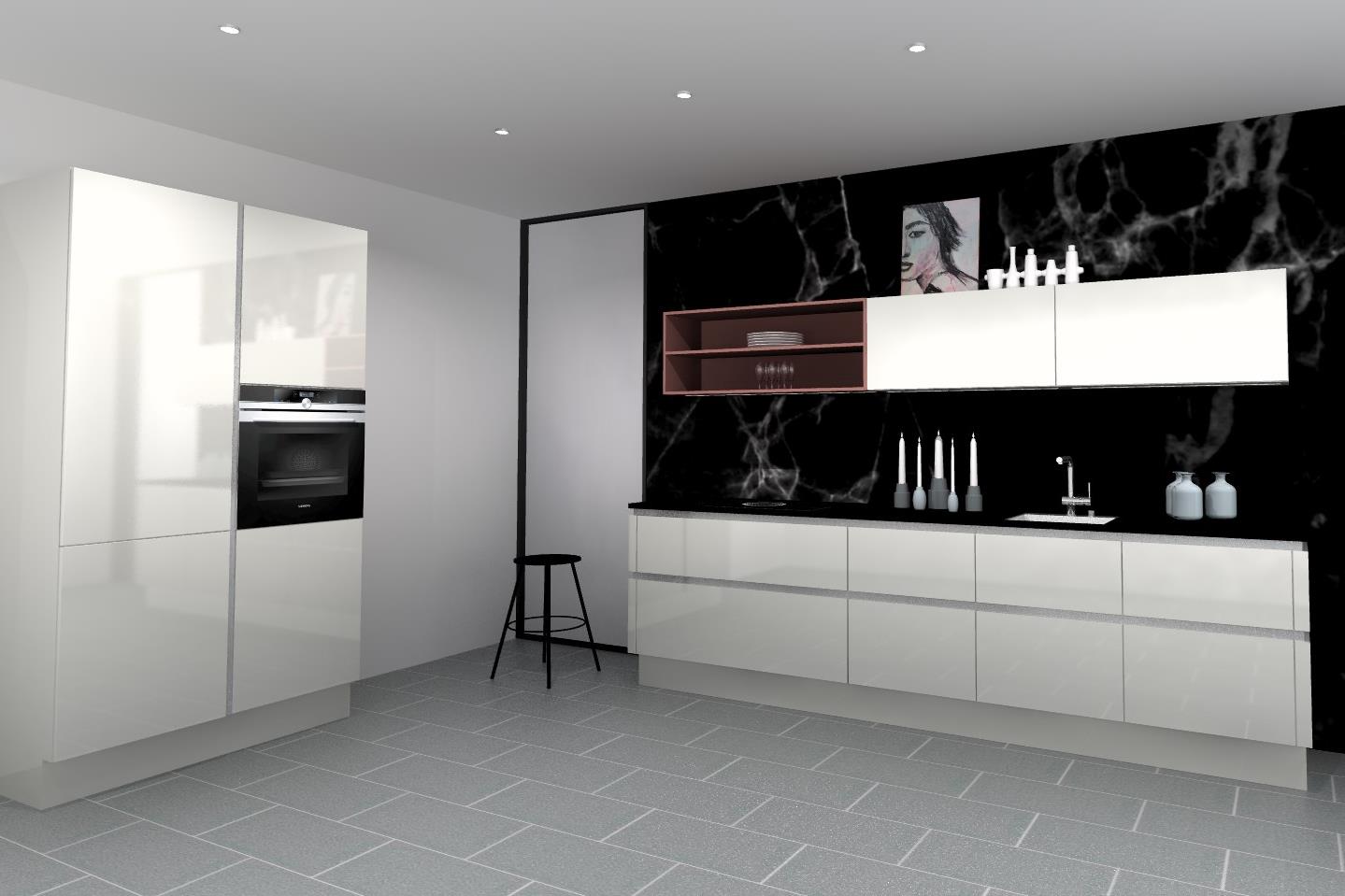 1/3
Reasons to love this planning example: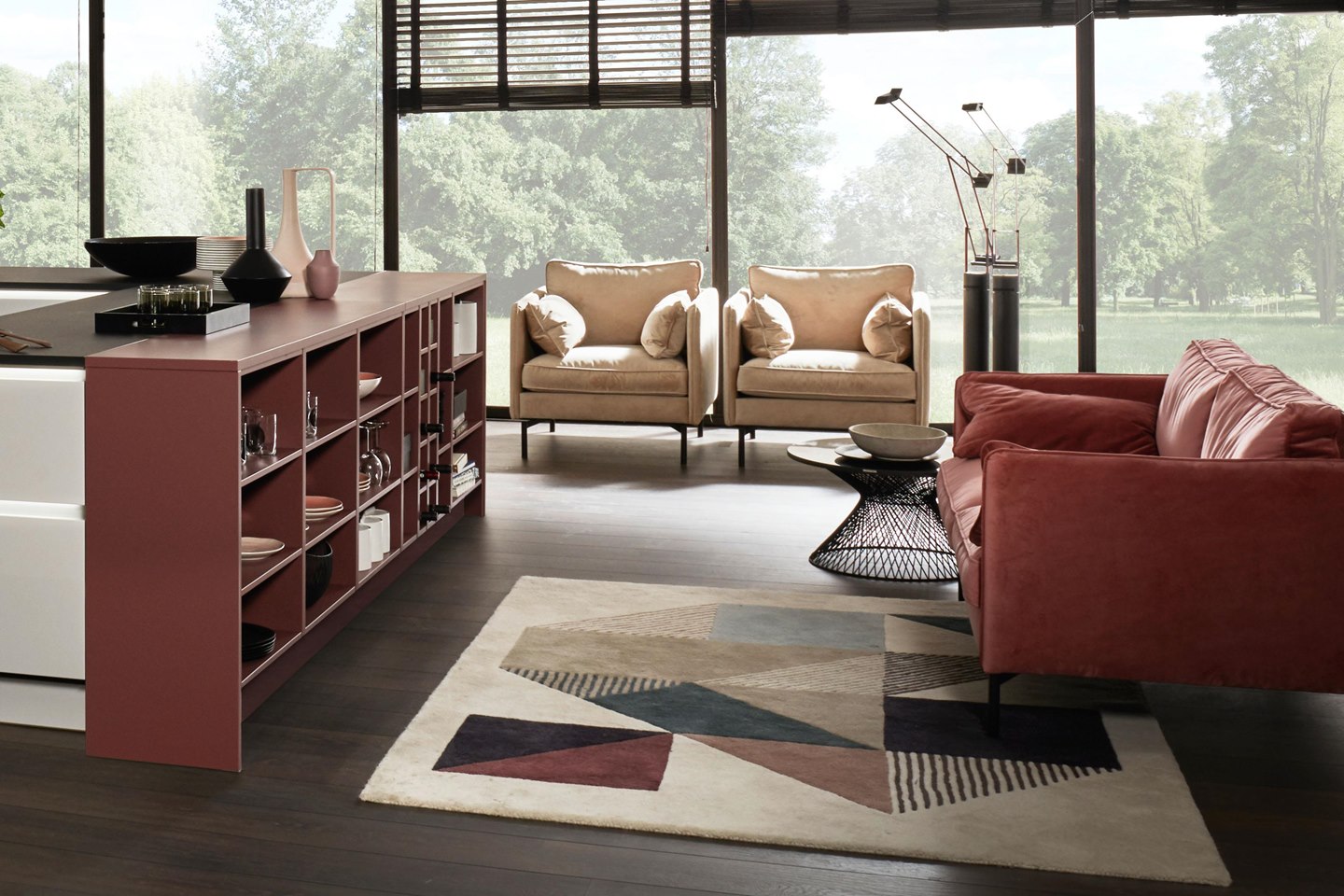 Hitting the spot: Henna red
In order to create a flowing transition from the cooking to the living area, we have integrated an open shelf unit in warm henna red in the cooking island.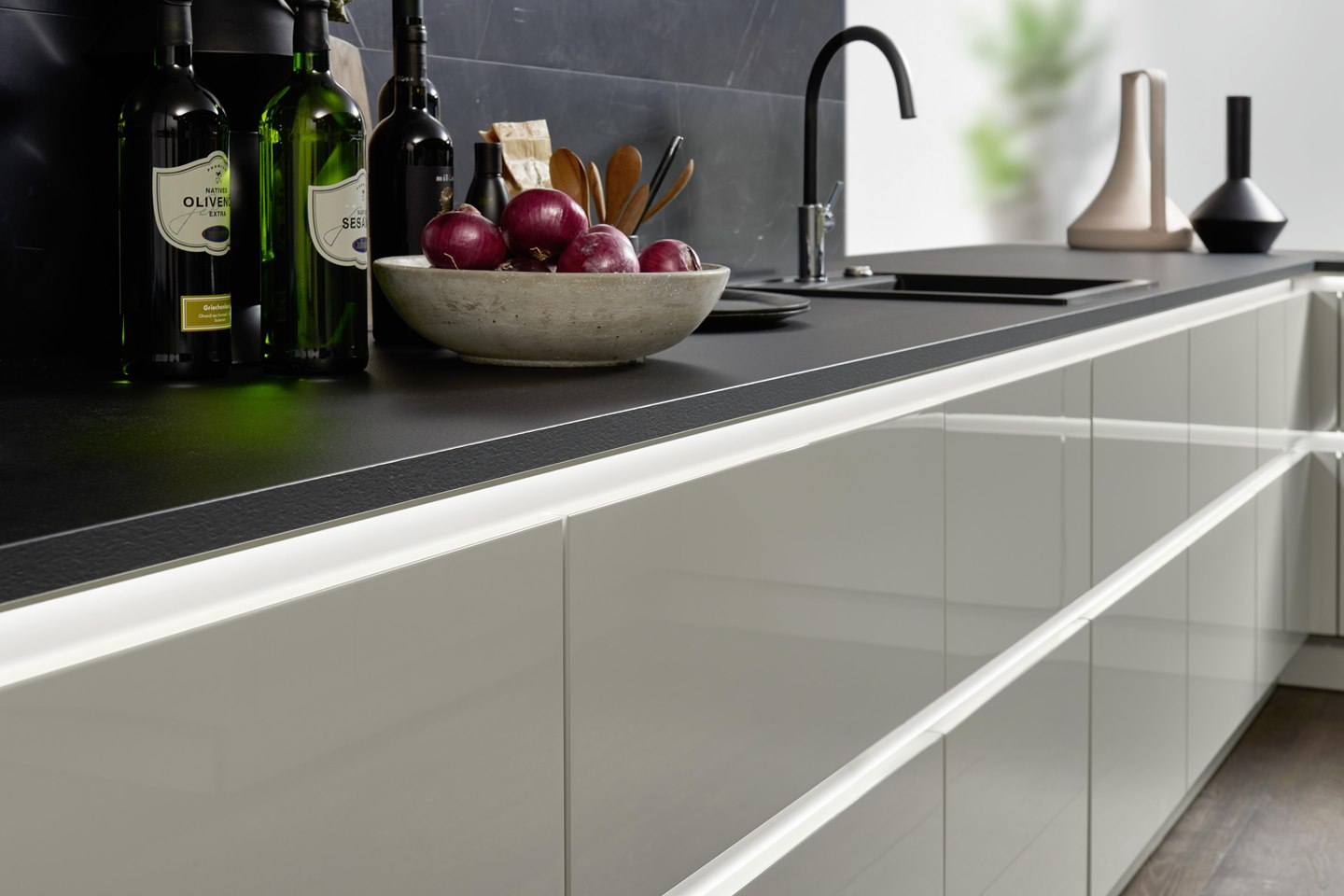 Always follow the light
The horizontal MatrixArt handle trims can be fitted with a clever lighting system. Indirect light source included!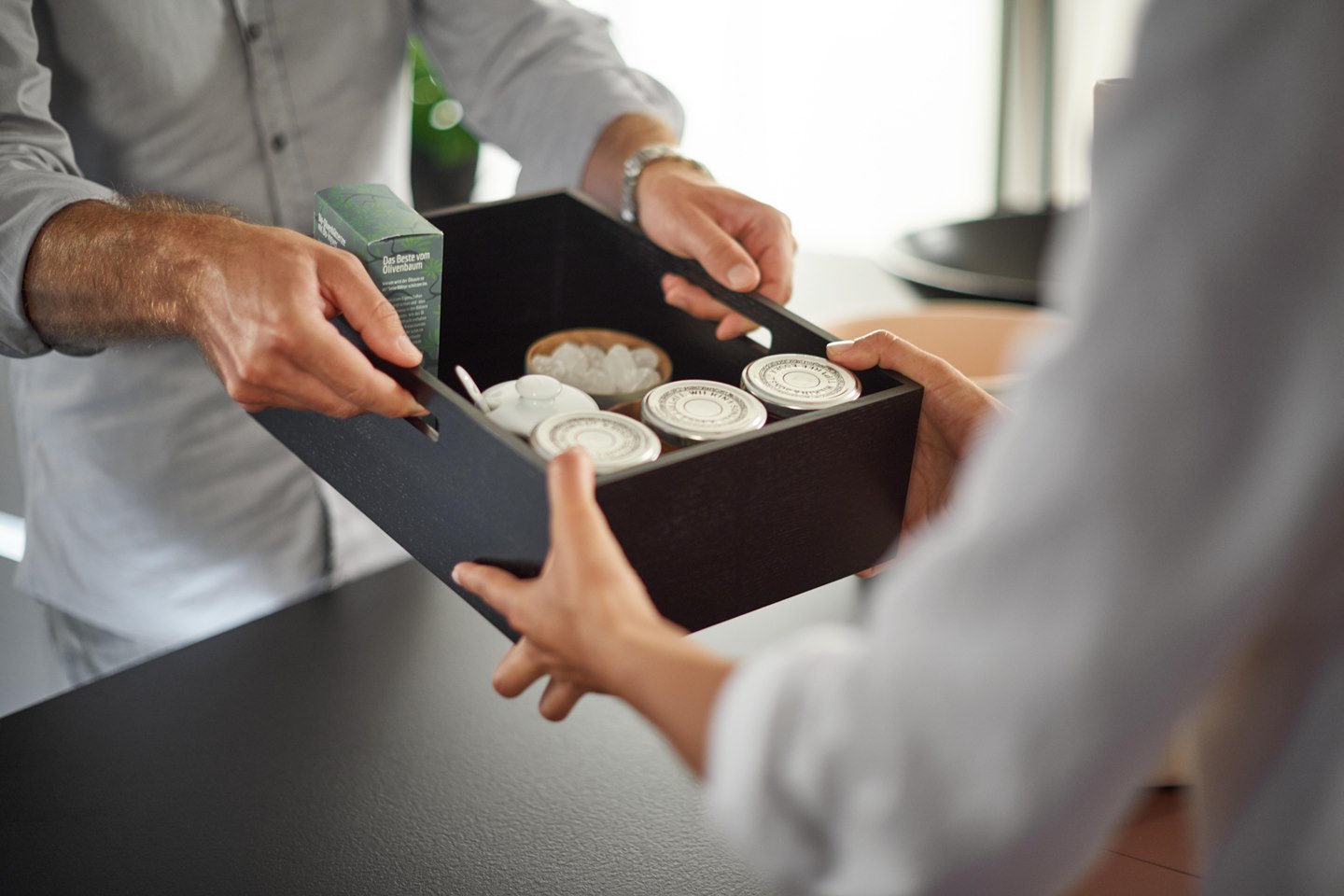 Thinking in "boxes"
Practical daily helpers: these little boxes can be used to store all sorts of little bits and pieces, and then be stored on one of the kitchen shelves or in a cupboard.