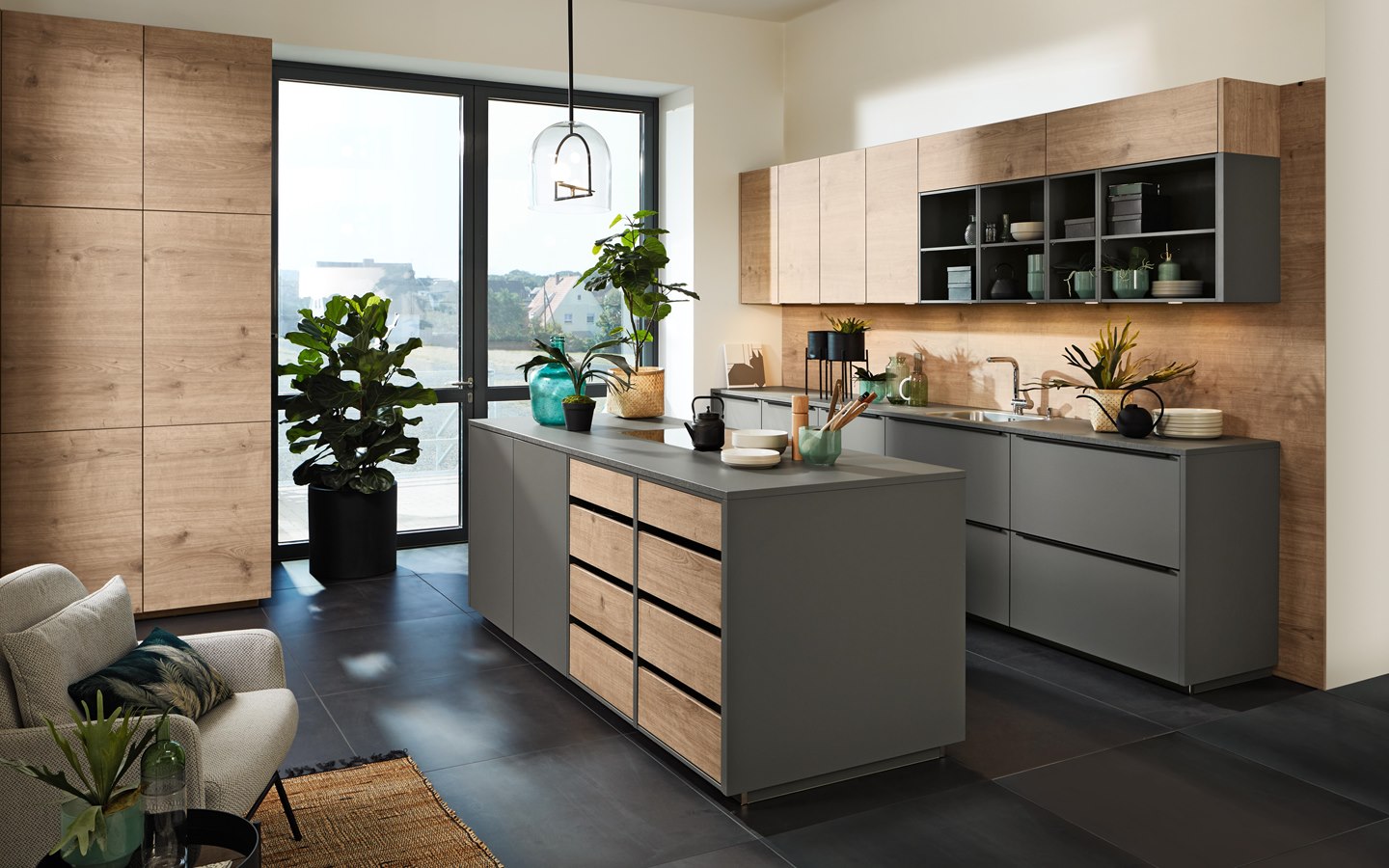 Kitchen ideas
Classic and absolutely on trend: grey kitchen
Dull and boring? Never. Grey has many facets, and we're showing you some of them in this kitchen. Worktop and fronts in quartz grey with anti-fingerprint fronts are combined with a wood decor in holm oak – our all-time favourite.
Each home is different
That's why our kitchens aren't ready-made products, but are designed for your individual needs by one of our expert trade partners: The shape, the front, the lighting fixtures and the handles – everything is designed especially for you.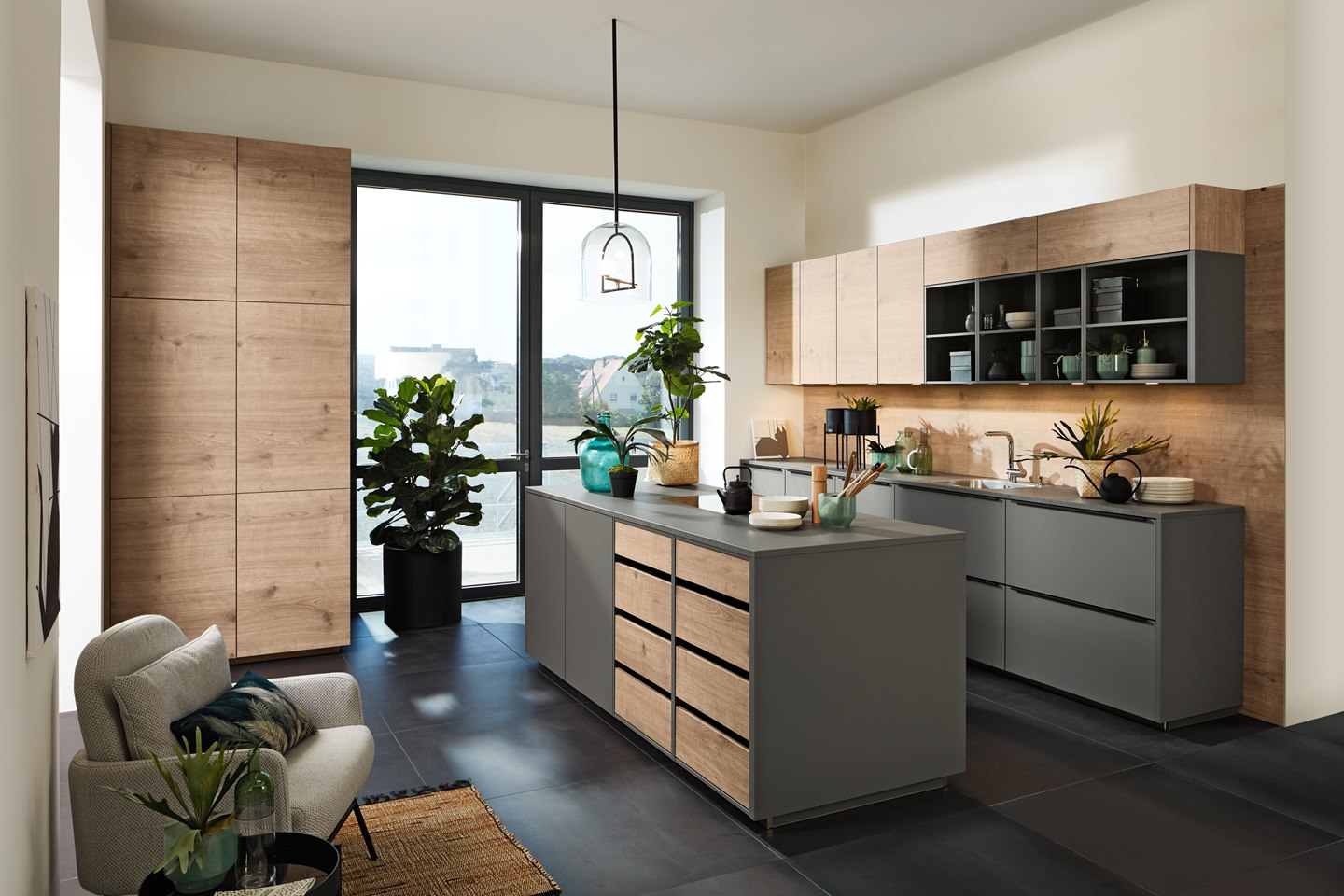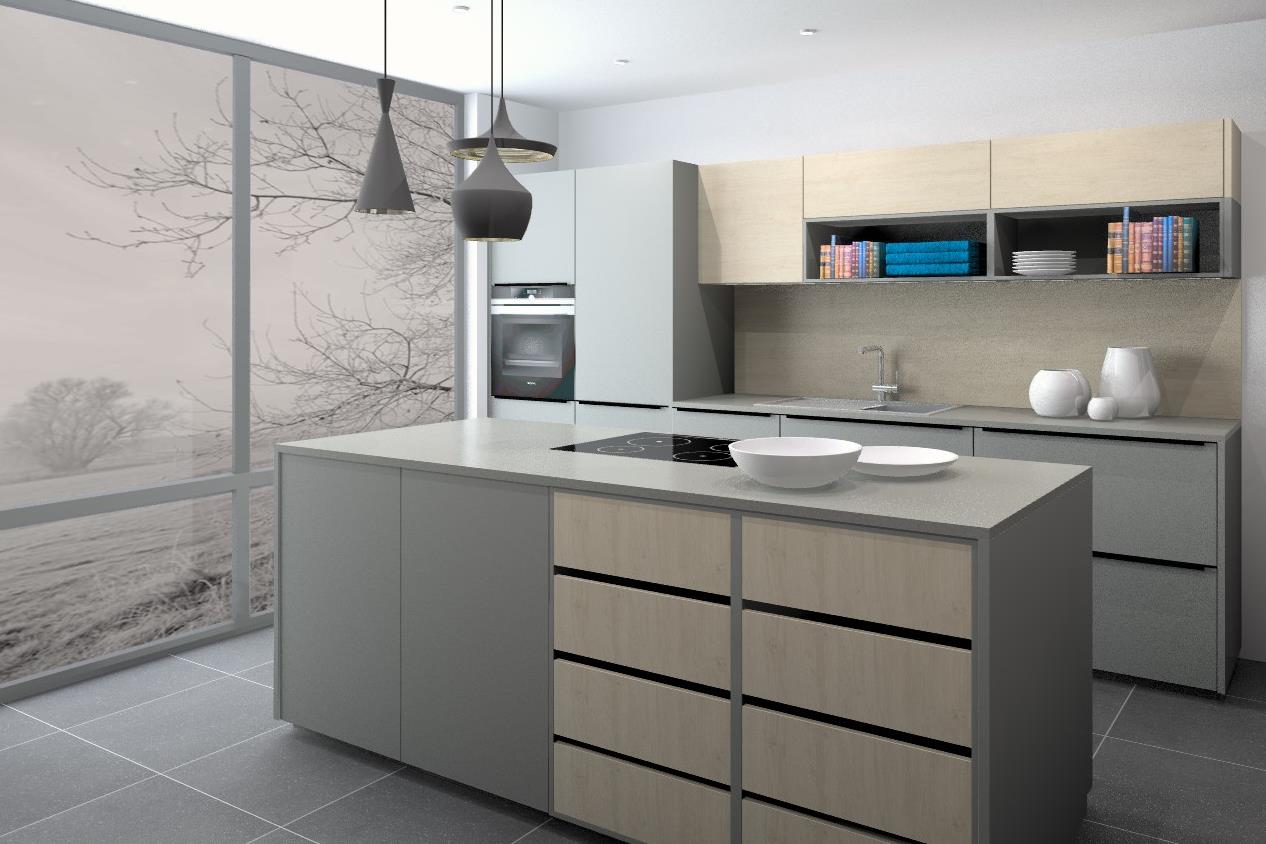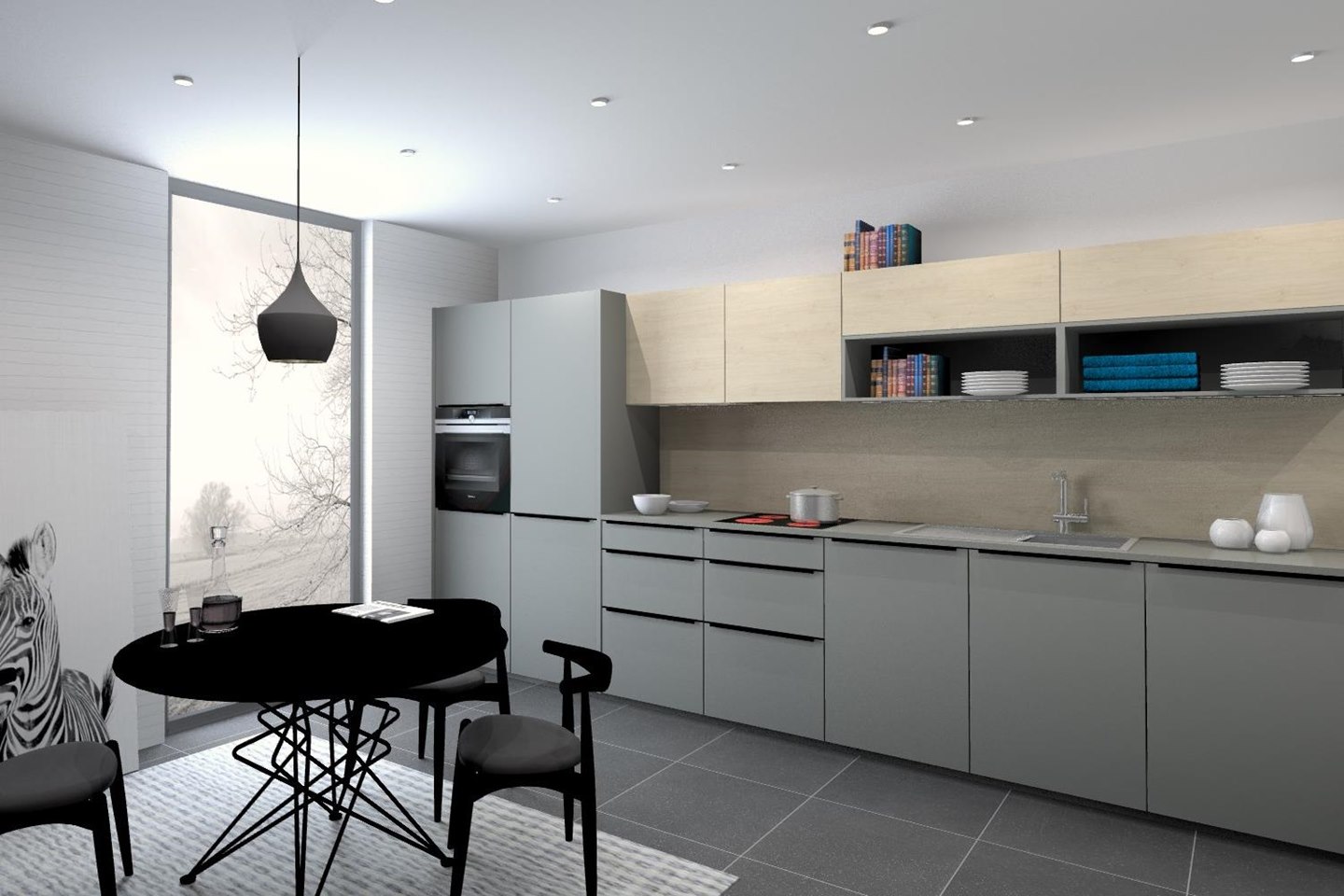 1/3
Reasons to love this planning example: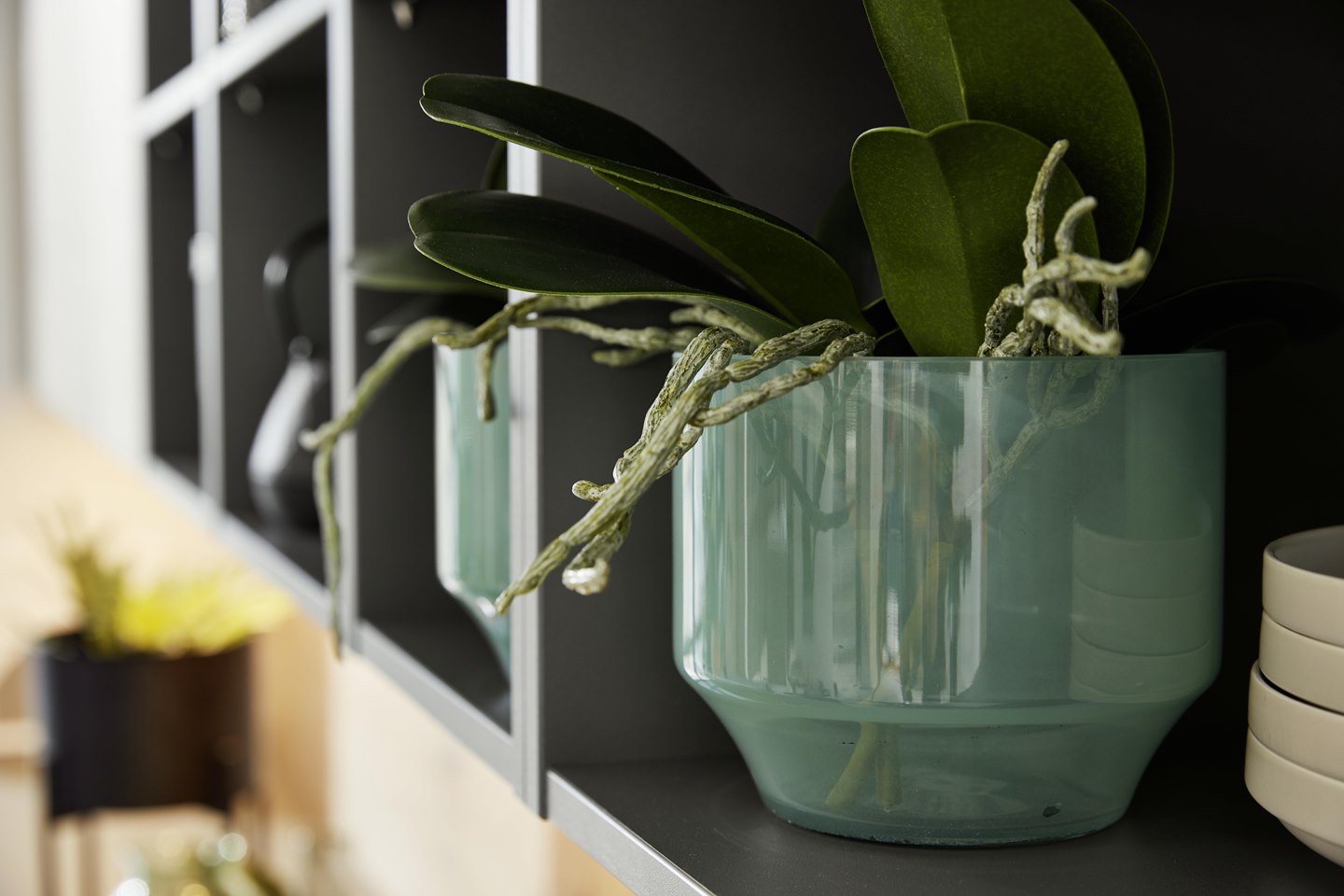 Favourite place for favourite things
Your personal favourite items and plants will bring cosiness into your kitchen. And they are seen at their very best when displayed on open shelves.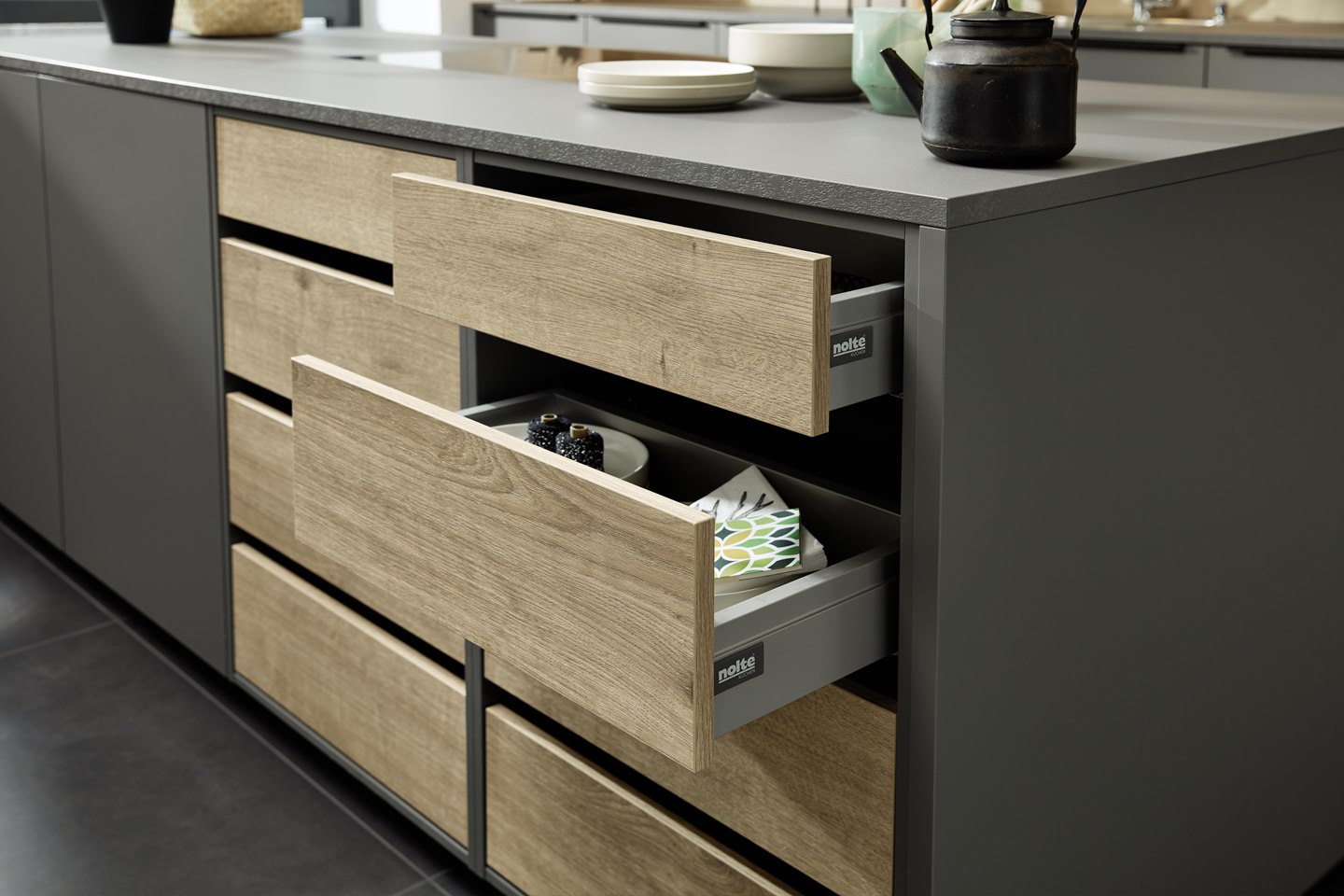 Everything stored away
The holm oak pull-outs that we have integrated in the base panel shelf unit of the cooking island provide more lightness and storage space.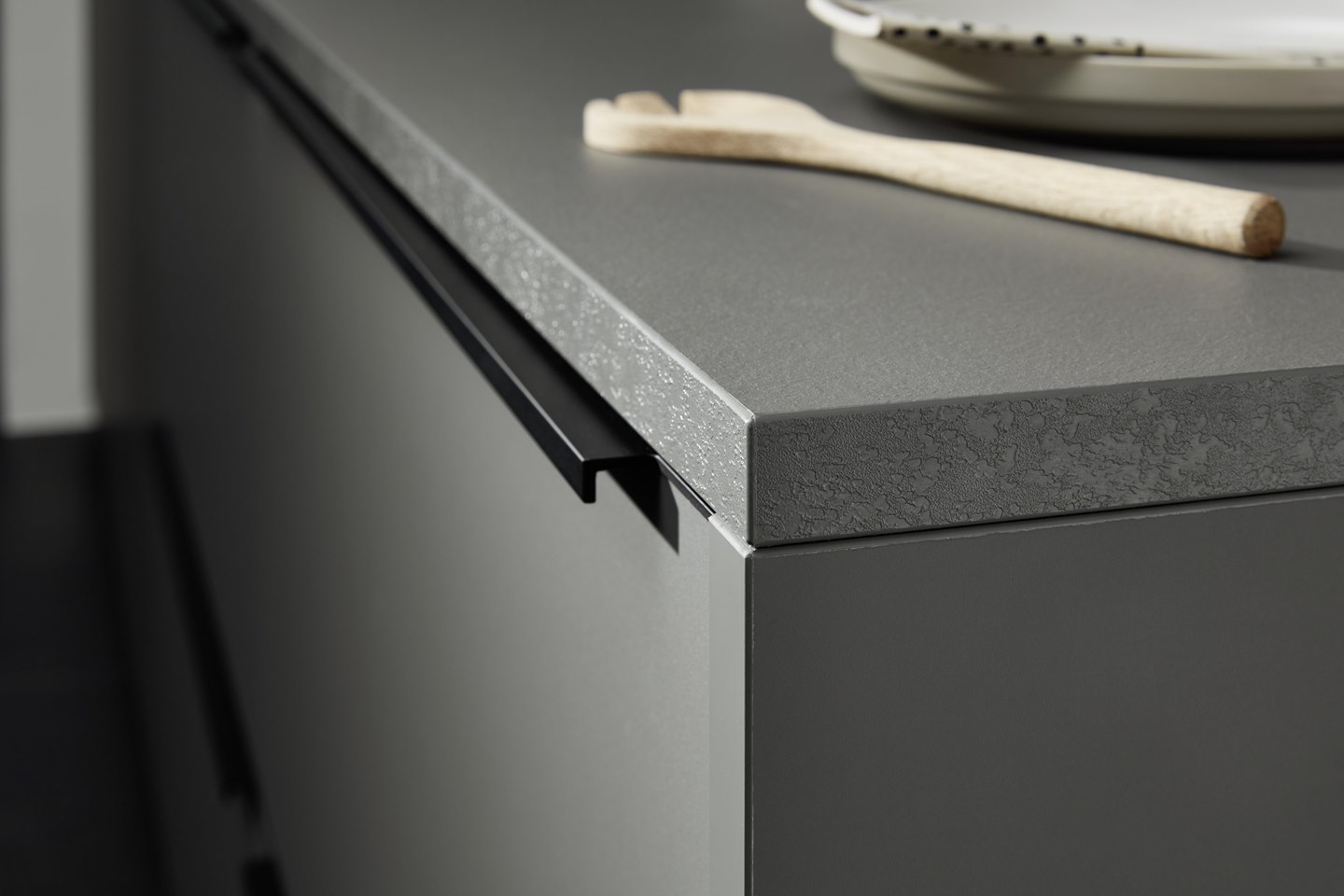 Please do touch
Handles in black in a clear line are a perfect match for the quartz grey of the fronts. And best of all: thanks to the anti-fingerprint surface finish, the decor always looks immaculate and is easy to keep clean.