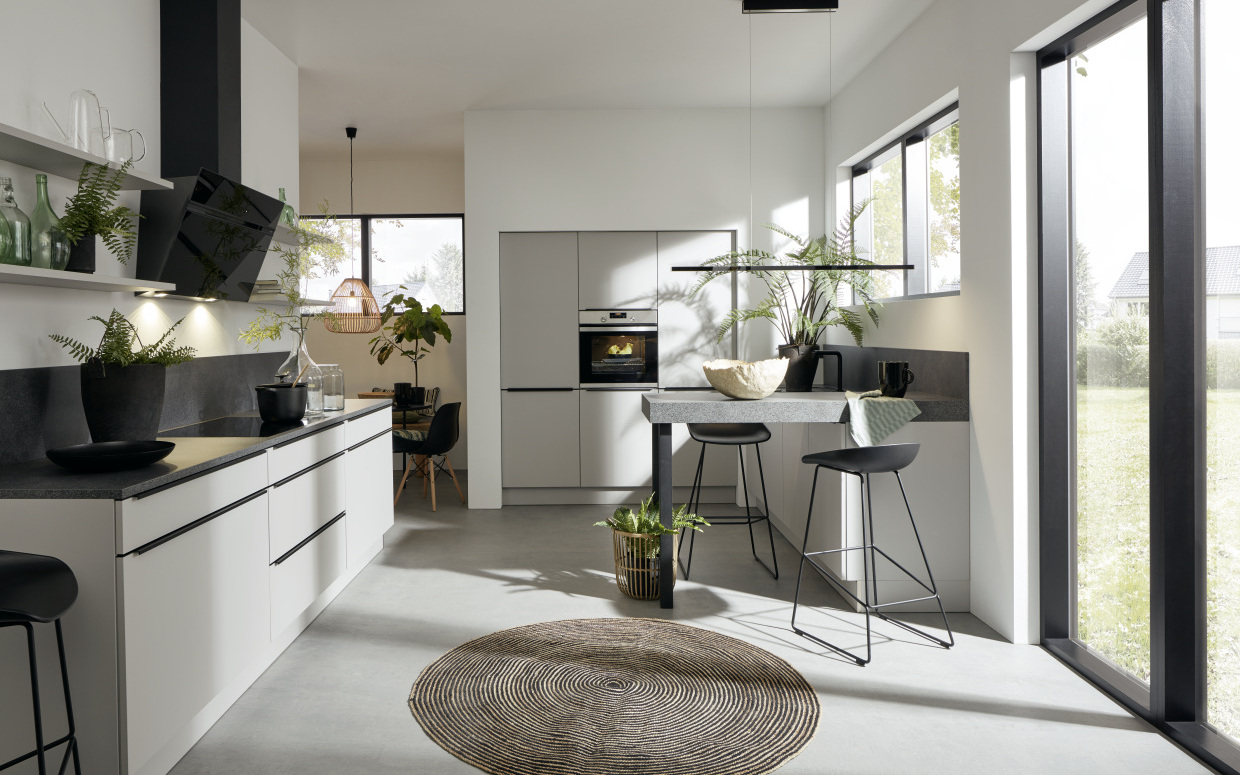 Kitchen ideas
The art of designing a timeless kitchen
Dark natural stone, light grey fronts and minimalistic handles give this kitchen a timeless elegance. Then there are other details such as the flush-mounted sink and a unit integrated in the wall for electrical appliances and storage. And with the addition of a small bar counter, you will create a room that you won't want to leave in a hurry.
Take a closer look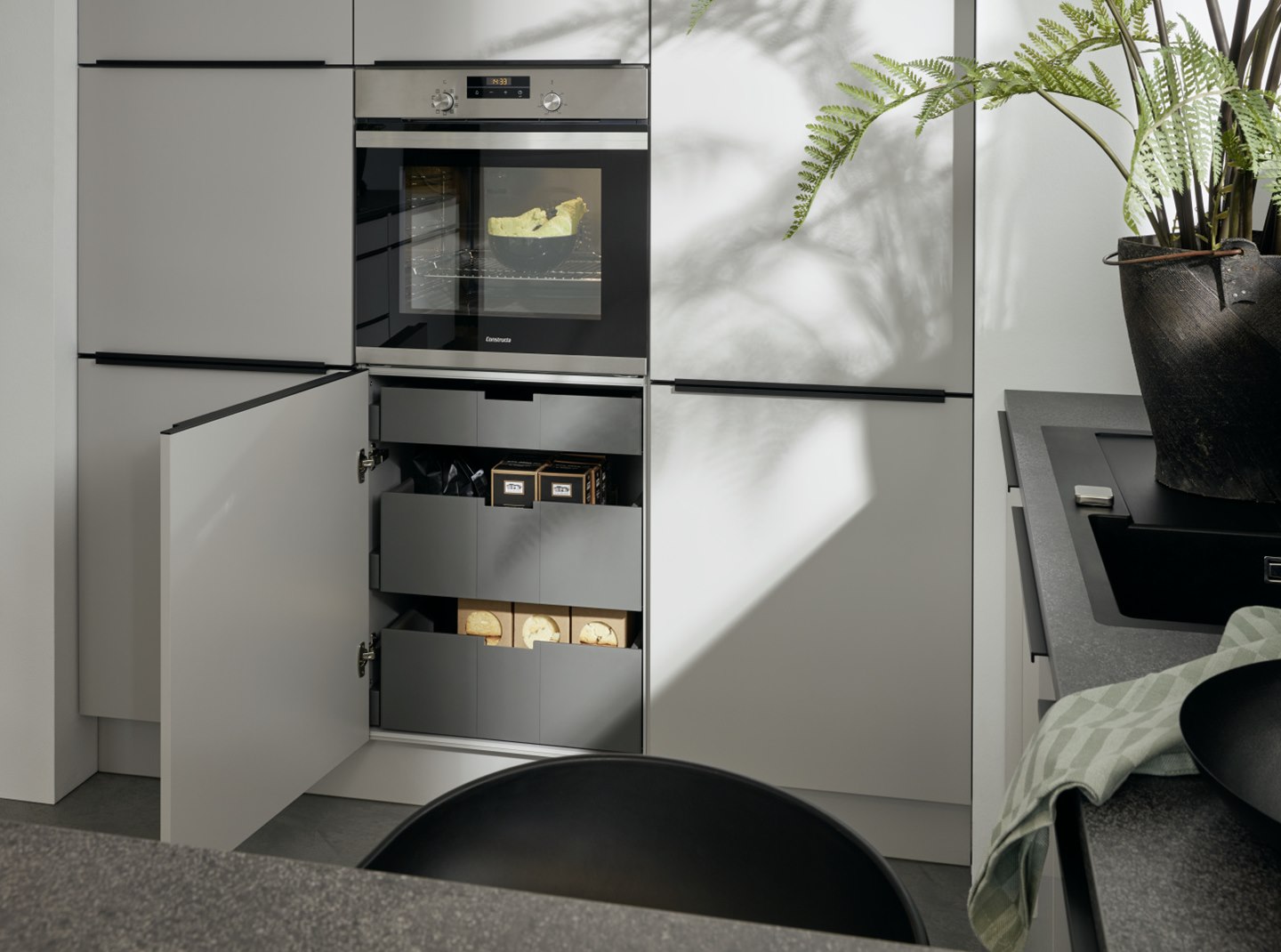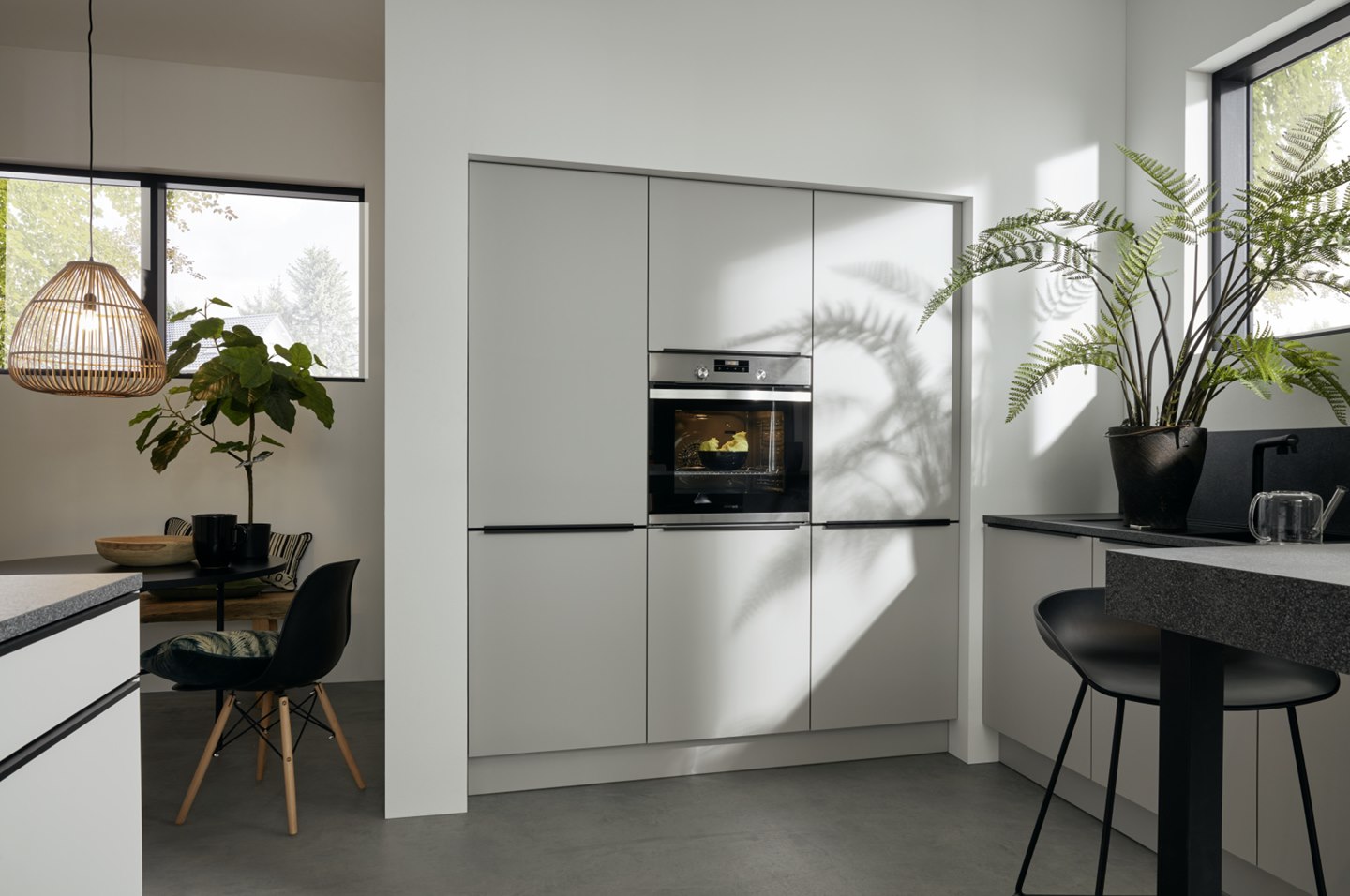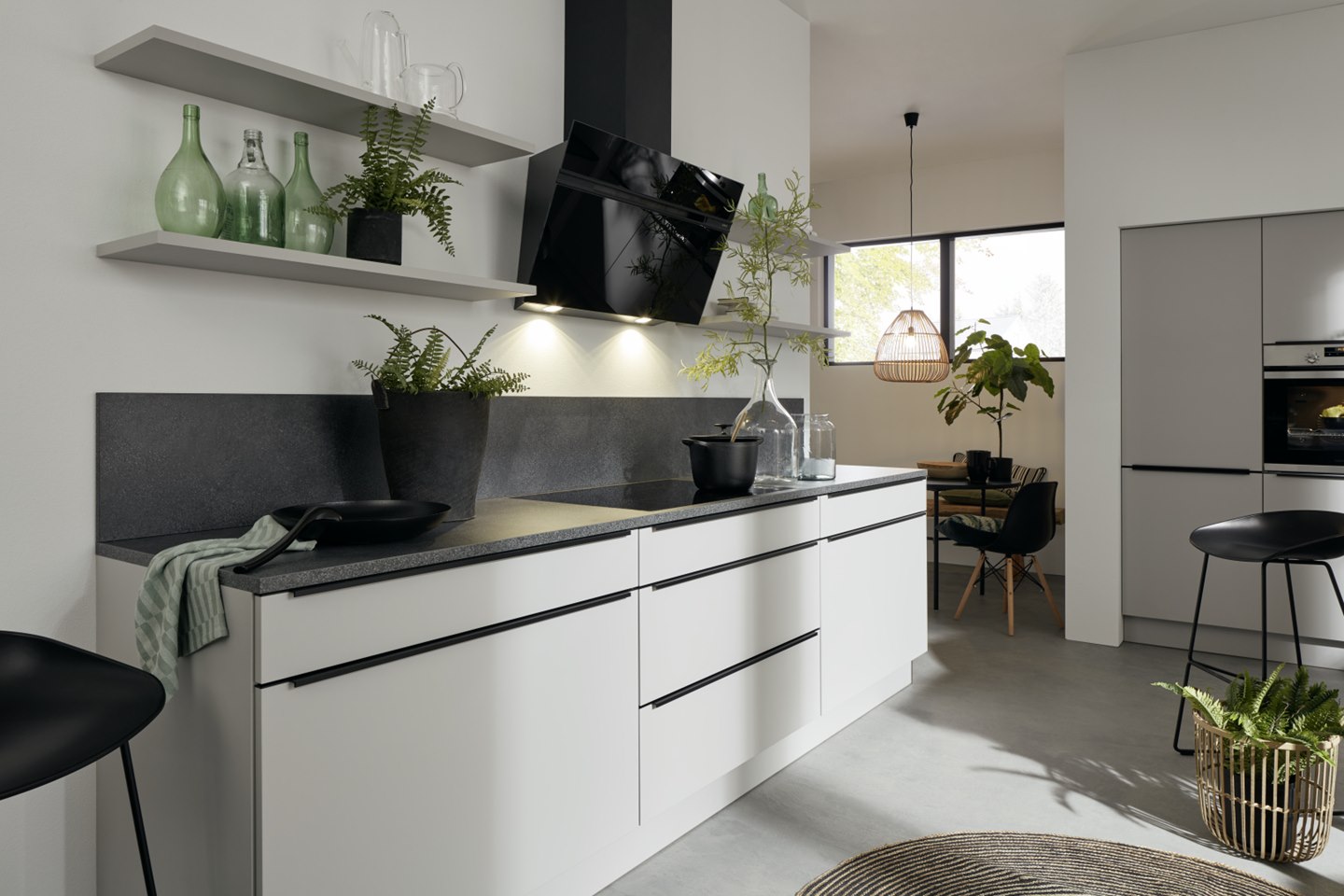 Reasons to love this planning example: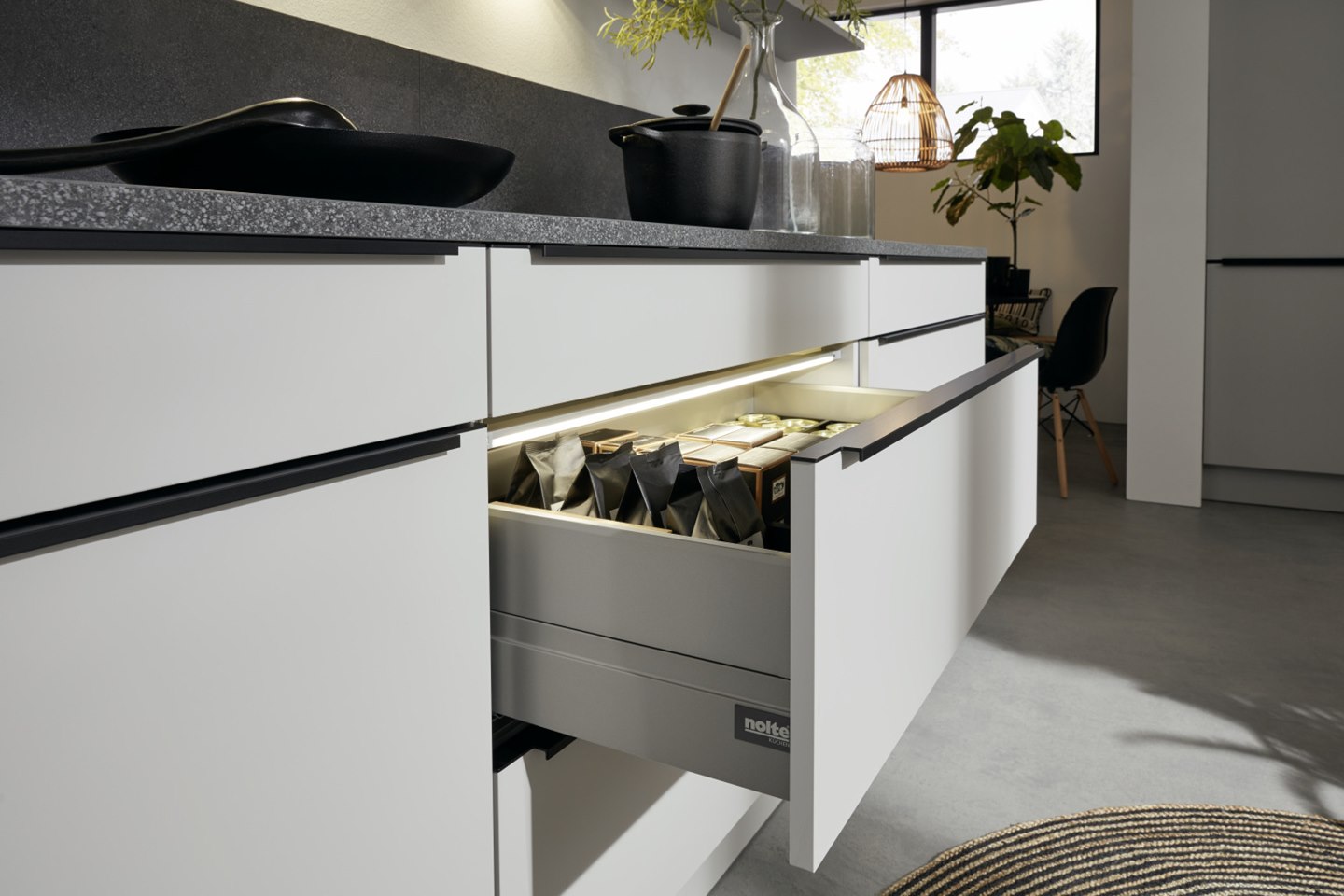 Every level is well lit
How often have you hunted for something in the darkest recesses of a drawer? Put an end to that with interior lighting.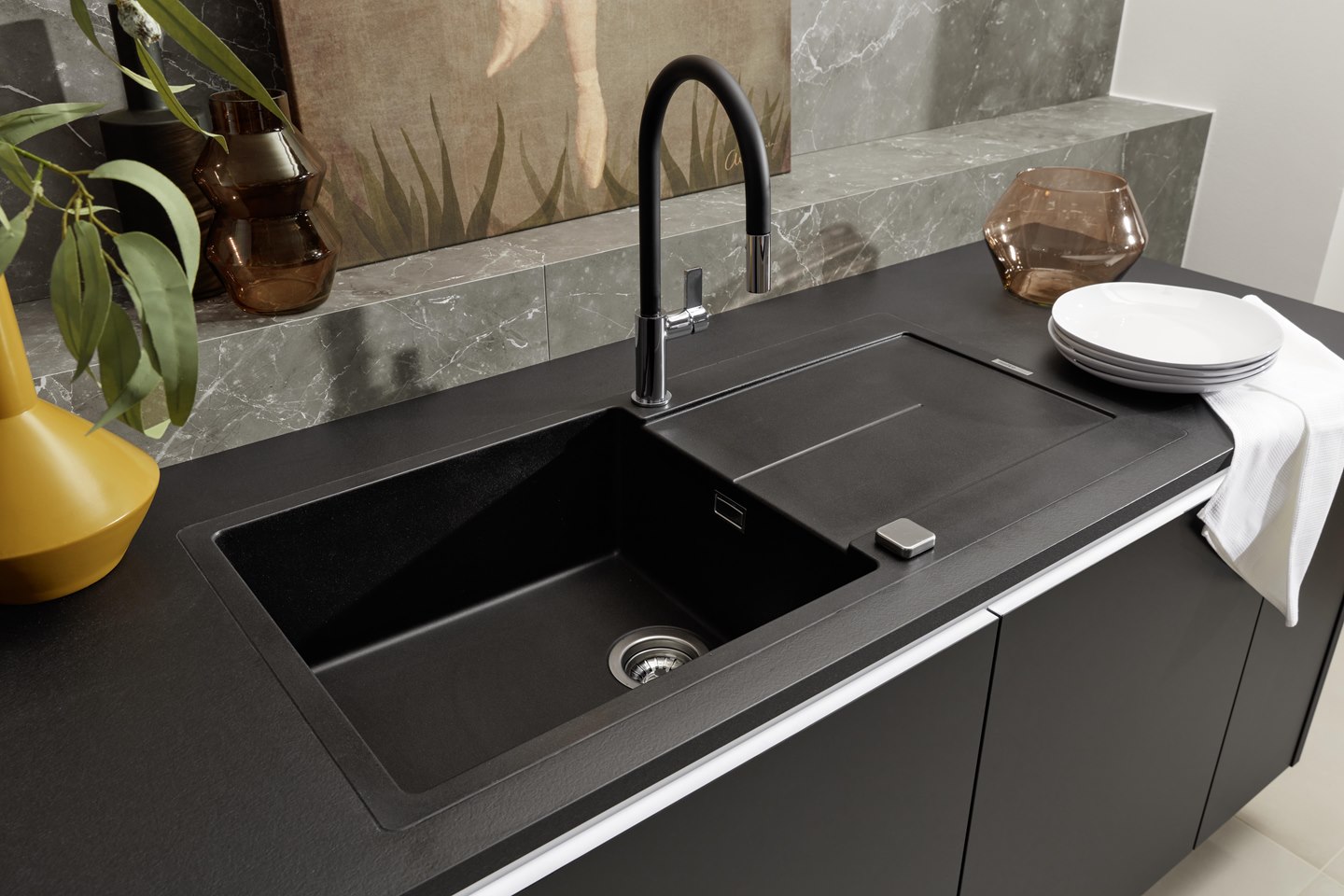 Well integrated: flush-fit sink
How elegant can a sink be? This granite sink is flush fit into the worktop, and blends beautifully with the design.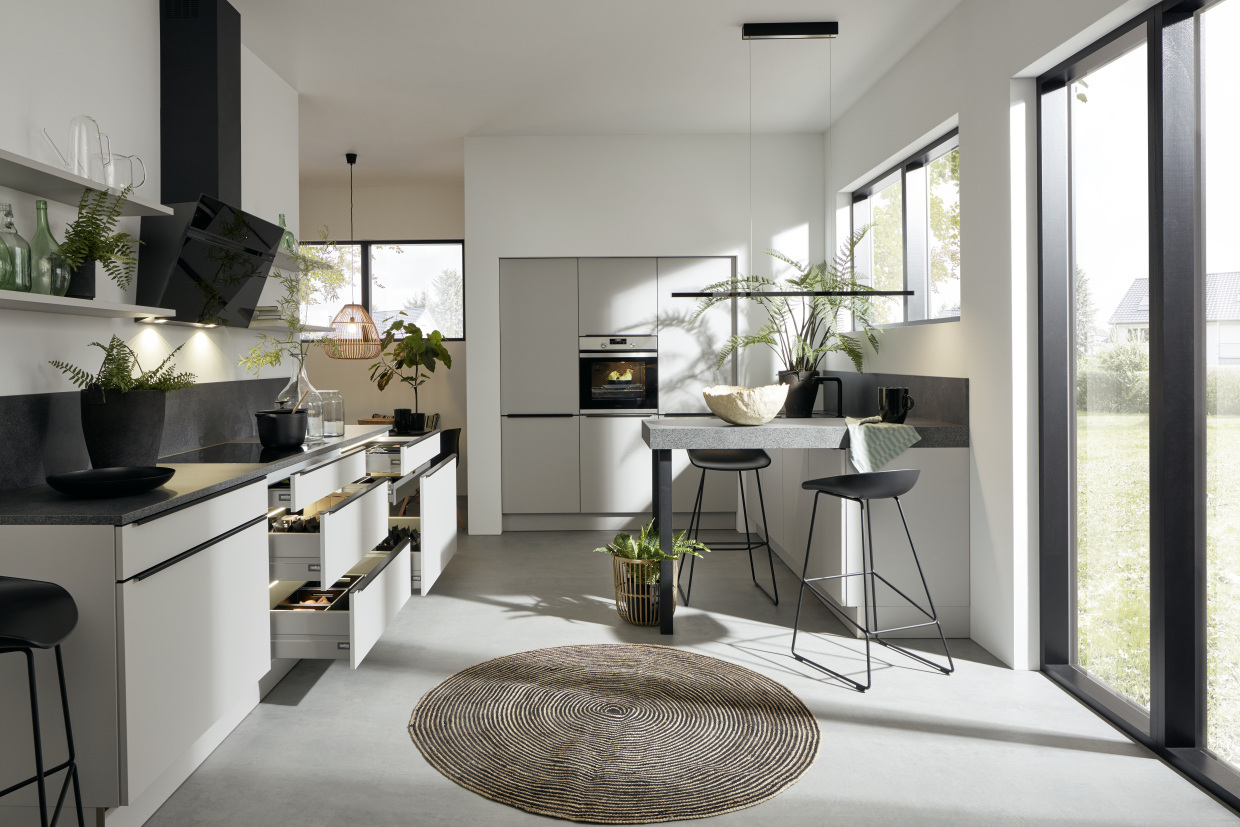 Integrated counter
Whether breakfast, a snack or a kitchen party, the integrated counter is the perfect spot - linger for as long as you want to.