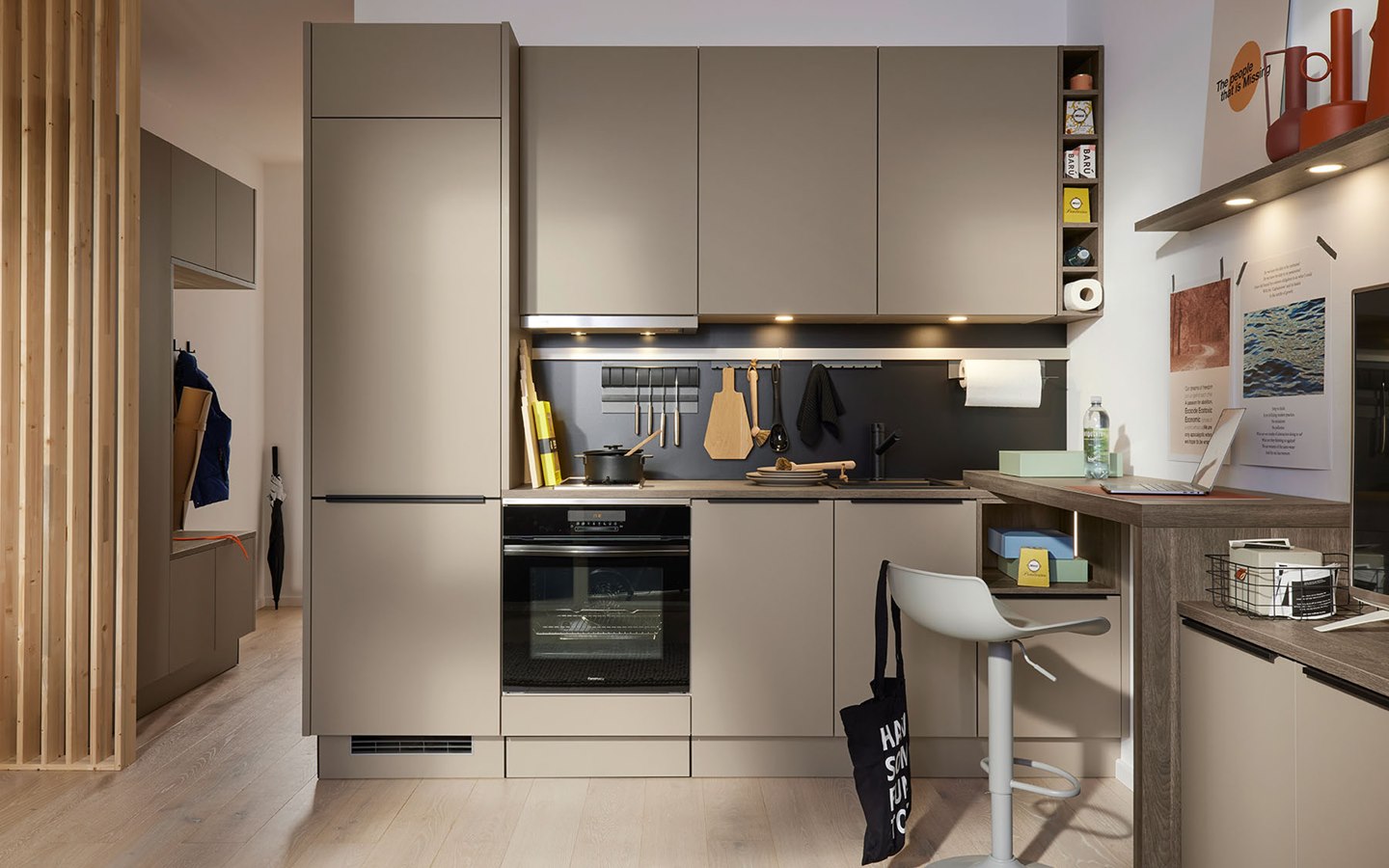 Kitchen ideas
Micro Apartment
Compact microapartments offer intelligent space design, where various functional areas are created through partitions or furniture. From living and cooking to working and sleeping areas, the limited space can be optimally utilized by separating these zones with room dividers or strategically placed furniture. This results in a versatile and well-structured living experience within a single space.
Take a closer look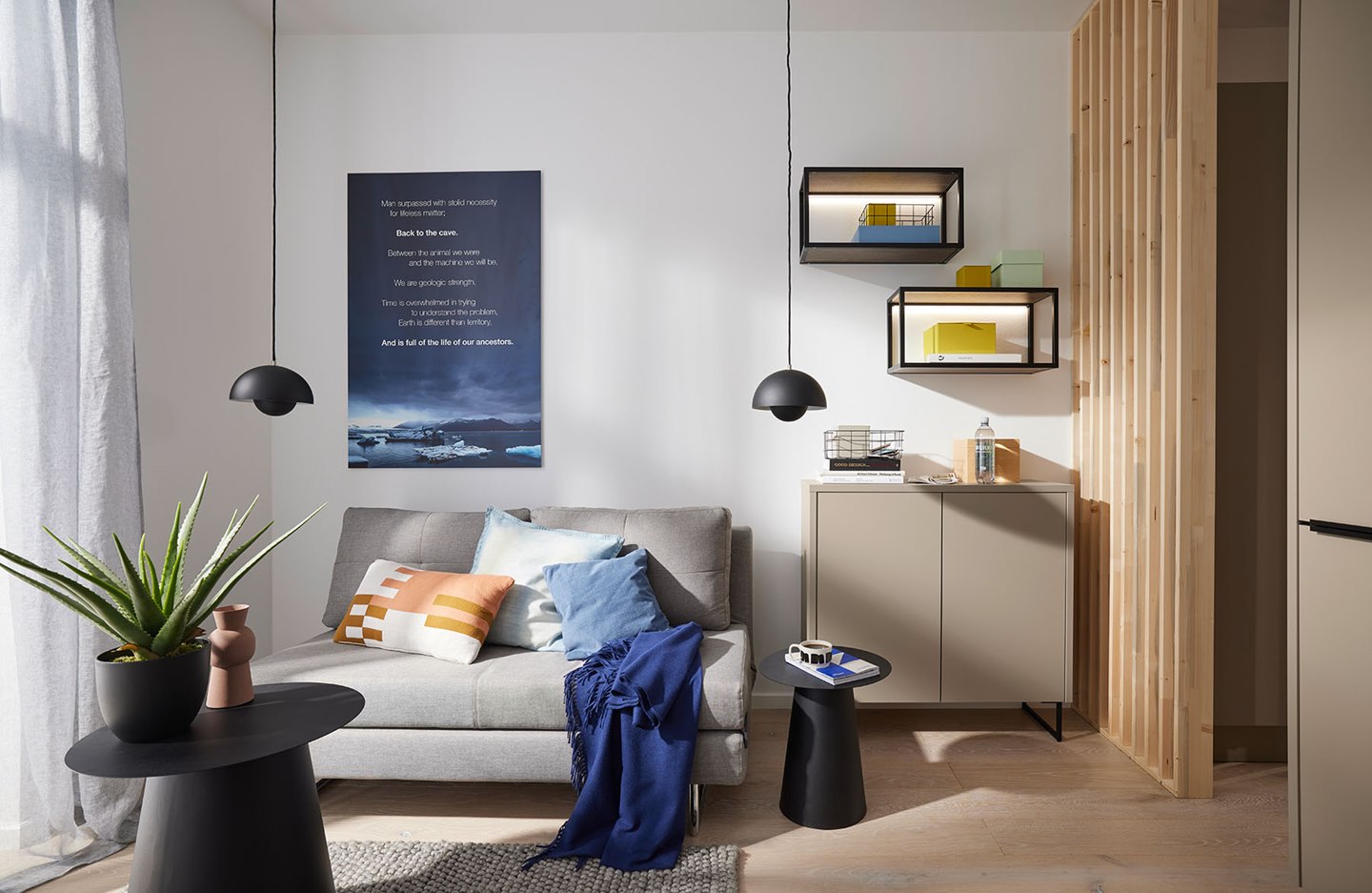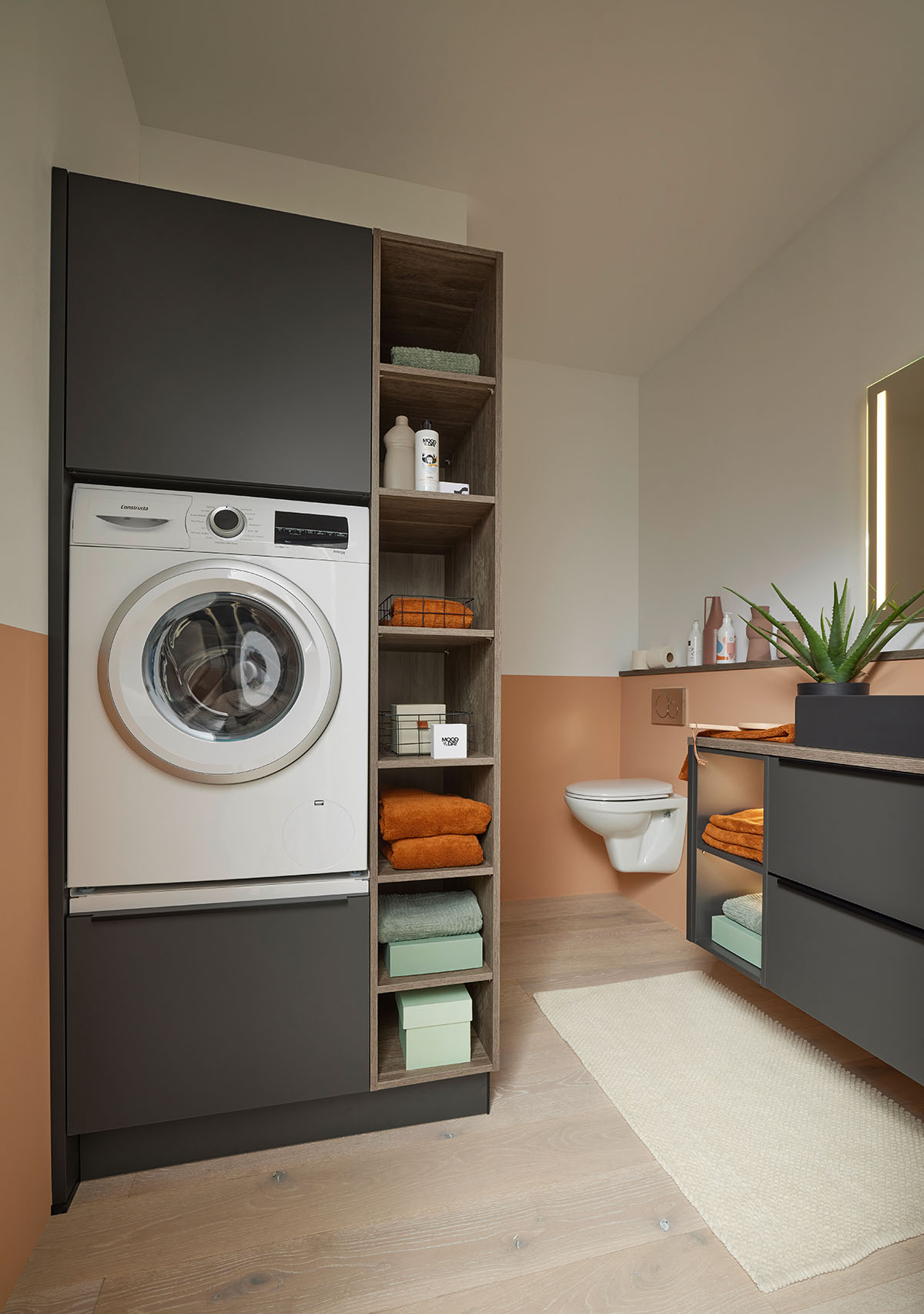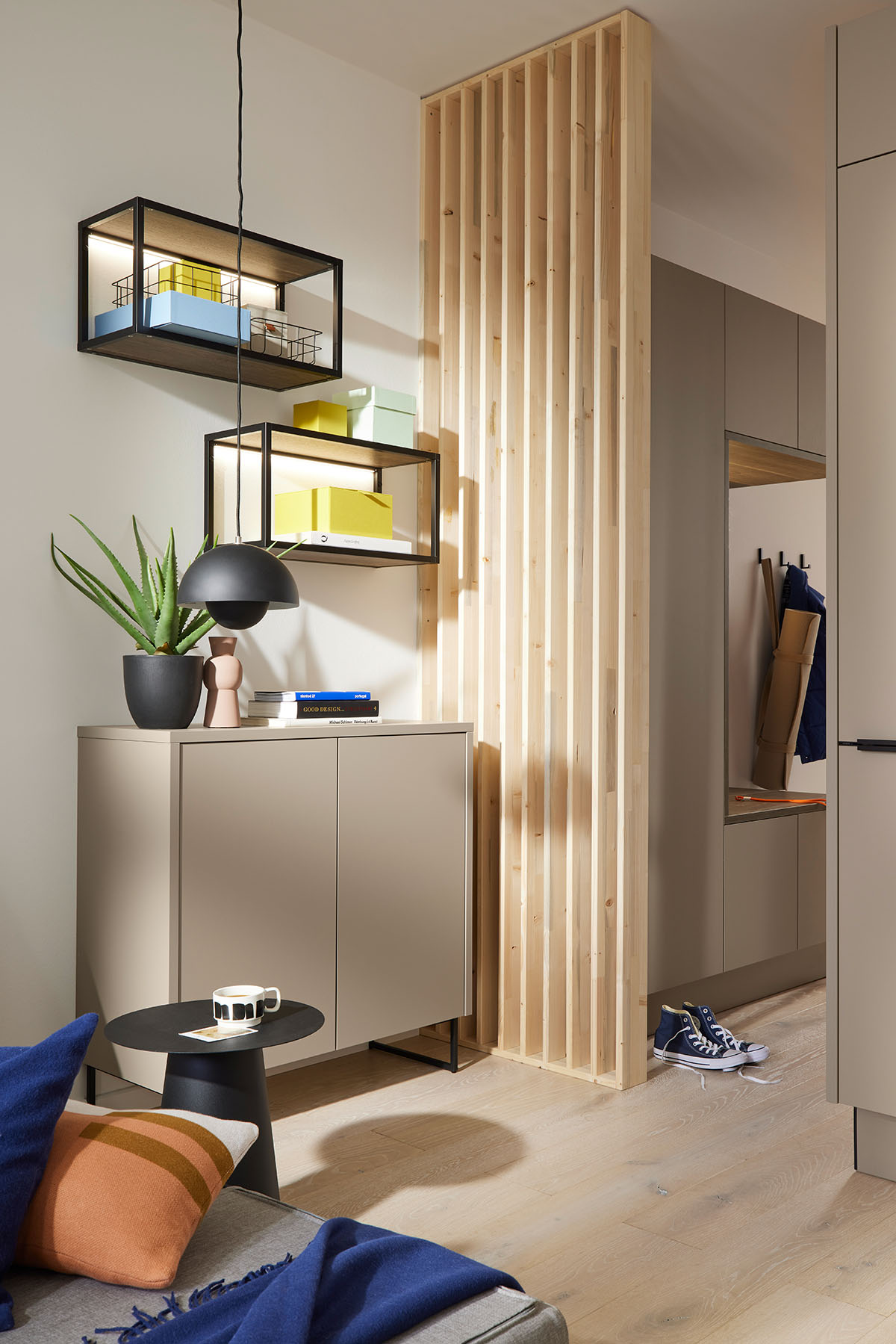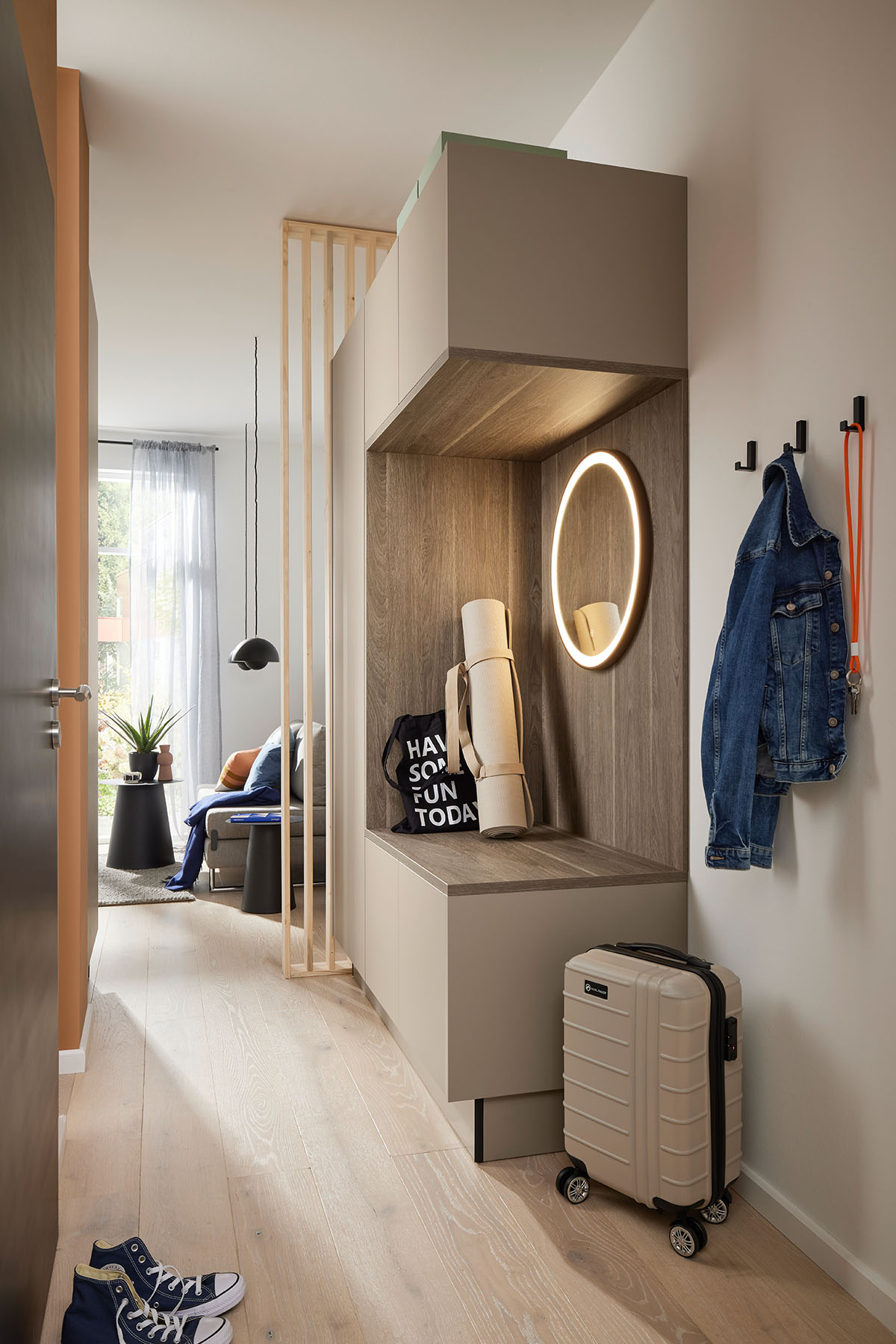 Reasons to love this planning example:
Interior drawers
Hidden behind simple fronts: practical internal drawers for organized storage in the closet. Discreetly optimized storage space meets aesthetic design - form and function perfectly combined.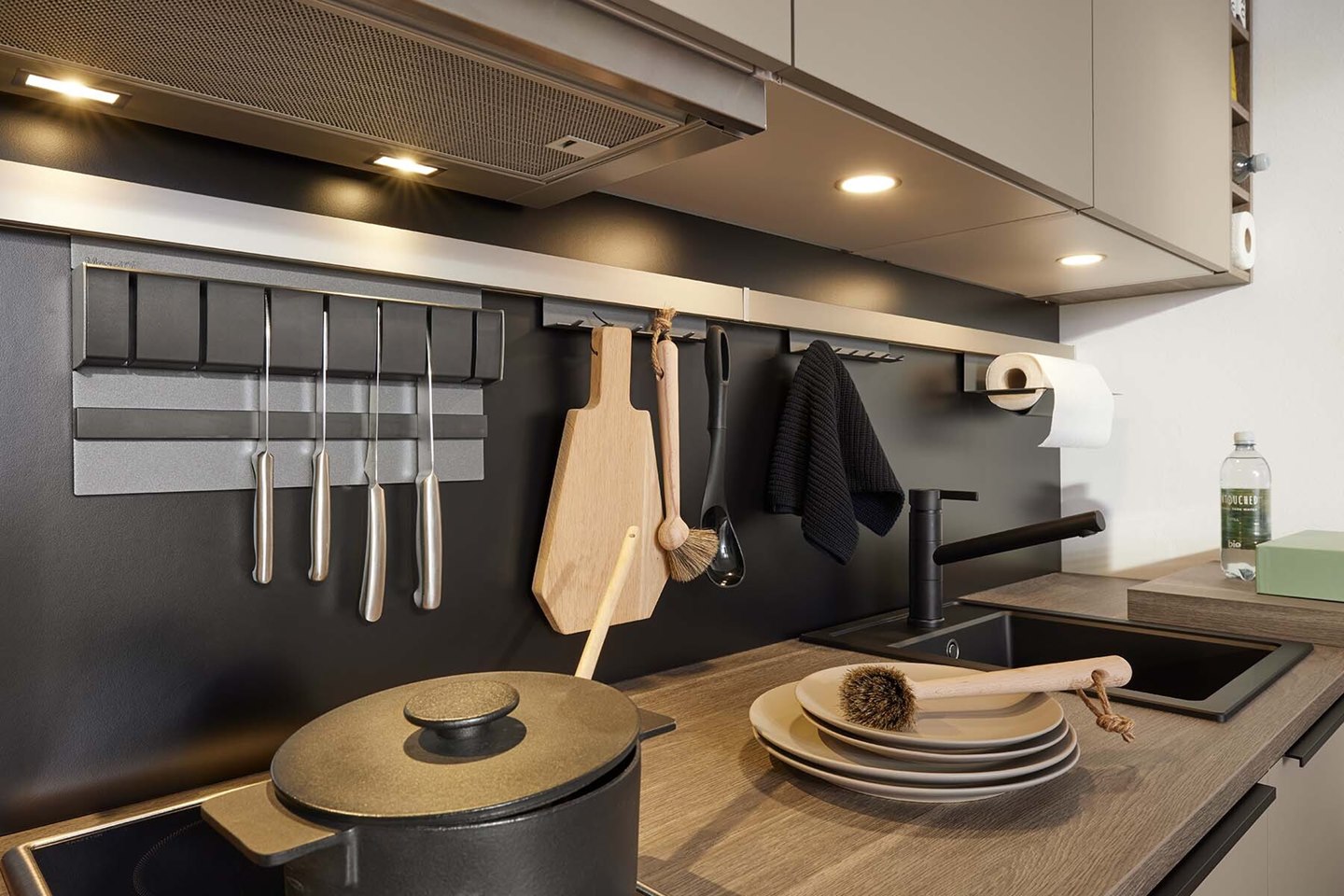 Railing system
With a practical railing system, you can save additional space in your cabinets. Everything that needs to be quickly at hand while cooking can be stored here. You have a choice between 4 railing systems and a variety of accessories.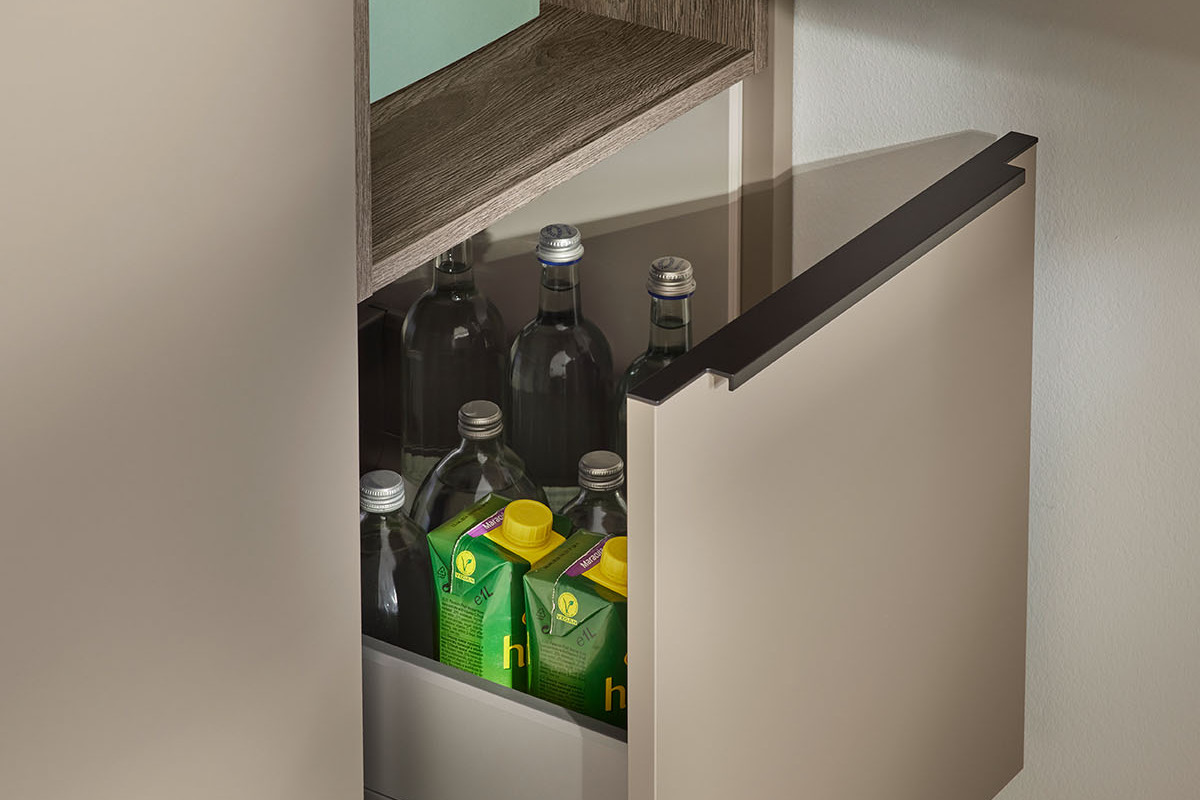 Storage space under the counter
By using pull-out drawers under the counter, the available space is optimally utilized, keeping the contents organized and well-sorted.