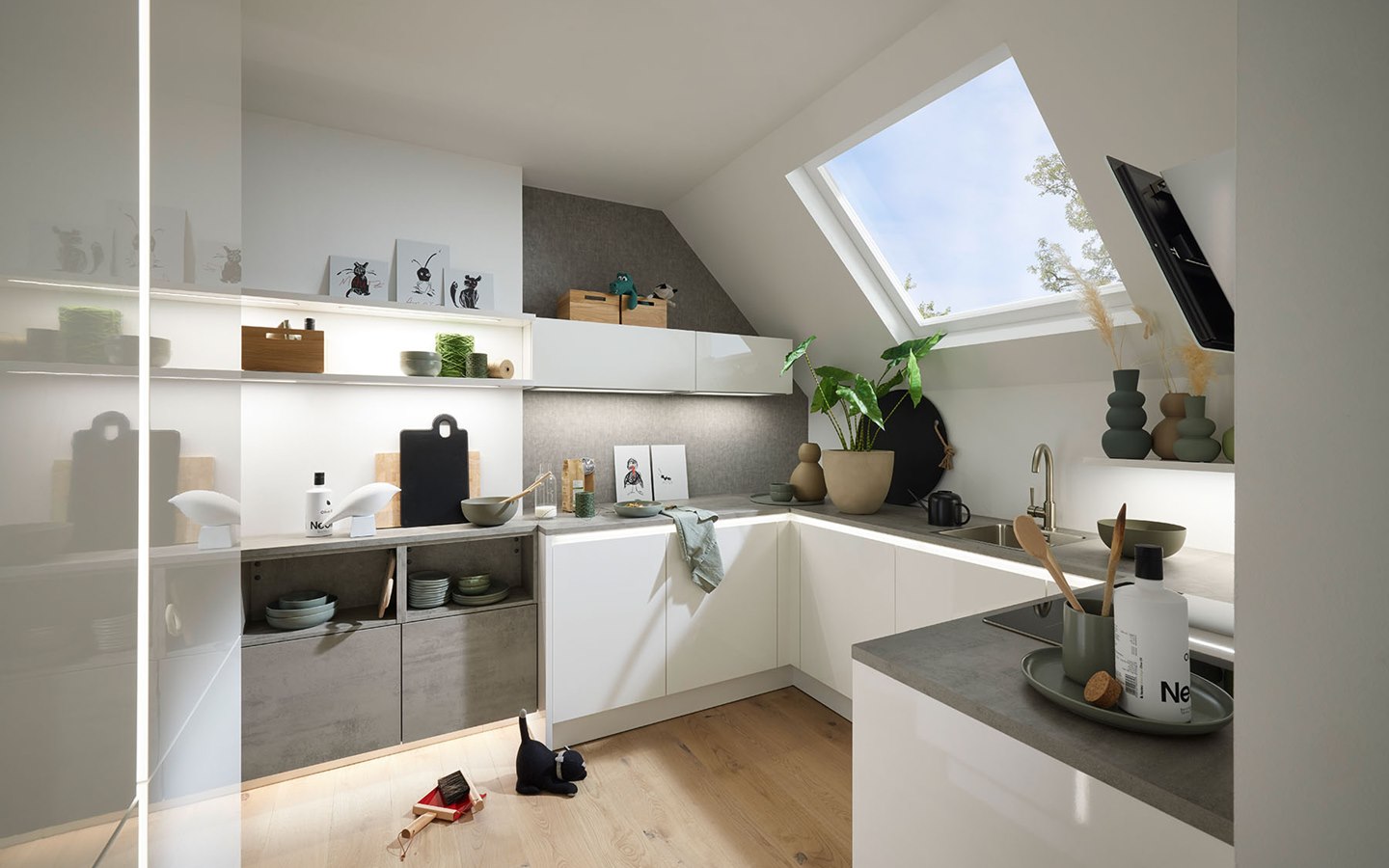 Kitchen ideas
Winding rooms and sloping ceilings
Even in irregularly shaped rooms, you can create enough storage space. Whether it's narrow passages, niches, or rooms with sloping ceilings: with smart planning, you can design welcoming, open living areas using shelves and low-hanging cabinets. This way, base cabinets and various corner solutions like LeMans cabinets, corner cabinets with a revolving carousel, or corner base cabinets with a retractable lift column provide ample space for kitchen utensils.
Take a closer look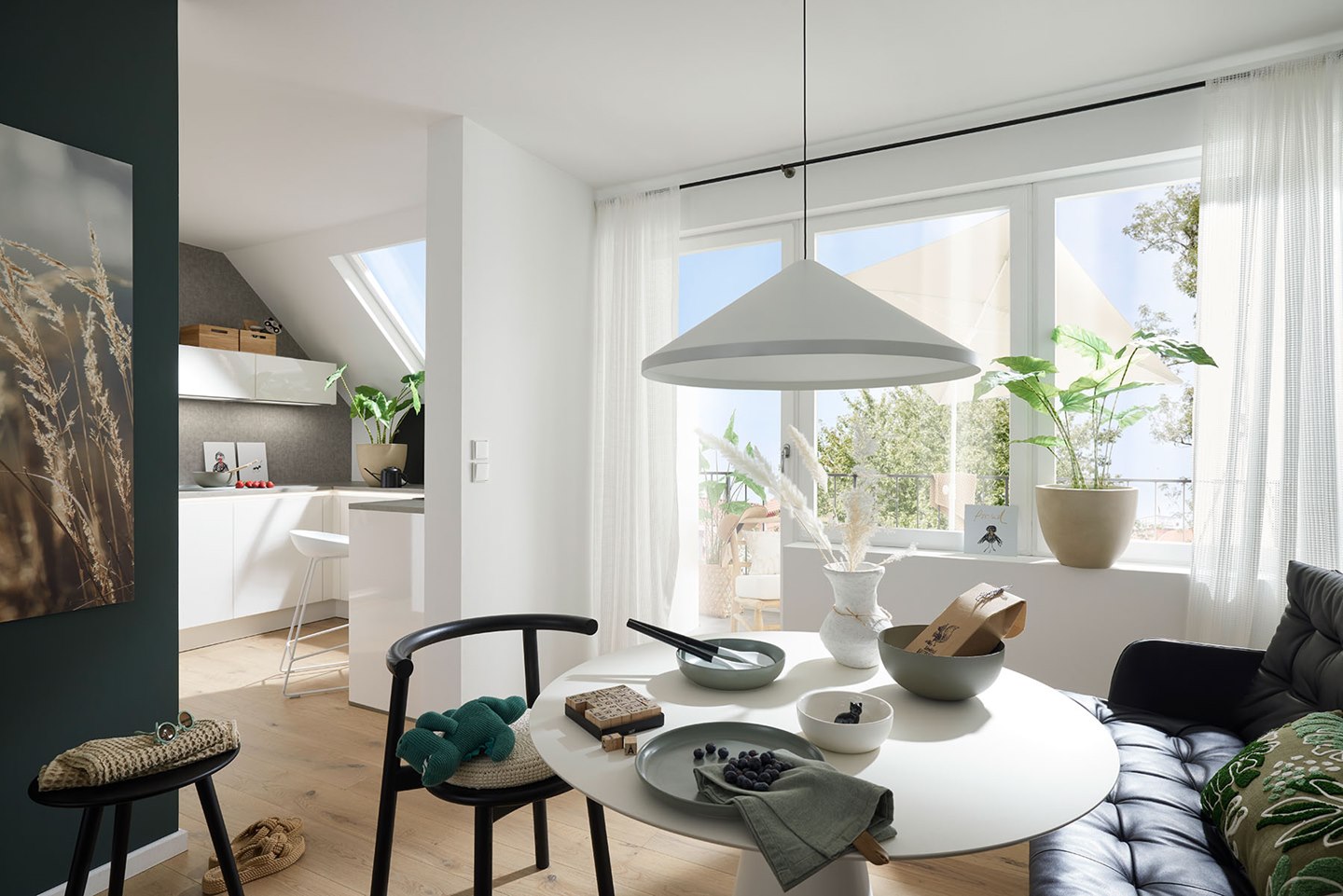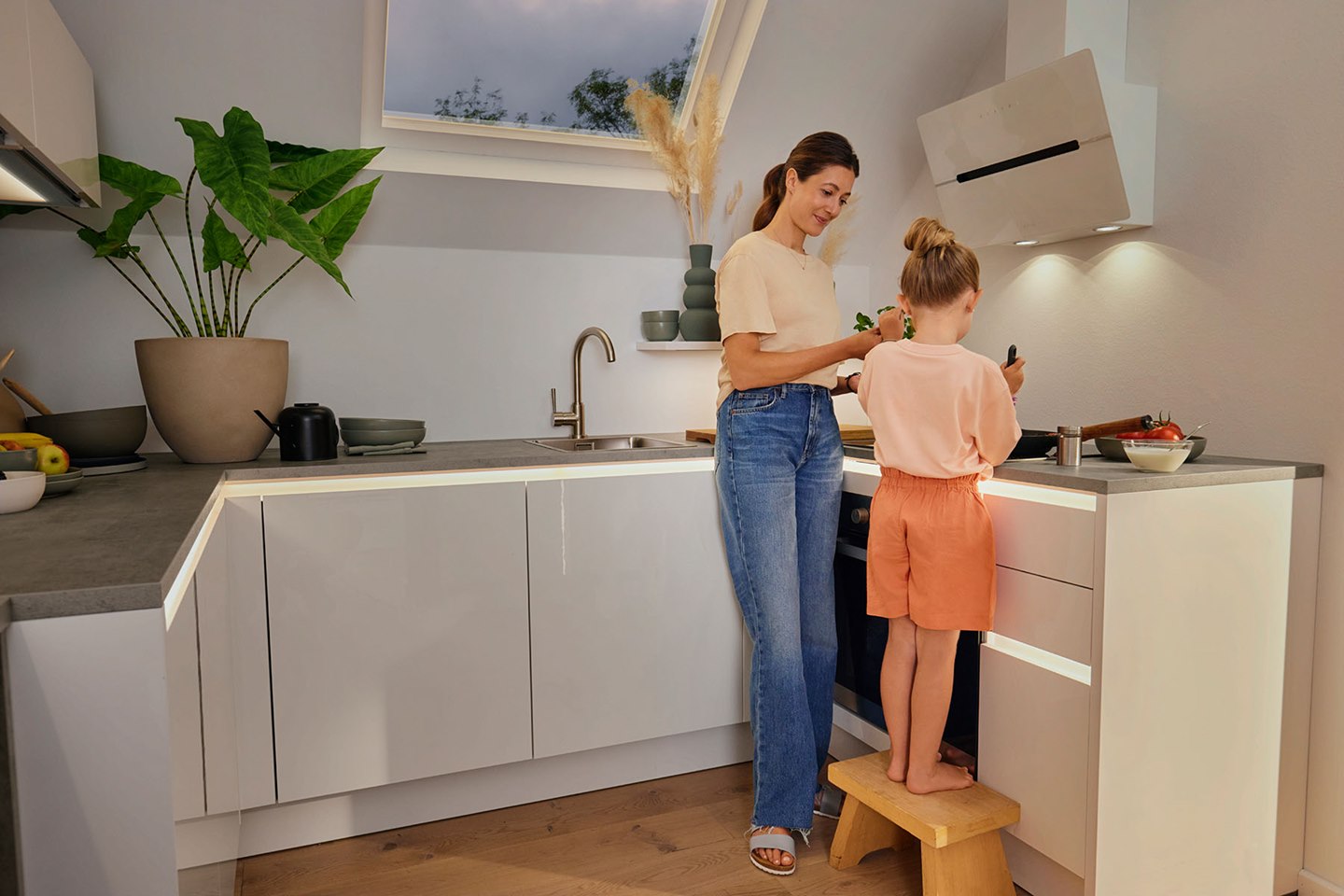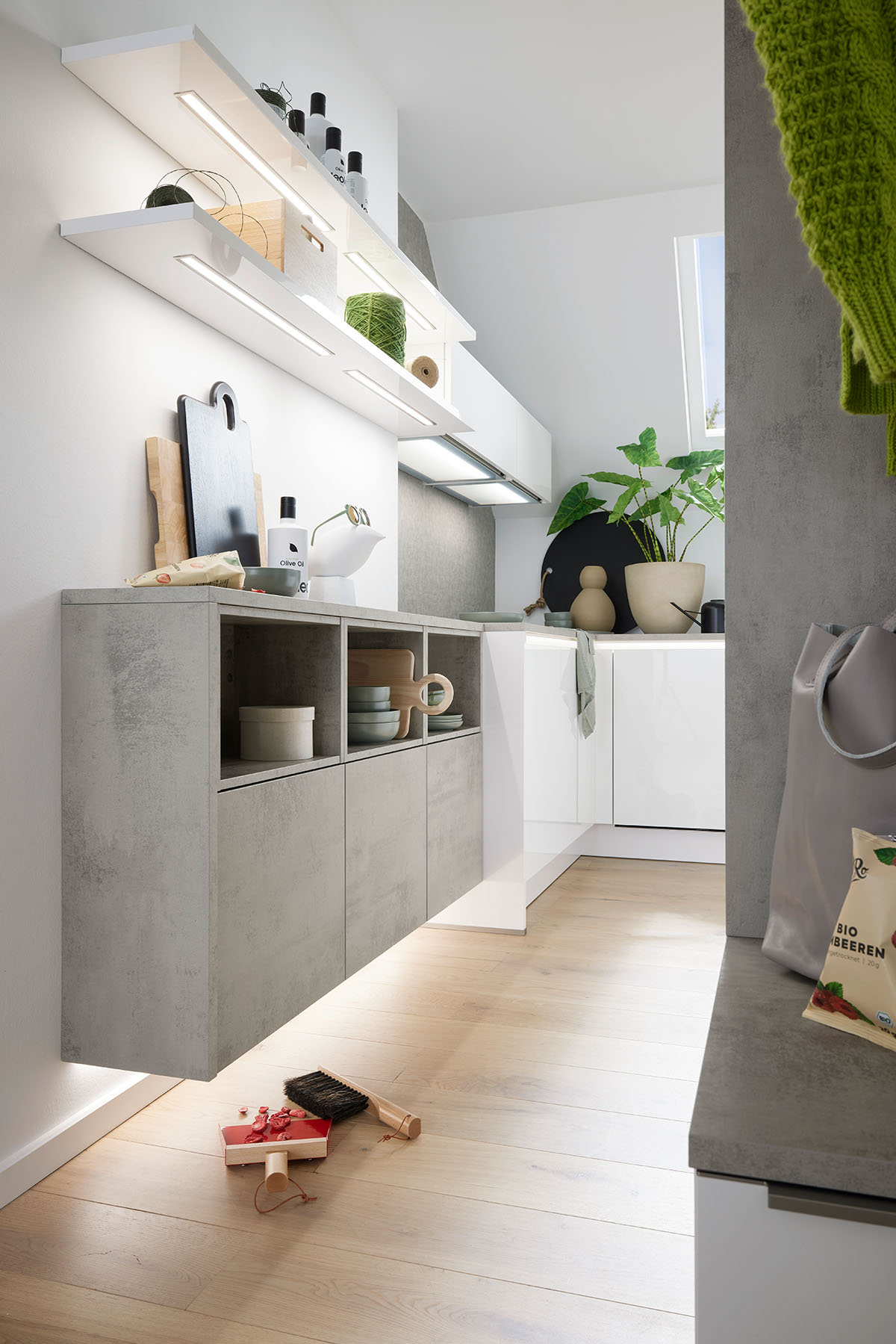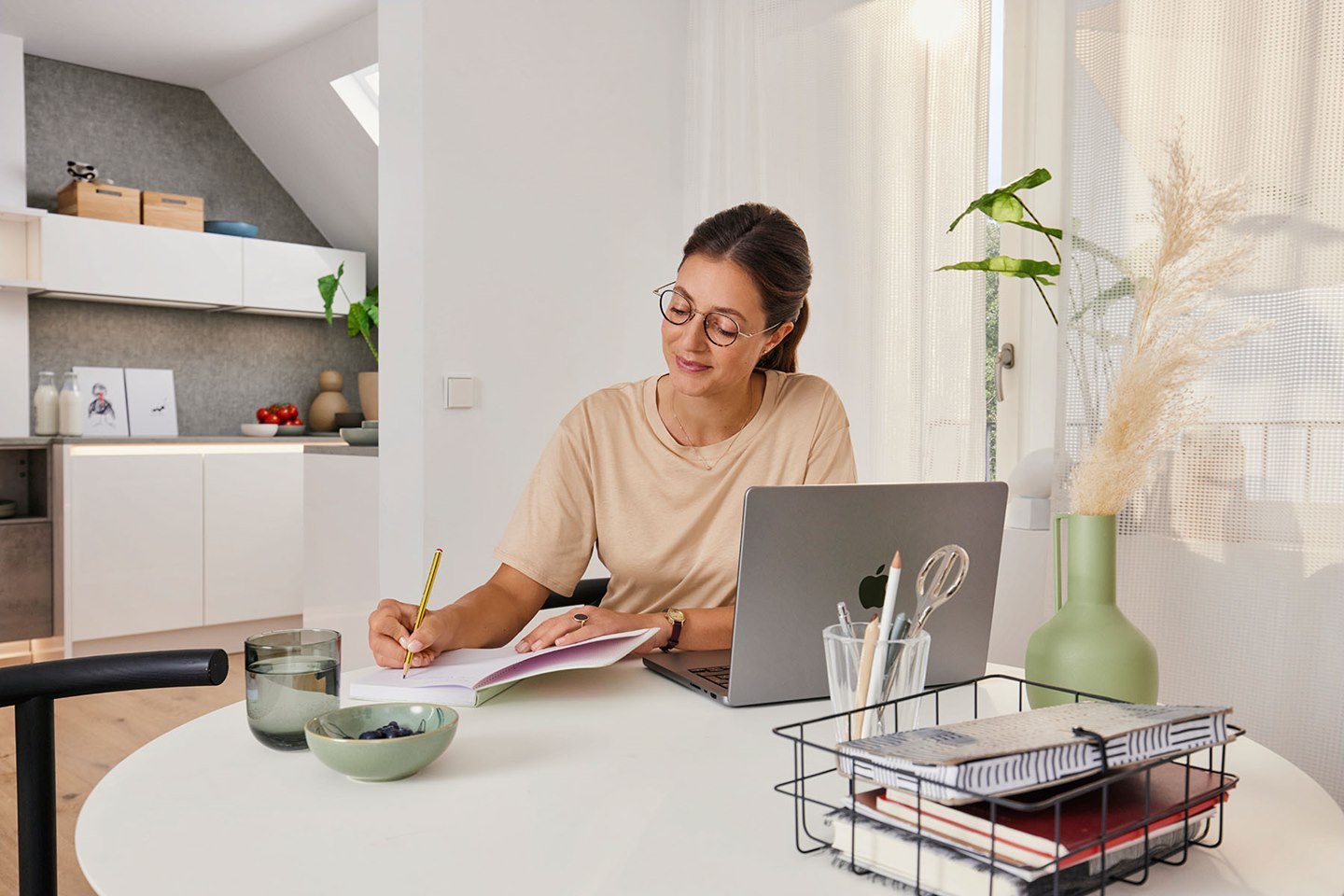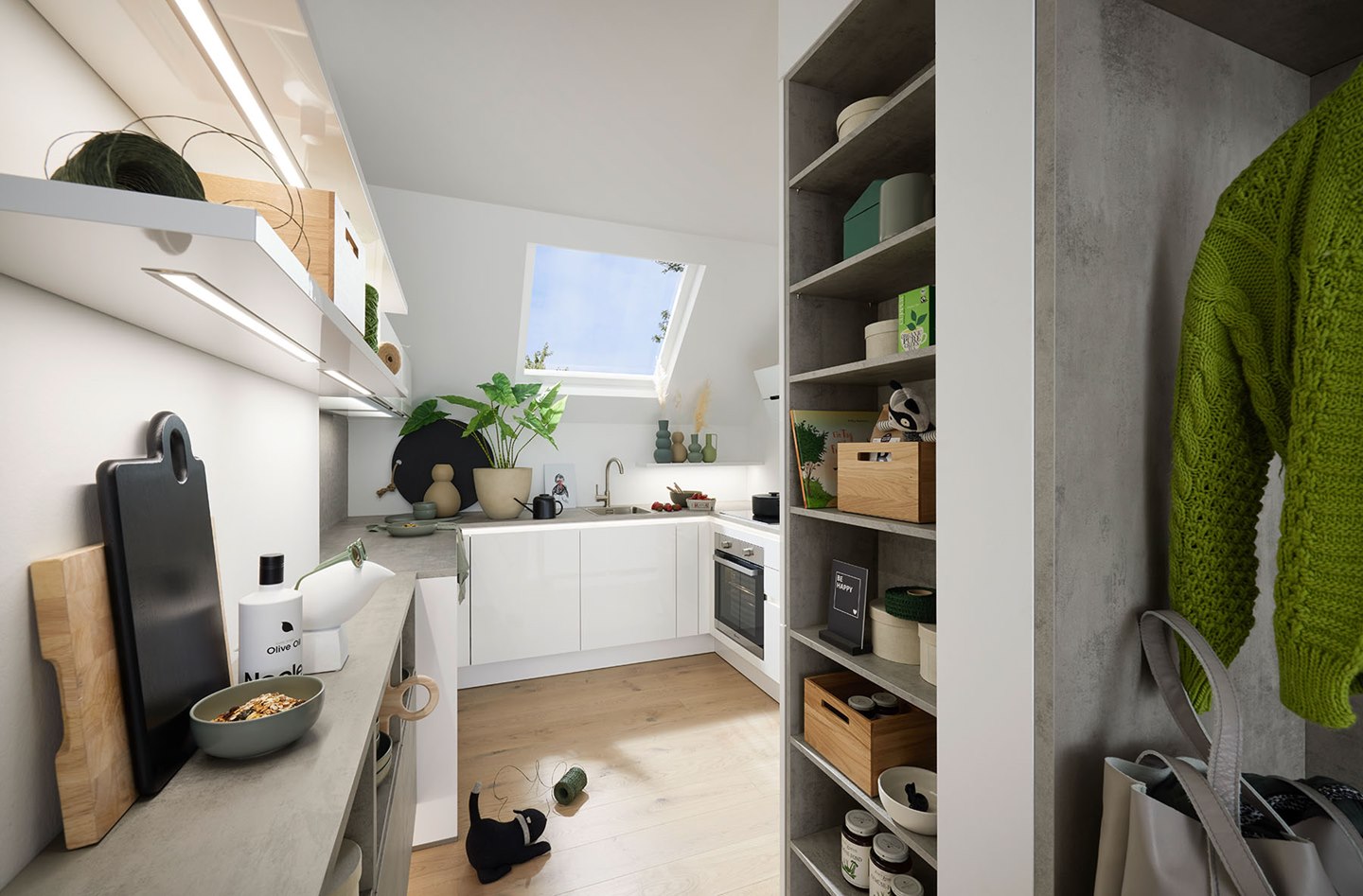 Reasons to love this planning example: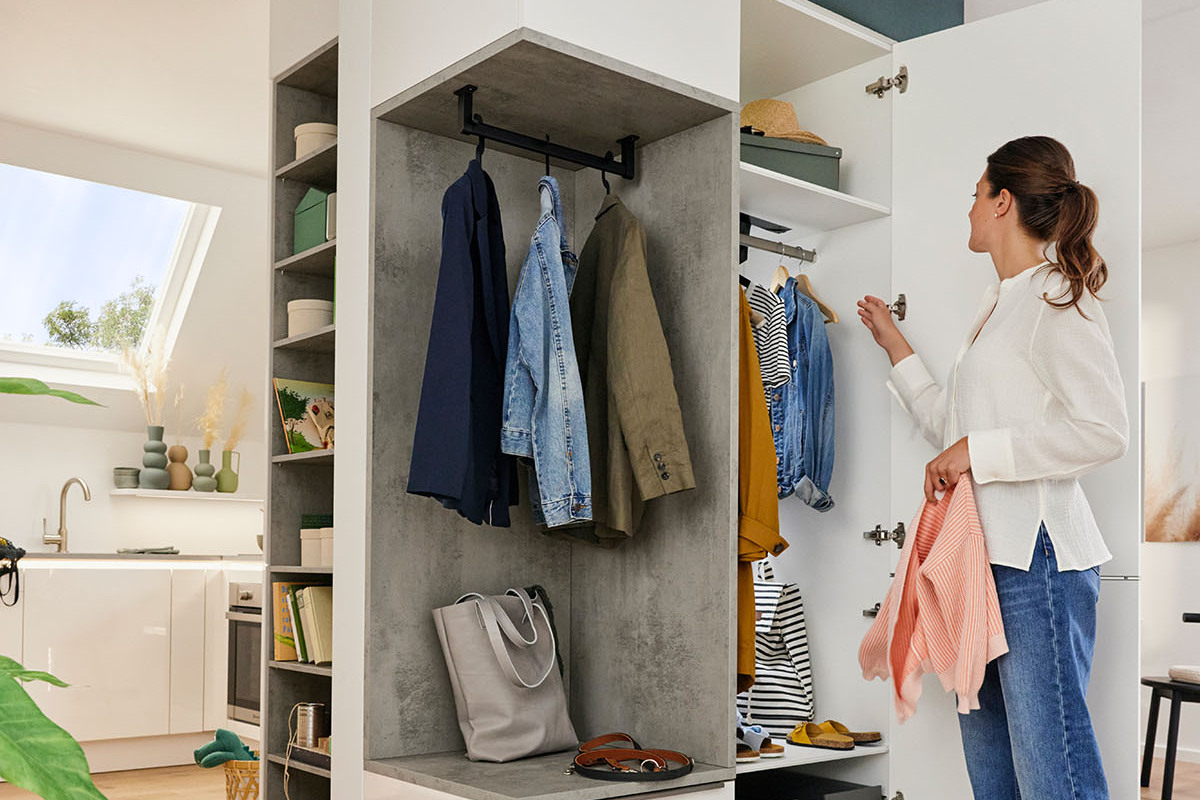 Wardrobe
The decor of the wardrobe perfectly matches the side cabinet shelf in the kitchen. The well-thought-out design offers plenty of space for clothes, shoes, bags, and more.
Pantry cabinets with full extension
Pantry cabinets with full extension provide ample space for oil and vinegar bottles while being only 15 cm wide. This way, you can keep everything within easy reach and neatly organized.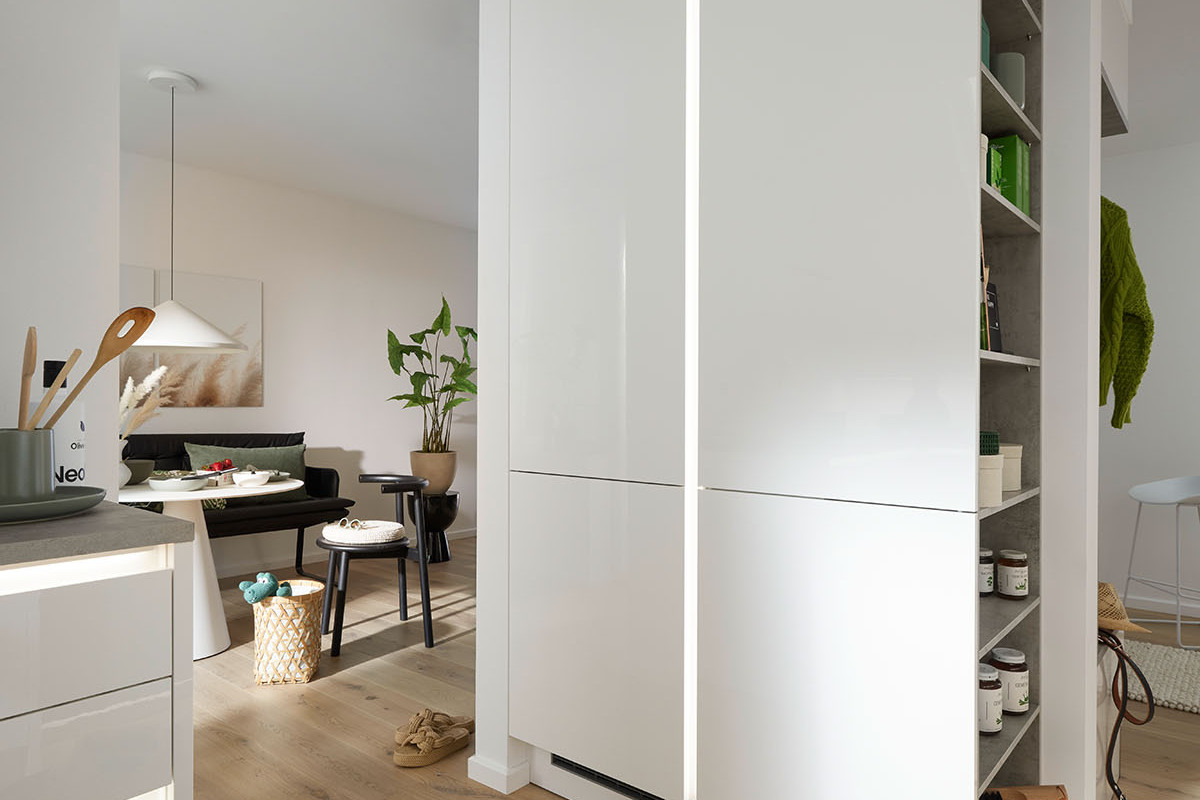 Shelves inside the cupboard
Open transitions into other rooms can be lightened up with shelves inside the cabinet.