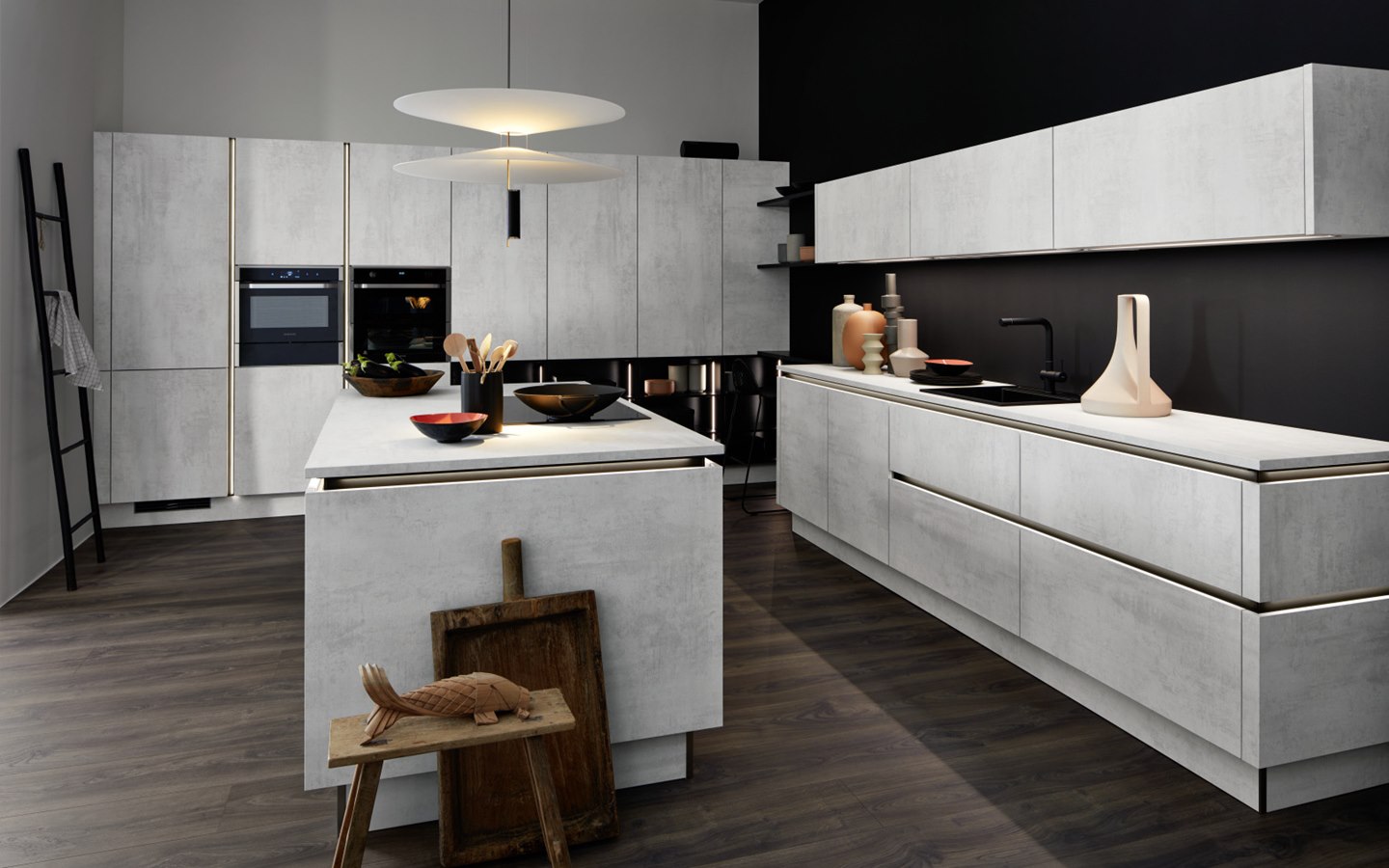 Kitchen ideas
Pared down to the essential: an outstanding kitchen
Impressive kitchens can be created with the consistent interplay of black and white. The STONE front in white concrete provides a wonderful contrast to the elements in black. Illuminated finger pulls and shelf units make inviting statements in this otherwise purist-looking kitchen.
Reasons to love this planning example: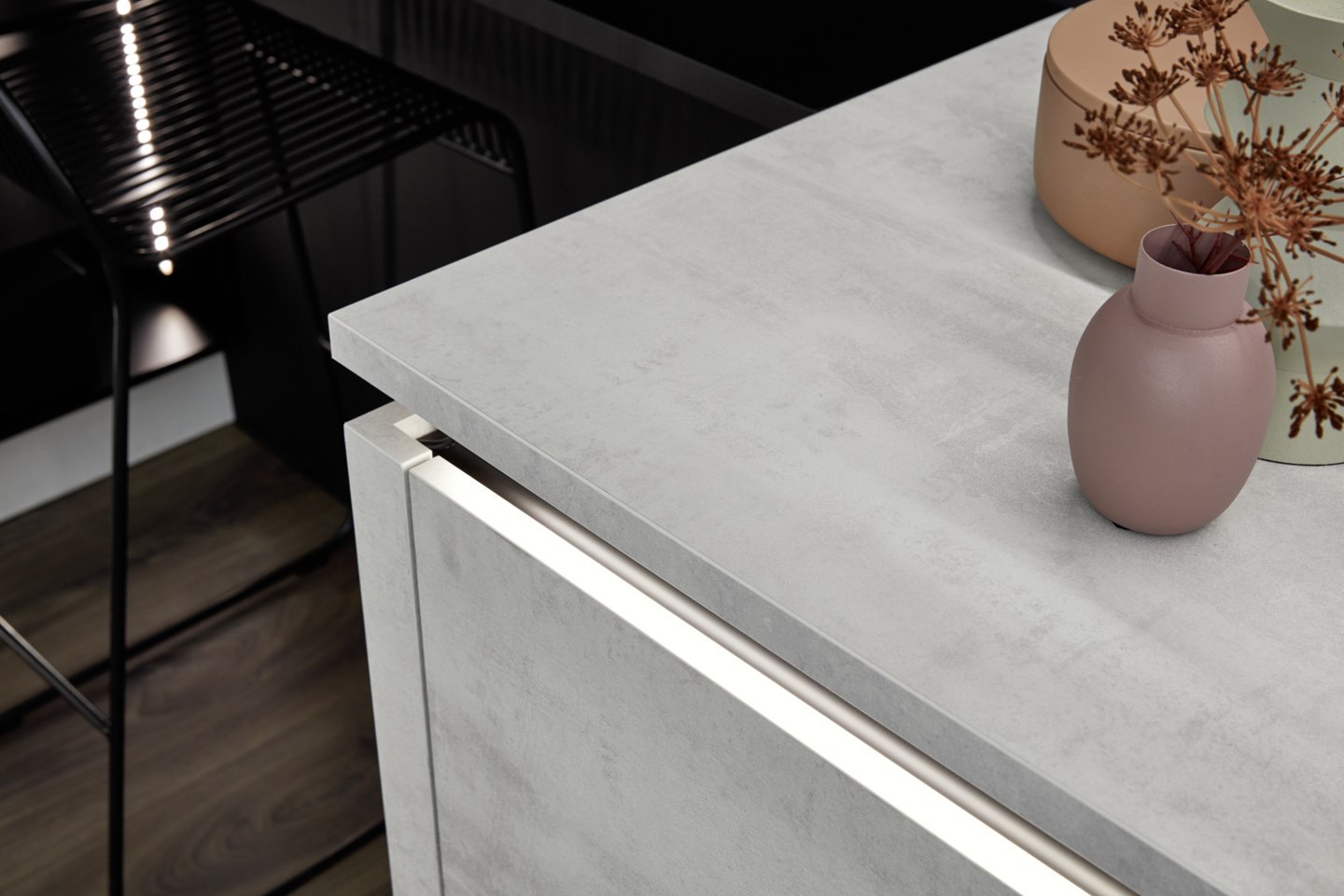 Compact look
Using the same surface for the worktop and the front creates a uniform impression.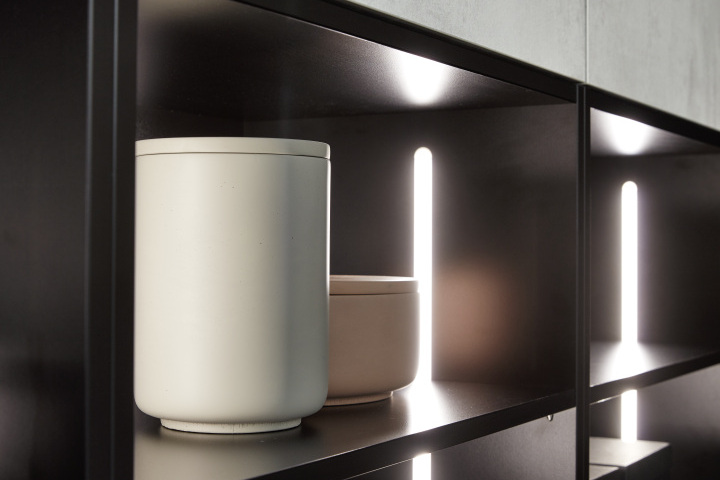 Elegant shelf lighting
Lighting that is milled into the side instantly distinguishes any kitchen from the standard. Unfortunately, the lighting is something lots of people don't consider until much too late.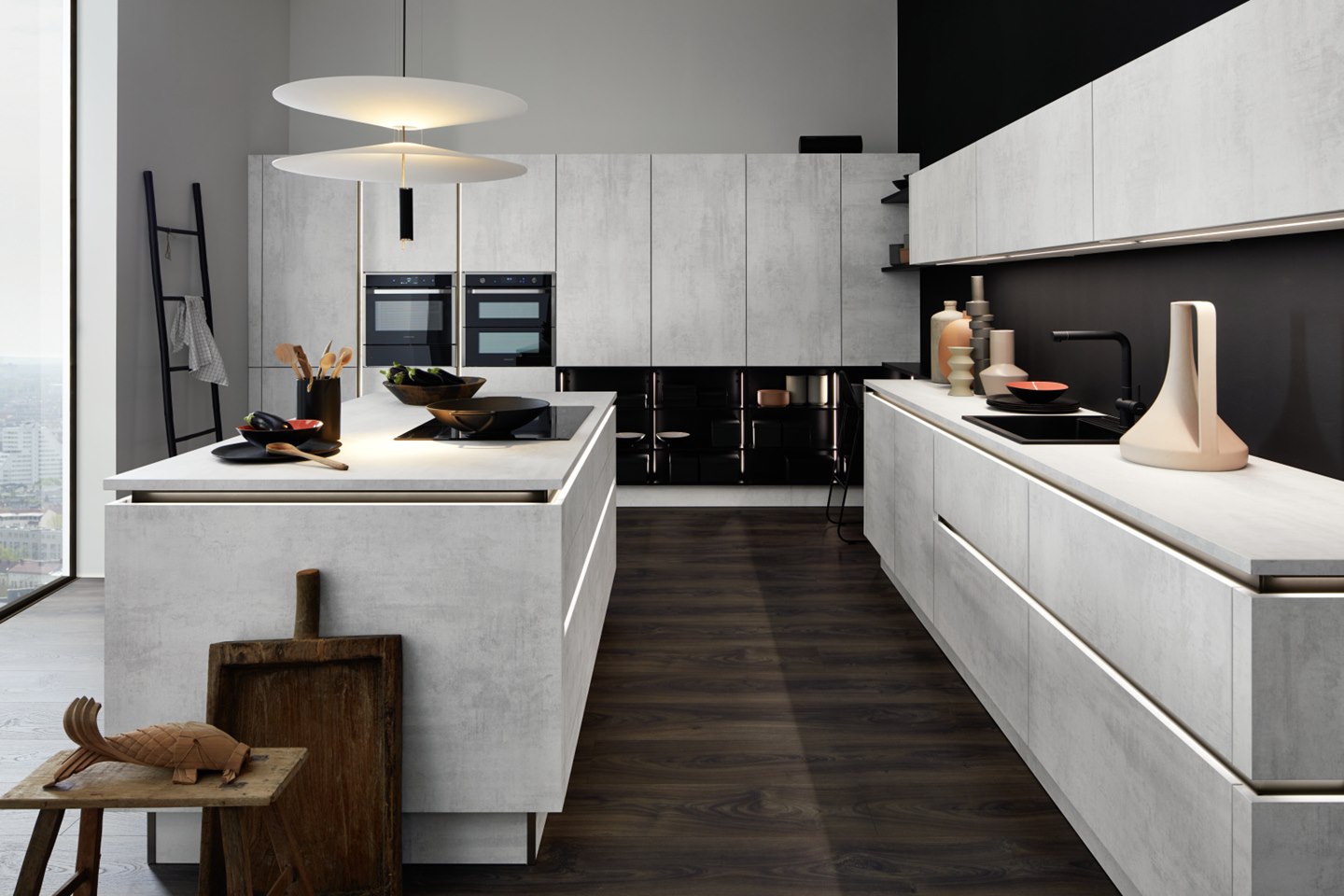 Trend colour to the power of two: white concrete
Concrete and white are still very much on trend. So what makes more sense than to combine them? The result: fronts and worktops in white concrete!