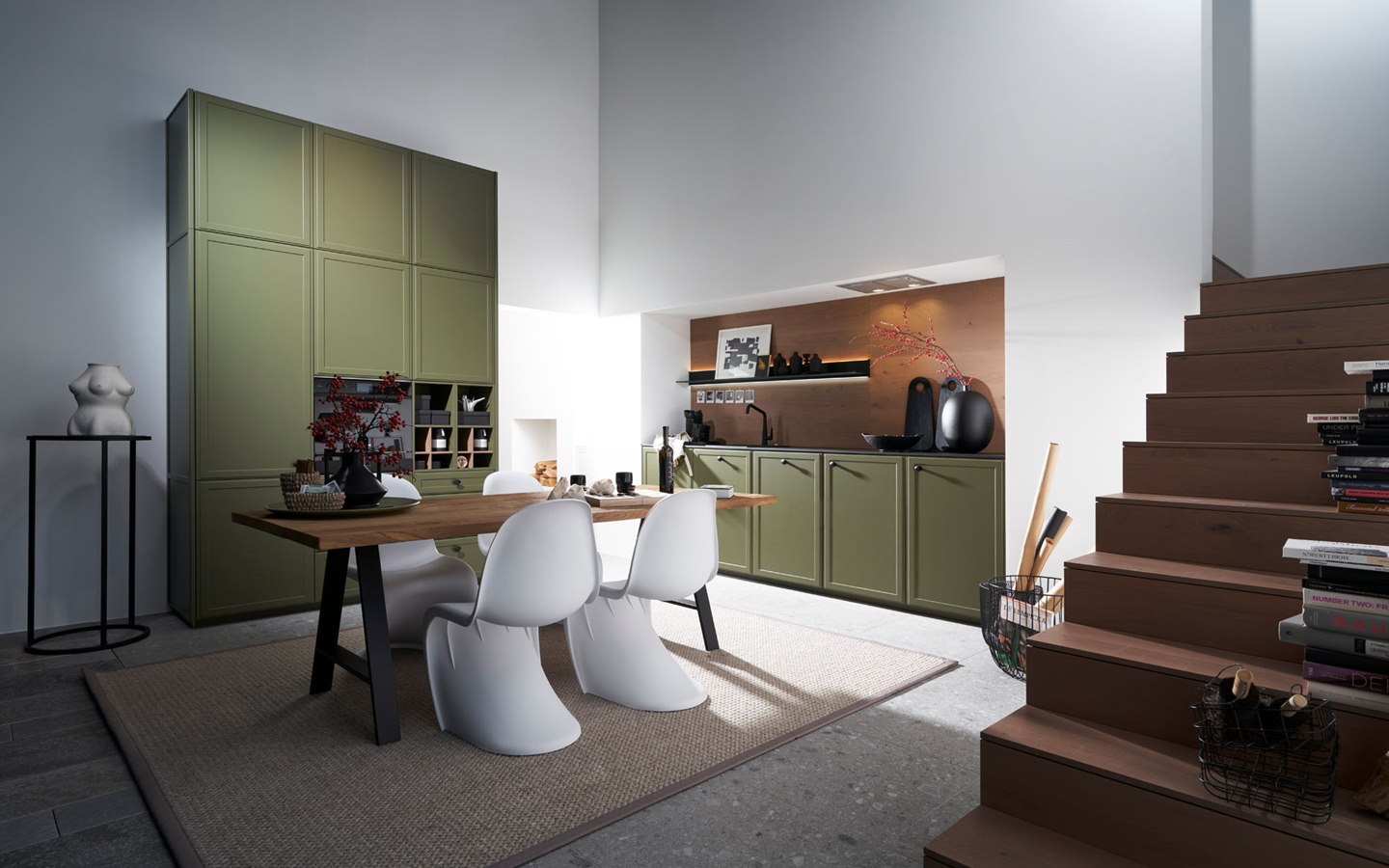 Kitchen ideas
Scandinavian country-style ambiance
This modern interpretation of the TORINO LACK front in olive is the basis for a simple design that is as classic as it is fashionable. This kitchenette brings the atmosphere of a minimalist Scandinavian cottage to your home. Modern details and kitchen appliances complement the design.
Reasons to love this planning example: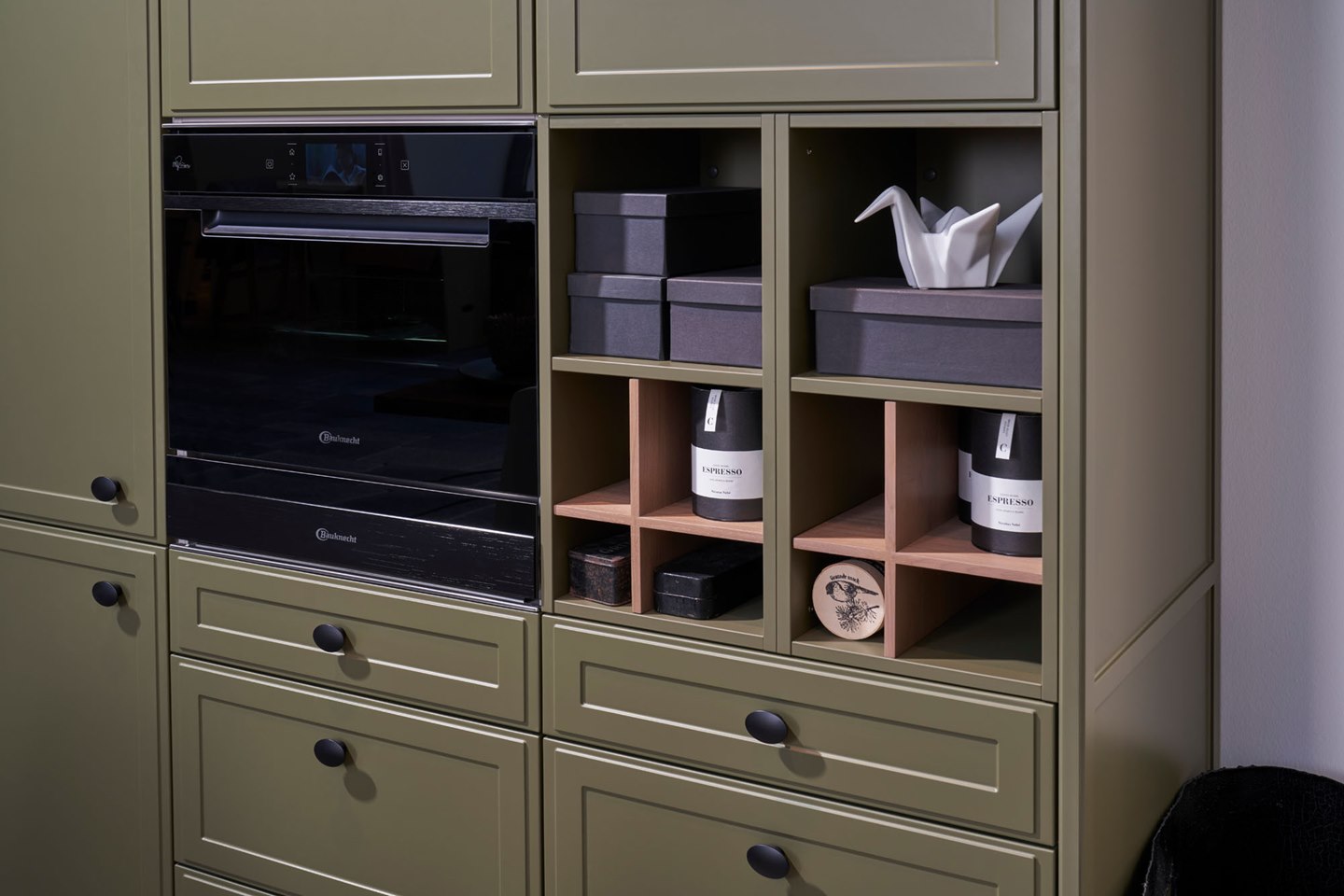 Geometric shelf inserts in natural wood colours
Cross inserts in oak pinot bring subtle variety to this kitchen, both in shape and in colour.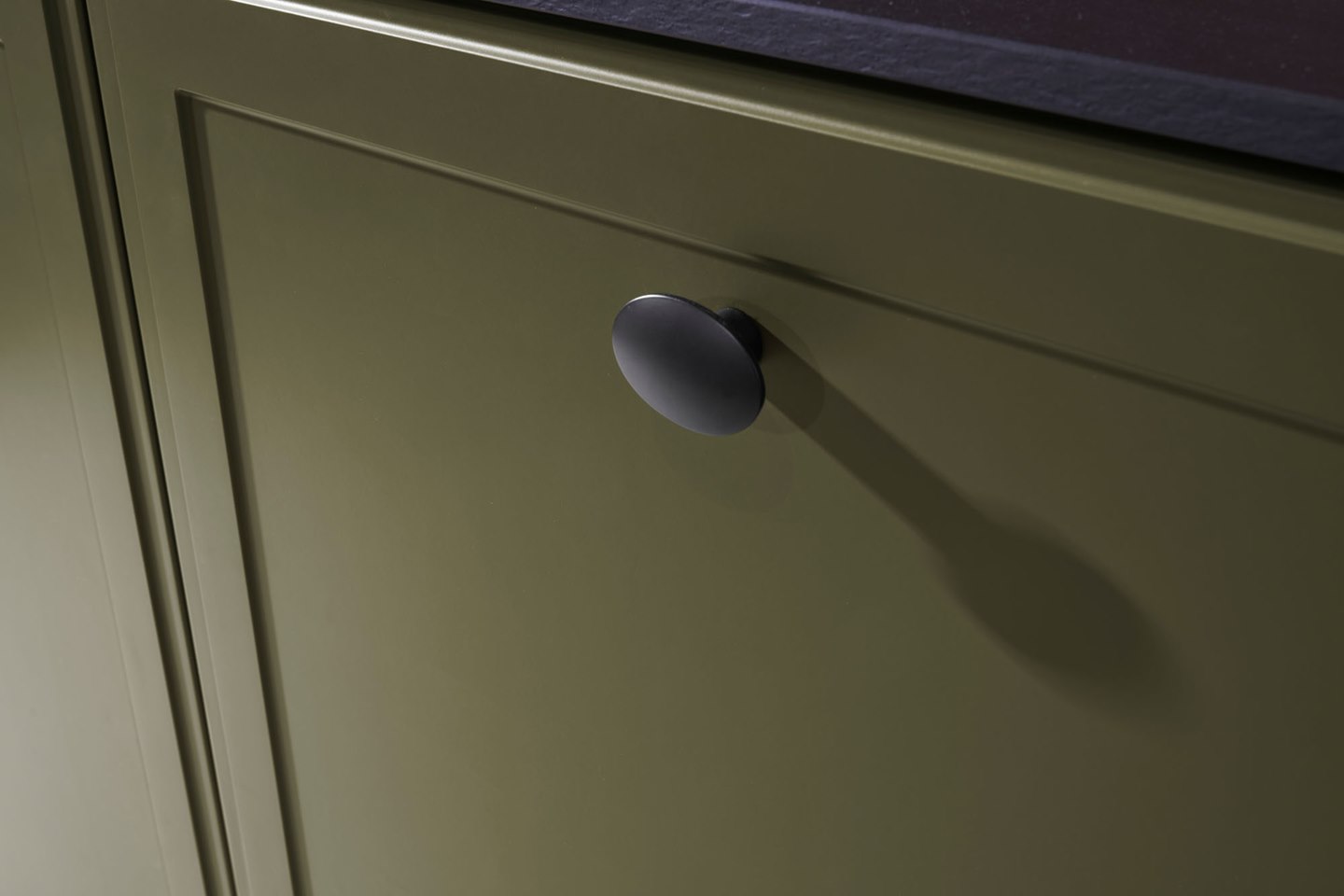 Simply black
Black knobs as handles accentuate the design and fit seamlessly into the overall impression.