For this dish, you'll need the following ingredients:
400g of your choice of ribbon pasta
1 small Hokkaido pumpkin
1 medium-sized yellow onion (diced)
2 cloves of garlic (diced)
50g of butter (or alternative oil)
200ml of milk
200ml of cream
200g of crème fraîche
2 tablespoons of tomato paste
1 teaspoon of paprika powder
1 teaspoon of sugar
2 sprigs of thyme
500ml of vegetable broth
A pinch of nutmeg
Salt and pepper
Roasted pine nuts and pumpkin seeds
Parmesan cheese (or an alternative cheese)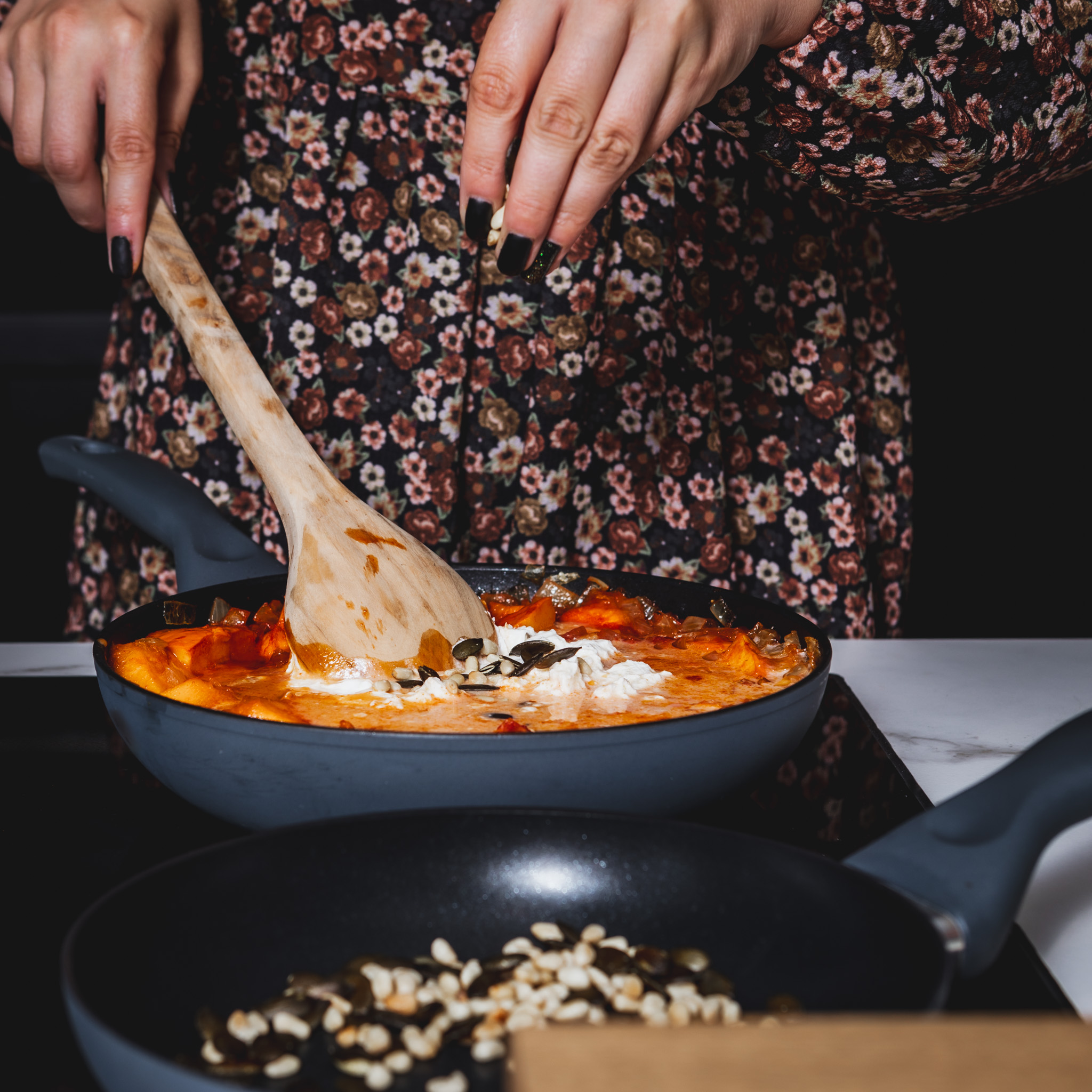 Instructions:
Peel the pumpkin, remove the seeds, and cut it into cubes.
In a large pan, sauté the diced onions in the butter over medium heat.
Add the garlic and pumpkin cubes, and sauté for 5 minutes until lightly browned. Be careful not to let the butter turn too golden or burn; if necessary, reduce the heat.
Deglaze with vegetable broth, add tomato paste, sugar, and paprika powder. Season with salt and pepper.
Add the thyme sprigs and let the pumpkin cook covered over low heat for 20-25 minutes until it's soft.
In the meantime, cook the ribbon pasta and roast the seeds.
Remove the thyme sprigs, then blend the sauce.
Season with nutmeg and adjust the seasoning to your taste.